Premises Liability Contact Our Experienced Attorneys Today to Get Started
Manhattan Premises Liability Attorney
Helping Victims of Negligence Pursue Fair Compensation
Premises liability claims are claims for personal injuries that happened on a property because of the property owner, tenant, and/or the non-owner resident(s) negligence or deliberate wrongdoing. Property owners and tenants have a duty to keep the environment on and surrounding their property safe for people and guests so that they do not suffer any injuries. In these types of cases, everything from the visitor's permission to be on the property, and the activities done while on the property, as well as the property owner's and tenant's activities, are relevant.
At KI Legal, our team of experienced premises liability attorneys in Manhattan can help you or a loved one pursue fair compensation for your injuries. We are committed to providing our clients with personalized counsel and strategies to help them obtain favorable results.
Why Choose KI Legal?
When you choose KI Legal, you choose an injury lawyer who is dedicated to helping you recover the fair compensation you deserve. Our team is committed to fighting for you, and we know how to win. At KI Legal, we believe that injured people shouldn't have to suffer financially because someone else's
Premises Liability Accident Types
Premises liability accidents include a variety of different types of personal injury lawsuits including but not limited to:
Elevator accidents
Sidewalk falls
Swimming pool accidents
Slip and fall accidents
Construction site accidents
Electrocutions and fire injuries from faulty wiring
Ladder Falls
Fallen tree limbs
Negligent security
Inadequate lighting
Amusement park injuries
Defective road resign
Ceiling collapse accidents
Parking lot falls
Scaffolding collapses
Escalator accidents
Radiator burns
Dog bites and animal attacks
Damaged or missing stairway railings
Snow and ice accidents
Toxic exposure
Improper irrigation and flooding
Determining Liability
One of the most important things a personal injury lawyer must prove in a premises liability personal injury case is who is liable for the person's injury. The four key considerations are:
1.Why Was the Person On the Property Injured?
Here, one must think about whether the injured is an invitee – which is someone who was invited to someone's residential or commercial property, which includes stores, licensee – which is someone who the owner consented to have to enter their property, either as a guest or for the licensee's own purpose, social guest – which is someone who was a welcome visitor on/in that property, and trespasser – which is someone who entered on/in the property with no consent or invitation. This is the only case in which, irrefutably, the implication that reasonable care was taken to make sure the property is safe does not exist.
How Can a Premises Liability Lawyer Help If the Liable Party Denies Negligence?
When a property owner or occupier denies liability for an accident, it can be difficult for the injured party to prove their case. This denial can stem from various reasons, such as fear of financial loss, reputational damage, or lack of knowledge about their legal obligations.
In such situations, the injured party may face several challenges, including:
Proving negligence: Establishing that the property owner breached their duty of care by failing to maintain a safe environment or warn of potential hazards can be complex and time-consuming
Collecting evidence: Gathering sufficient evidence to support the claim, such as photographs, witness statements, and expert testimony, can be challenging without legal assistance
Navigating the legal process: The legal process involved in premises liability cases can be intricate, and navigating through it without proper guidance can lead to costly mistakes and missed opportunities
A premises liability lawyer plays a crucial role in helping clients overcome the challenges posed by non-cooperative liable parties. Their extensive knowledge can assist clients in many ways, including proving negligence, calculating damages, negotiating a settlement, and representing claimants in court.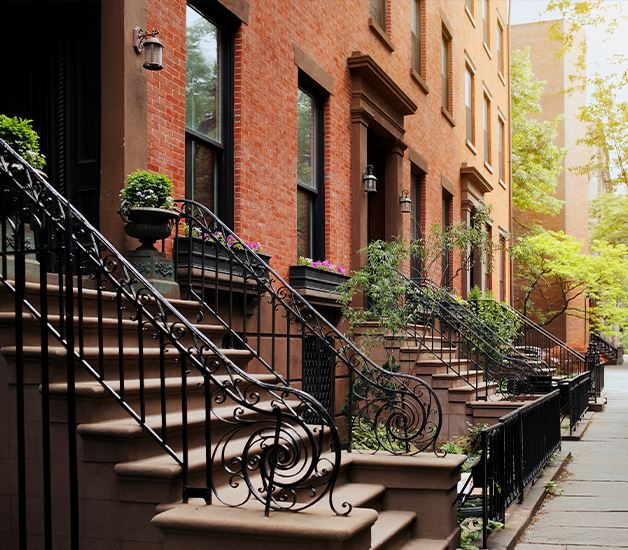 Pharmacy Negligence

Successfully sued a pharmacy for negligently maintaining its isles in a dangerous manner.

Gym Slip & Fall

Successfully represented a gym guest that slipped and fell on an unsecured gym mat while walking through a gym. A lawsuit was successfully litigated against the HOA condo association which ended up in a favorable settlement for the client.

Parking Garage Negligence

Successfully sued a parking garage for failing to repair a concrete gap that caused a bicyclist to break his wrist and jaw.

Residential Negligence

Successfully sued a high-rise condominium for negligently constructing a sidewalk that caused a resident to break her wrist.

Pedestrian Trip & Fall

Successfully represented a pedestrian that tripped on a sidewalk in front of a property in Queens. We were able to secure a $130,000 settlement after depositions.

Elevator Negligence

Successfully sued on behalf of an elevator rider who suffered back injury when the elevator came loose and plunged several floors.