Landlord & Tenant Representation Contact Our Experienced Attorneys Today to Get Started
Manhattan Landlord-Tenant Lawyer
Prioritizing Our Client Relationships
As a landlord, you have a right to expect that your tenants will comply with the terms of your lease, pay rent on time, and take care of your property. Unfortunately, not all tenants abide by these rules. When this happens, it is important to have an experienced landlord-tenant dispute attorney in Manhattan on your side to protect your rights.
At KI Legal, we focus on helping landlords and tenants navigate the complexities of landlord-tenant law. Our experienced landlord-tenant attorneys are well-versed in the laws and regulations that govern the relationship between landlords and tenants. We understand the nuances of landlord-tenant law and can help you protect your rights as a landlord.
Contact us online or via phone at (646) 766-8308 to schedule a complimentary consultation today.
How Our Landlord & Tenant Attorneys Can Help
Our team of experienced landlord-tenant lawyers can assist you in a wide variety of landlord-tenant disputes, including:
Unpaid rent
Tenant eviction
Tenant damage
Lease violations
Security deposits
Habitability issues
Non-payment of rent
Lease renewals
Noise violations
Unauthorized occupants
Landlord retaliation
Can a Tenant Be Evicted Because of Noise Complaints?
In New York, noise complaints and subsequent evictions in rental apartments are governed by the Warranty of Habitability law and local noise ordinances. The Warranty of Habitability requires landlords to provide tenants with a safe and livable environment, which includes maintaining reasonable noise levels.
If a tenant consistently violates the noise ordinance or disturbs other residents with excessive noise, they may be in breach of their lease agreement. In such cases, the landlord must first provide the tenant with a written notice detailing the specific violations and allow a reasonable time for the tenant to correct the issue.
If the problem persists, the landlord can then initiate eviction proceedings based on a "nuisance" claim. However, it is crucial to note that eviction is not guaranteed, as the court will examine the severity and frequency of the noise complaints, as well as any efforts made by the tenant to address the issue.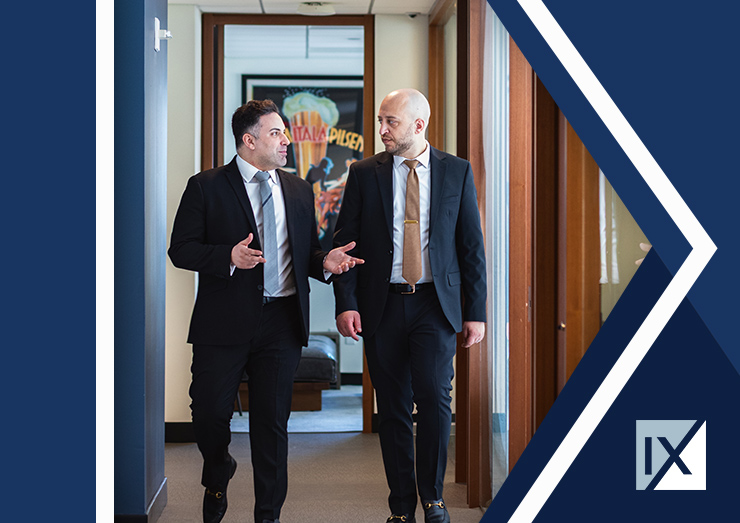 CLIENT REVIEWS
We Prioritize Our Clients, and It Shows
"Amazing Law Firm"

Amazing law firm... fantastic at many facets of law. Highly recommend - great experience working with this highly efficient and expert team!

- Former Client

"Treated With Respect"

Ralph has an exceptional knowledge of the law and an extremely high moral compass. He hates injustice and will pour his heart and soul into representing you and protecting your rights.

- Former Client

"He Leaves It All on the Table"

Michael works hard and leaves it all on the table for his clients. I would recommend him for anyone seeking a lawyer that is 110 percent on their side.

- George M.

"He's Perfected His Craft"

I have seen Michael dedicate all his time, energy and effort into perfecting his craft. It has, without a doubt, developed him into the professional that he is today.

- Oscar C.

"Fantastic Attorney"

Our lawyer was professional, knowledgeable and reliable through the process. I would recommend him to anyone.

- John N.

"KI Legal - the Best Decision"

Having Michael as my attorney was definitely the best decision I made. He fought hard for our case and remained patient. I never felt left out throughout the case and I was always informed of next steps.

- Nayel S.

"Great Advocates"

Michael and his firm are extremely thorough and work tirelessly to produce a good result. He is very knowledgeable, experienced, and dependable, and is furthermore an excellent advocate for his clients, no matter the issue presented.

- Courtney S.

"A Great Experience"

Michael was a great attorney! He was sensible about what we needed and was able to get it done. A great professional through and through!

- Isaac F.
Landlord-Tenant Attorneys
Uniquely Experienced Legal Advocates Ready to Help You
Read more about the attorneys that handle Landlord & Tenant Representation.