Commercial Landlord & Tenant Disputes Contact Our Experienced Attorneys Today to Get Started
Commercial Landlord & Tenant Dispute Litigation in Manhattan
Landlord Dispute Attorneys Serving NYC
Legally binding leases between tenants and landlords can be tricky. Even careful readers can miss key details when signing a lease. The unfortunate reality is that many landlords intend for these oversights to occur, whether it be through vague verbiage or separate addendums. State-specific variances in real estate law can also make it all the more difficult to understand landlord and tenant laws.
Legal disputes between tenants and landlords in NYC can be complicated and frustrating. It's crucial for renters to understand that all tenants have the right to a safe and functional living environment that meets their basic needs. If you feel that your rights have been violated as a tenant, it's critical to take legal action as soon as possible by reaching out to a trusted legal advocate.
Fortunately, our Manhattan landlord-tenant dispute lawyers have the focused knowledge and skillset to represent tenants in a wide range of landlord and tenant disputes, from unlawful evictions to negligence. With former prosecution experience and an in-depth understanding of personal injury law, our skilled advocates bring a unique and invaluable perspective to the table, making them well-equipped to resolve the most complex tenant disputes.
Frustrated with a stubborn or unresponsive landlord? Exercise your tenant rights to prioritize your financial security. Call (646) 766-8308 to schedule a free consultation.
Unlawful Eviction
An unlawful eviction occurs when a landlord attempts to remove a tenant from the property without following proper legal procedures. Tenants have specific rights in these situations. It's crucial to understand these rights so you can exercise them accordingly and protect against unlawful eviction.
In NYC, tenants are afforded various legal protections under the law, including:
The right to due process: Tenants have the right to due process, which means landlords must follow specific legal procedures before evicting a tenant. This typically involves providing written notice of the eviction and obtaining a court order.
The right to receive adequate notice: Landlords are required to give tenants proper notice before initiating eviction proceedings. The type of notice and the timeframe depend on the reason for the eviction and the terms of the lease.
The right to contest in court: Tenants have the right to contest an eviction in court. During the court hearing, the tenant can present their case and any evidence supporting their defense against the eviction.
The right to experienced representation: For tenants intending to contest an eviction notice, forgoing your right to legal representation is not recommended. Seeking trusted counsel from a qualified lawyer is a nonnegotiable step to maximize your chance of succeeding in court.
The right to protection against self-help measures: Landlords are prohibited from using self-help measures to evict tenants, such as changing locks, shutting off utilities, or removing the tenant's belongings without a court order.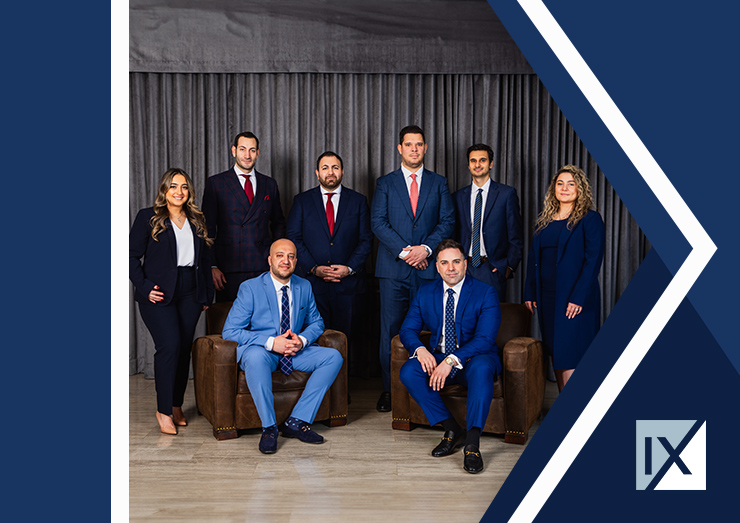 CLIENT REVIEWS
We Prioritize Our Clients, and It Shows
"Amazing Law Firm"

Amazing law firm... fantastic at many facets of law. Highly recommend - great experience working with this highly efficient and expert team!

- Former Client

"Treated With Respect"

Ralph has an exceptional knowledge of the law and an extremely high moral compass. He hates injustice and will pour his heart and soul into representing you and protecting your rights.

- Former Client

"He Leaves It All on the Table"

Michael works hard and leaves it all on the table for his clients. I would recommend him for anyone seeking a lawyer that is 110 percent on their side.

- George M.

"He's Perfected His Craft"

I have seen Michael dedicate all his time, energy and effort into perfecting his craft. It has, without a doubt, developed him into the professional that he is today.

- Oscar C.

"Fantastic Attorney"

Our lawyer was professional, knowledgeable and reliable through the process. I would recommend him to anyone.

- John N.

"KI Legal - the Best Decision"

Having Michael as my attorney was definitely the best decision I made. He fought hard for our case and remained patient. I never felt left out throughout the case and I was always informed of next steps.

- Nayel S.

"Great Advocates"

Michael and his firm are extremely thorough and work tirelessly to produce a good result. He is very knowledgeable, experienced, and dependable, and is furthermore an excellent advocate for his clients, no matter the issue presented.

- Courtney S.

"A Great Experience"

Michael was a great attorney! He was sensible about what we needed and was able to get it done. A great professional through and through!

- Isaac F.
Commercial Landlord-Tenant Disputes Attorneys
Uniquely Experienced Legal Advocates Ready to Help You
Read more about the attorneys that handle Commercial Landlord & Tenant Disputes.