Corporate Immigration Contact Our Experienced Attorneys Today to Get Started
Immigration Attorneys for Businesses
Corporate Immigration Services for All Types of Business Clients
Businesses may require the expertise of an immigration attorney for a multitude of reasons in today's globalized economy. From recruiting international talent to ensuring compliance with complex immigration laws, the landscape is rife with potential challenges.
Business immigration law is highly technical and requires experienced counsel. Our highly sophisticated and effective business immigration practice provides employers with a detailed plan of the application process, the requirements, and the timeline so as to better plan for their employment needs. Our seasoned team of immigration attorneys is equipped to navigate the intricacies of visas, work permits, and compliance issues, as well as assist in the recruitment and retention of foreign employees to ensure that businesses can access the best talent without running afoul of immigration regulations. Additionally, we offer comprehensive support in matters such as compliance audits and resolving immigration-related disputes. Our team provides unparalleled counsel to businesses operating on a global stage.
With KI Legal by your side, you can focus on growing your business while we handle the legal intricacies, providing you with peace of mind and a competitive edge in the global marketplace. If you wish to come to the United States for work, we will work with you to understand your factual background and offer cost-effective legal representation. If your company wishes to employ a foreign national, we will provide you with a list of options, including information on fees and processing times, depending on the factual circumstances of your case. Let us be your trusted partner in achieving your business goals in an increasingly interconnected world.
What Is the First Step to Applying for a Green Card Based on Employment?
There are many requirements that both the employer and the potential employee must meet in order to qualify for the employment-based green card.
We will first evaluate the credentials of the employee, the financials of the employer and the job position in question. Once we have determined that both the employer and the employee meet certain requirements, we will request a Prevailing Wage Determination (PWD) from the Department of Labor. Department of Labor processing times can be long, and this initial step does not afford the potential employee any immigration status. It is, therefore, important to plan ahead and start the process as soon as possible.
Following receipt of the PWD, and after the employer has properly advertised the position and complied with all posting requirements, the employer can file the PERM Labor Certification with the Department of Labor.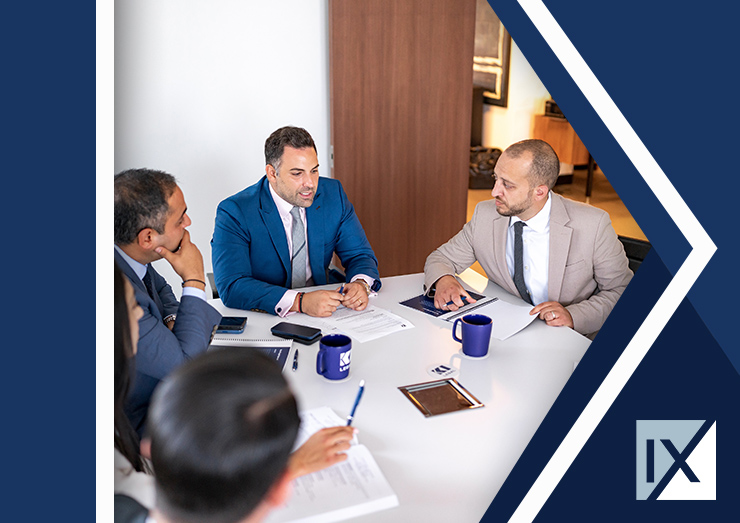 CLIENT REVIEWS
We Prioritize Our Clients, and It Shows
"Amazing Law Firm"

Amazing law firm... fantastic at many facets of law. Highly recommend - great experience working with this highly efficient and expert team!

- Former Client

"Treated With Respect"

Ralph has an exceptional knowledge of the law and an extremely high moral compass. He hates injustice and will pour his heart and soul into representing you and protecting your rights.

- Former Client

"He Leaves It All on the Table"

Michael works hard and leaves it all on the table for his clients. I would recommend him for anyone seeking a lawyer that is 110 percent on their side.

- George M.

"He's Perfected His Craft"

I have seen Michael dedicate all his time, energy and effort into perfecting his craft. It has, without a doubt, developed him into the professional that he is today.

- Oscar C.

"Fantastic Attorney"

Our lawyer was professional, knowledgeable and reliable through the process. I would recommend him to anyone.

- John N.

"KI Legal - the Best Decision"

Having Michael as my attorney was definitely the best decision I made. He fought hard for our case and remained patient. I never felt left out throughout the case and I was always informed of next steps.

- Nayel S.

"Great Advocates"

Michael and his firm are extremely thorough and work tirelessly to produce a good result. He is very knowledgeable, experienced, and dependable, and is furthermore an excellent advocate for his clients, no matter the issue presented.

- Courtney S.

"A Great Experience"

Michael was a great attorney! He was sensible about what we needed and was able to get it done. A great professional through and through!

- Isaac F.
Immigration Attorneys
Uniquely Experienced Legal Advocates Ready to Help You
Read more about the attorneys that handle Corporate Immigration.