Contract Disputes Contact Our Experienced Attorneys Today to Get Started
Manhattan Contract Dispute Lawyer
Strong Representation for NYC Contract Dispute Lawsuits
Navigating the legal and financial complexities of contract disputes can be overwhelming for many NYC business owners. One misstep by employers can result in immediate repercussions with the potential for serious reputational damage. Forgoing your right to legal representation in contract disputes can not only threaten your livelihood, but jeopardize your financial stability—a complex scenario for any business owner trying to thrive.
Fortunately, our seasoned litigators at KI Legal have extensive experience advocating on behalf of hardworking corporate and business professionals. While the thought of losing everything you've worked hard to build for years or even decades can be a nerve-racking experience, you don't have to fight alone. With proven success in a range of diverse business cases, you can trust our knowledgeable contract dispute lawyers in Manhattan to safeguard your business and prioritize your personal needs from start to finish.
Contract disputes can be complex and challenging for business owners. Call (646) 766-8308 to request your free consultation with a qualified NYC attorney.
Types of Contract Disputes in New York
As a business or corporate professional in New York City, the last thing you want is to get dragged into a legal matter. Unfortunately, contract disputes are common in business law, and can be difficult, time-consuming, and expensive for businesses to navigate on their own. When contract disputes arise, it's imperative for leaders, entrepreneurs, and owners to take the necessary legal steps to protect their assets and avoid serious reputational damage.
A botched or poorly handled contract dispute can result in severe losses in terms of finances, credibility, and sustainability, and even lead to strained business relationships and additional legal trouble down the line. With so much at stake, it's crucial to have an experienced Manhattan contract dispute lawyer in your corner.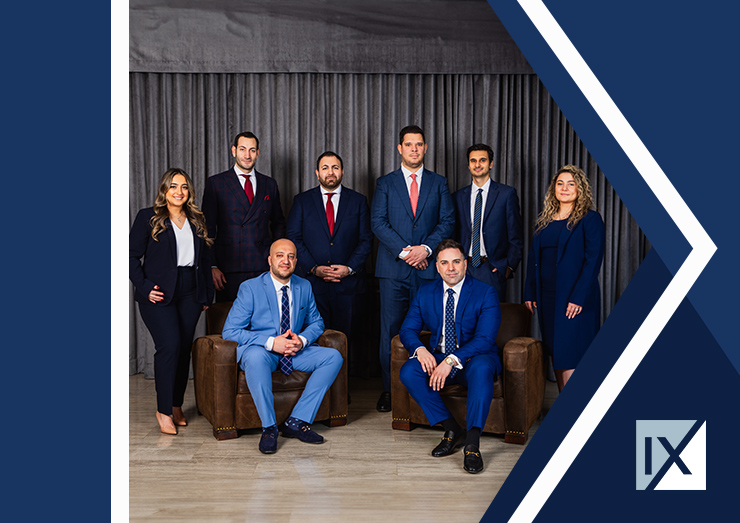 CLIENT REVIEWS
We Prioritize Our Clients, and It Shows
"Amazing Law Firm"

Amazing law firm... fantastic at many facets of law. Highly recommend - great experience working with this highly efficient and expert team!

- Former Client

"Treated With Respect"

Ralph has an exceptional knowledge of the law and an extremely high moral compass. He hates injustice and will pour his heart and soul into representing you and protecting your rights.

- Former Client

"He Leaves It All on the Table"

Michael works hard and leaves it all on the table for his clients. I would recommend him for anyone seeking a lawyer that is 110 percent on their side.

- George M.

"He's Perfected His Craft"

I have seen Michael dedicate all his time, energy and effort into perfecting his craft. It has, without a doubt, developed him into the professional that he is today.

- Oscar C.

"Fantastic Attorney"

Our lawyer was professional, knowledgeable and reliable through the process. I would recommend him to anyone.

- John N.

"KI Legal - the Best Decision"

Having Michael as my attorney was definitely the best decision I made. He fought hard for our case and remained patient. I never felt left out throughout the case and I was always informed of next steps.

- Nayel S.

"Great Advocates"

Michael and his firm are extremely thorough and work tirelessly to produce a good result. He is very knowledgeable, experienced, and dependable, and is furthermore an excellent advocate for his clients, no matter the issue presented.

- Courtney S.

"A Great Experience"

Michael was a great attorney! He was sensible about what we needed and was able to get it done. A great professional through and through!

- Isaac F.
Contract Disputes Attorneys
Uniquely Experienced Legal Advocates Ready to Help You
Read more about the attorneys that handle Contract Disputes.