Labor & Employment Law Contact Our Experienced Attorneys Today to Get Started
Manhattan Labor & Employment Attorney
Comprehensive Legal Support for Your Business
For businesses, navigating labor and employment laws and regulations can be challenging. Employers need to understand their rights and responsibilities to properly protect their business interests. When facing a labor dispute or other legal issues related to the workplace, it is essential that businesses have access to experienced legal counsel who can provide comprehensive support throughout the process.
Employers must comply with a range of federal and state laws governing issues such as hiring practices, employee compensation and benefits, workplace safety, discrimination, and harassment. In today's landscape, employers are also grappling with issues related to remote work, COVID-19 safety protocols, and non-compete agreements. When a dispute arises, businesses need legal representation that they can trust to protect their rights and interests.
Whether you are facing a legal dispute or simply need guidance on an employment-related matter, KI Legal is here to help. As a Manhattan-based law firm, KI Legal is well-positioned to serve businesses operating in one of the world's most competitive markets. We understand the importance of staying ahead of the curve when it comes to labor and employment laws, as well as the need for practical, cost-effective legal solutions. Partner with our employment lawyers today and experience the difference that our dedicated, results-driven approach can make for your business.
Contact us online or call us at (646) 766-8308 to learn more about how we can assist your business in addressing its labor and employment law needs.
Resolving Employment Disputes Efficiently & Effectively
In the fast-paced business environment of Manhattan, effectively and efficiently resolving employment disputes is crucial for the continued success and growth of your business. At KI Legal, we provide comprehensive legal support and representation to businesses facing complex disputes. Our team of experienced attorneys understands the unique challenges that arise in these cases and is dedicated to achieving favorable outcomes for our clients.
Efficient dispute resolution begins with a thorough understanding of your business's needs and objectives. Our attorneys take the time to learn about your organization, its culture, and the specific circumstances surrounding the dispute. This allows us to develop tailored litigation strategies that align with your goals while minimizing disruption to your operations. We are committed to finding creative solutions that preserve your business's reputation and protect your bottom line.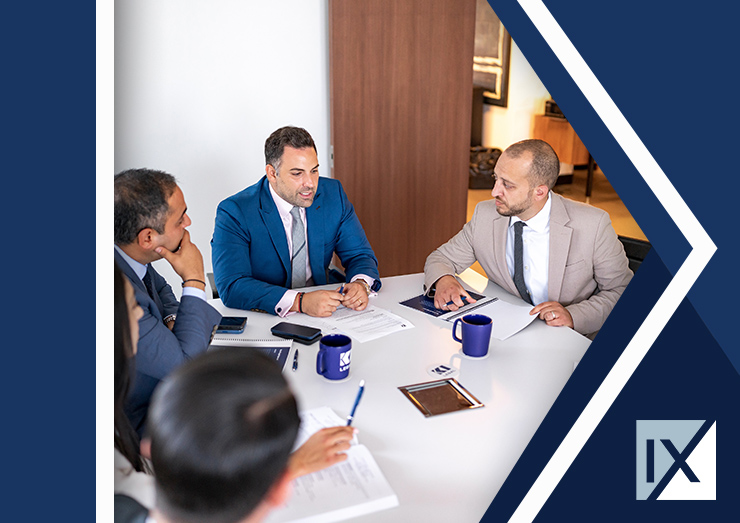 Five-Star CLIENT REVIEWS
We Prioritize Our Clients' Experience, and It Shows
"Amazing Law Firm"

Amazing law firm... fantastic at many facets of law. Highly recommend - great experience working with this highly efficient and expert team!

- Former Client

"Treated With Respect"

Ralph has an exceptional knowledge of the law and an extremely high moral compass. He hates injustice and will pour his heart and soul into representing you and protecting your rights.

- Former Client

"He Leaves It All on the Table"

Michael works hard and leaves it all on the table for his clients. I would recommend him for anyone seeking a lawyer that is 110 percent on their side.

- George M.

"He's Perfected His Craft"

I have seen Michael dedicate all his time, energy and effort into perfecting his craft. It has, without a doubt, developed him into the professional that he is today.

- Oscar C.

"Fantastic Attorney"

Our lawyer was professional, knowledgeable and reliable through the process. I would recommend him to anyone.

- John N.

"KI Legal - the Best Decision"

Having Michael as my attorney was definitely the best decision I made. He fought hard for our case and remained patient. I never felt left out throughout the case and I was always informed of next steps.

- Nayel S.

"Great Advocates"

Michael and his firm are extremely thorough and work tirelessly to produce a good result. He is very knowledgeable, experienced, and dependable, and is furthermore an excellent advocate for his clients, no matter the issue presented.

- Courtney S.

"A Great Experience"

Michael was a great attorney! He was sensible about what we needed and was able to get it done. A great professional through and through!

- Isaac F.
Labor & Employment Attorneys
Uniquely Experienced Legal Advocates Ready to Help You
Read more about the attorneys that handle Labor & Employment Law.