Creditors Contact Our Experienced Attorneys Today to Get Started
Bankruptcy Attorneys for Creditors in Manhattan
Protecting the Rights of NYC Creditors
Collecting unpaid debts can be a difficult endeavor for many reasons. From non-responsive debtors to fraudulent evasion to declarations of bankruptcy, creditors can face many challenges. That's why our knowledgeable lawyers are here to represent your best interests in court and fight for the just outcome you deserve.
Our firm has prioritized the needs of our community for years. Don't waste precious time and financial resources trying to collect from unresponsive or uncooperative debtors. Cut to the chase by securing strong representation from a qualified creditor rights lawyer. Our skilled litigators at KI Legal can help you understand and assert your rights under the law and hold debtors accountable for non-payment or fraudulent activity.
Our creditor rights lawyers in Manhattan help resolve frustrating disputes in NYC. Call (646) 766-8308 to schedule a free consultation.
Benefits of Hiring a Creditor Attorney
A qualified creditor rights attorney can assist creditors in a variety of ways, including:
Debt collection: We can help you develop effective strategies for collecting outstanding debts while ensuring compliance with state and federal laws
Bankruptcy representation: Our firm represents creditors in bankruptcy proceedings, protecting their interests throughout the process
Litigation: When necessary, our accomplished litigators can represent you in court proceedings, such as enforcing judgments or defending against fraudulent transfers
Contract review and negotiation: Our advocates can review and negotiate contracts effectively to ensure that your interests are fully protected
Regulatory compliance: Our team can help you navigate the complex regulations governing debt collection and creditor rights, ensuring your practices are compliant with all applicable laws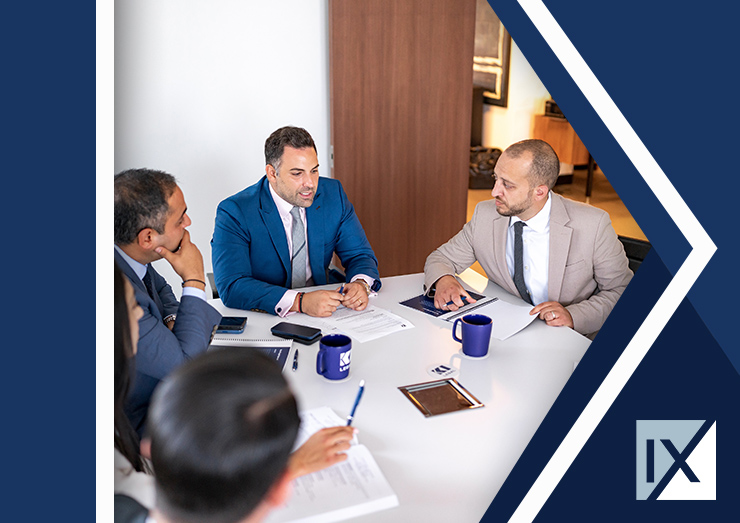 CLIENT REVIEWS
We Prioritize Our Clients, and It Shows
"Amazing Law Firm"

Amazing law firm... fantastic at many facets of law. Highly recommend - great experience working with this highly efficient and expert team!

- Former Client

"Treated With Respect"

Ralph has an exceptional knowledge of the law and an extremely high moral compass. He hates injustice and will pour his heart and soul into representing you and protecting your rights.

- Former Client

"He Leaves It All on the Table"

Michael works hard and leaves it all on the table for his clients. I would recommend him for anyone seeking a lawyer that is 110 percent on their side.

- George M.

"He's Perfected His Craft"

I have seen Michael dedicate all his time, energy and effort into perfecting his craft. It has, without a doubt, developed him into the professional that he is today.

- Oscar C.

"Fantastic Attorney"

Our lawyer was professional, knowledgeable and reliable through the process. I would recommend him to anyone.

- John N.

"KI Legal - the Best Decision"

Having Michael as my attorney was definitely the best decision I made. He fought hard for our case and remained patient. I never felt left out throughout the case and I was always informed of next steps.

- Nayel S.

"Great Advocates"

Michael and his firm are extremely thorough and work tirelessly to produce a good result. He is very knowledgeable, experienced, and dependable, and is furthermore an excellent advocate for his clients, no matter the issue presented.

- Courtney S.

"A Great Experience"

Michael was a great attorney! He was sensible about what we needed and was able to get it done. A great professional through and through!

- Isaac F.
Creditor Representation in Bankruptcy
Uniquely Experienced Legal Advocates Ready to Help You
Read more about the attorneys that handle Creditors.