Harassment & Discrimination Contact Our Experienced Attorneys Today to Get Started
Manhattan Workplace Harassment & Discrimination Lawyer
Experienced Advocacy for New York Employers & Businesses
Given today's diverse workforce and ever-changing labor laws, it's imperative for employers to be proactive in preventing workplace harassment and discrimination. Understanding the different types of claims, complying with legal requirements, and implementing preventative measures are key to fostering a safe and respectful workplace.
Allegations of workplace harassment or discrimination can cost hardworking business owners everything they worked to build. At KI Legal, our experienced Manhattan workplace harassment attorneys help companies defend against allegations of discrimination and harassment in the workplace that seek to damage their hard-earned reputations.
If you've been accused of harassing or discriminating against employees in the workplace, turn to a firm you can trust to prioritize your goals and protect your livelihood. Our knowledgeable attorneys offer affordable, high-end representation to employers and business owners and offer virtual and in-person consultations to accommodate your unique needs.
Strong representation is crucial to defend your business against wage and hour claims. Contact our firm to request a consultation with a skilled attorney.
NYC Workplace Harassment & Discrimination Laws
In New York, workplace discrimination and harassment violations are governed by various local, state, and federal laws.
Some important local and state laws that prohibit workplace harassment and discrimination in workplaces in New York City, for example, include:
New York State Human Rights Law (NYSHRL): The NYSHRL prohibits discrimination and harassment based on several protected characteristics, including race, color, national origin, sex, age, disability, religion, sexual orientation, gender identity, and marital status, among others. This law applies to employers with 4+ employees.
New York City Human Rights Law (NYCHRL): The NYCHRL provides broader protections than the NYSHRL, as it extends to any employer with at least 1 employee. The law prohibits discrimination and harassment at work based on a wide range of protected characteristics. In addition to the aforementioned protected classes under the NYSHRL, the NYCHRL also prohibits workplace discrimination or harassment based on caregiver status, credit history, and unemployment status.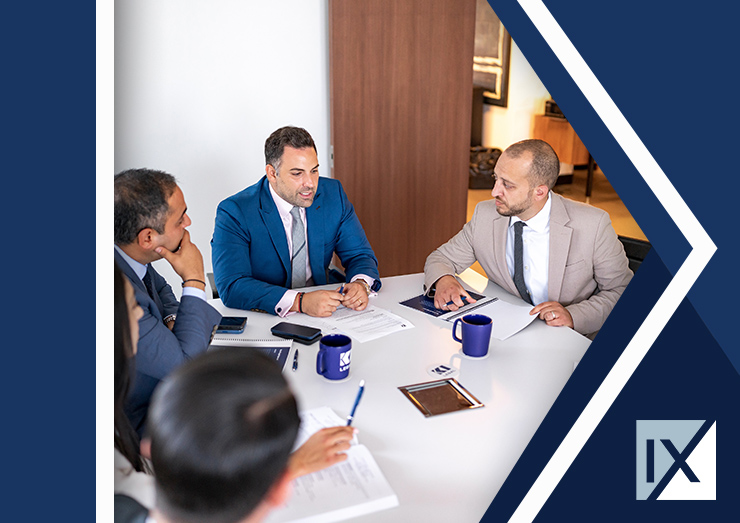 Five-Star CLIENT REVIEWS
We Prioritize Our Clients' Experience, and It Shows
"Amazing Law Firm"

Amazing law firm... fantastic at many facets of law. Highly recommend - great experience working with this highly efficient and expert team!

- Former Client

"Treated With Respect"

Ralph has an exceptional knowledge of the law and an extremely high moral compass. He hates injustice and will pour his heart and soul into representing you and protecting your rights.

- Former Client

"He Leaves It All on the Table"

Michael works hard and leaves it all on the table for his clients. I would recommend him for anyone seeking a lawyer that is 110 percent on their side.

- George M.

"He's Perfected His Craft"

I have seen Michael dedicate all his time, energy and effort into perfecting his craft. It has, without a doubt, developed him into the professional that he is today.

- Oscar C.

"Fantastic Attorney"

Our lawyer was professional, knowledgeable and reliable through the process. I would recommend him to anyone.

- John N.

"KI Legal - the Best Decision"

Having Michael as my attorney was definitely the best decision I made. He fought hard for our case and remained patient. I never felt left out throughout the case and I was always informed of next steps.

- Nayel S.

"Great Advocates"

Michael and his firm are extremely thorough and work tirelessly to produce a good result. He is very knowledgeable, experienced, and dependable, and is furthermore an excellent advocate for his clients, no matter the issue presented.

- Courtney S.

"A Great Experience"

Michael was a great attorney! He was sensible about what we needed and was able to get it done. A great professional through and through!

- Isaac F.
Harassment & Discrimination Attorneys
Uniquely Experienced Legal Advocates Ready to Help You
Read more about the attorneys that handle Harassment & Discrimination .