General Counsel Contact Our Experienced Attorneys Today to Get Started
General Counsel for Labor & Employment in Manhattan
Trusted Counsel for Employers & Businesses in NYC
Getting ensnared in a business dispute after an alleged labor law violation can be a daunting experience for any business owner. In New York, labor law violations can result in serious legal and financial ramifications for employers, making it all the more crucial for businesses to protect their financial security and safeguard their hard-earned reputations.
Our experienced litigators at KI Legal have unique and invaluable experience to restore your business's credibility and avoid disastrous financial consequences. Our Manhattan employment law attorneys have the determination and willpower to take each case as far as needed, whether that entails aggressive litigation in the courtroom or negotiating a favorable settlement outside of it.
Our firm is dedicated to providing high-quality representation and reliable counsel to employers accused of labor law violations, from labor law compliance to workplace discrimination to wage and hour claims. With years of experience and an in-depth comprehension of federal, state, and local employment laws in New York, our legal advocates are well-equipped to help the boldest entrepreneurs and business leaders navigate the complex world of labor and employment law to protect what they worked hard to build from the ground up.
Accused of violating NYC labor laws? Our attorneys can help protect your business from irreversible damage. Call (646) 766-8308 to request a consultation.
Wage & Hour Litigation in NYC
Wage and hour violations in refer to instances where employers fail to adhere to federal, state, and local labor laws concerning minimum wage, overtime pay, meal and rest breaks, and record-keeping requirements.
Common wage and hour violations include:
Minimum wage violations: Employers are required to pay their employees at least the applicable minimum wage rate. In New York, the minimum wage varies depending on the location and size of the company. Failure to pay the correct minimum wage can lead to violations.
Overtime pay violations: Non-exempt employees in New York are entitled to receive overtime pay at a rate of 1.5 times their regular hourly wage for any hours worked over 40 in a workweek. Misclassifying employees as exempt or failing to pay the proper overtime rate can result in violations.
Off-the-clock work violations: Employers must compensate employees for all hours worked, including time spent performing work duties before or after their scheduled shifts. Requiring employees to work off the clock without pay is a violation.
Meal and rest break violations: New York law mandates specific meal and rest break requirements, depending on the industry and shift length. Denying employees their required breaks or failing to pay for rest breaks when required can lead to violations.
Recordkeeping violations: Employers are required to maintain accurate records of employee hours worked, wages paid, and other employment-related information. Inaccurate or incomplete recordkeeping can result in violations.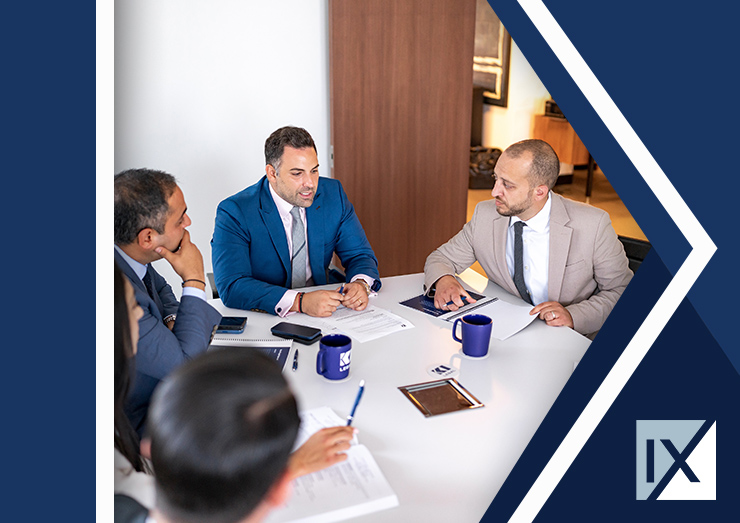 Five-Star CLIENT REVIEWS
We Prioritize Our Clients' Experience, and It Shows
"Amazing Law Firm"

Amazing law firm... fantastic at many facets of law. Highly recommend - great experience working with this highly efficient and expert team!

- Former Client

"Treated With Respect"

Ralph has an exceptional knowledge of the law and an extremely high moral compass. He hates injustice and will pour his heart and soul into representing you and protecting your rights.

- Former Client

"He Leaves It All on the Table"

Michael works hard and leaves it all on the table for his clients. I would recommend him for anyone seeking a lawyer that is 110 percent on their side.

- George M.

"He's Perfected His Craft"

I have seen Michael dedicate all his time, energy and effort into perfecting his craft. It has, without a doubt, developed him into the professional that he is today.

- Oscar C.

"Fantastic Attorney"

Our lawyer was professional, knowledgeable and reliable through the process. I would recommend him to anyone.

- John N.

"KI Legal - the Best Decision"

Having Michael as my attorney was definitely the best decision I made. He fought hard for our case and remained patient. I never felt left out throughout the case and I was always informed of next steps.

- Nayel S.

"Great Advocates"

Michael and his firm are extremely thorough and work tirelessly to produce a good result. He is very knowledgeable, experienced, and dependable, and is furthermore an excellent advocate for his clients, no matter the issue presented.

- Courtney S.

"A Great Experience"

Michael was a great attorney! He was sensible about what we needed and was able to get it done. A great professional through and through!

- Isaac F.
General Counsel Attorneys
Uniquely Experienced Legal Advocates Ready to Help You
Read more about the attorneys that handle General Counsel.