Lender Representation Contact Our Experienced Attorneys Today to Get Started
Manhattan Lender Attorney
Innovative Solutions & Trusted Legal Counsel
At KI Legal, our mission is to provide financial institutions with comprehensive, strategic, and effective legal solutions that empower you to make well-informed decisions and protect their interests. With years of experience, our attorneys have diverse industry backgrounds, which allows us to offer our clients tailored, creative solutions and case strategies
No matter the size of your institution or the complexity of your case, our lender representation attorneys are prepared to be your trusted advisors in a variety of situations such as loan originations, workouts, foreclosures, and bankruptcy proceedings. By partnering with KI Legal, you'll gain access to a wealth of knowledge, resources, and a team that's truly invested in your success.
Call (646) 766-8308 to discuss your specific needs with our lender attorneys in Manhattan.
What Is the Lender Attorney's Responsibility at Closing?
Your lender attorney can help you in a variety of ways during the closing process. Specifically, they can help:
Review the contracts: Attorneys can review all relevant contracts, including the loan agreement, promissory note, security agreement, and mortgage or deed of trust carefully. They can check documents for accuracy, completeness, and compliance with applicable laws and regulations.
Examine the title and property documents: Attorneys can work to ensure there are no encumbrances or defects that could jeopardize your client's security interest in the property.
Prepare closing documents: Your attorney can prepare the necessary paperwork, which may include escrow instructions, loan agreements, promissory note, security agreement, deed of trust, mortgage, guaranty agreements, subordination agreements, and legal opinion letters.
Consult with Our Full-Service Firm
At KI Legal, our seasoned Manhattan lender lawyers have years of experience, and we recognize the importance of staying current with ever-changing regulations. We pride ourselves on our ability to adapt and evolve to meet your needs.
We can help with a range of lender representation matters including:
Construction loans
Mezzanine loans
Acquisition & development loans
Refinance loans (including CEMAs)
Small business administration loans
Government-assisted loan transactions
Loan modifications, restructuring, and workout transactions
Our knowledge extends to various aspects of the lending process, including loan documentation, due diligence, negotiation, and enforcement. Let us help you navigate the intricacies of the lending industry, safeguard your interests, and achieve your objectives.
For experienced representation, contact our lender attorneys online or via phone at (646) 766-8308.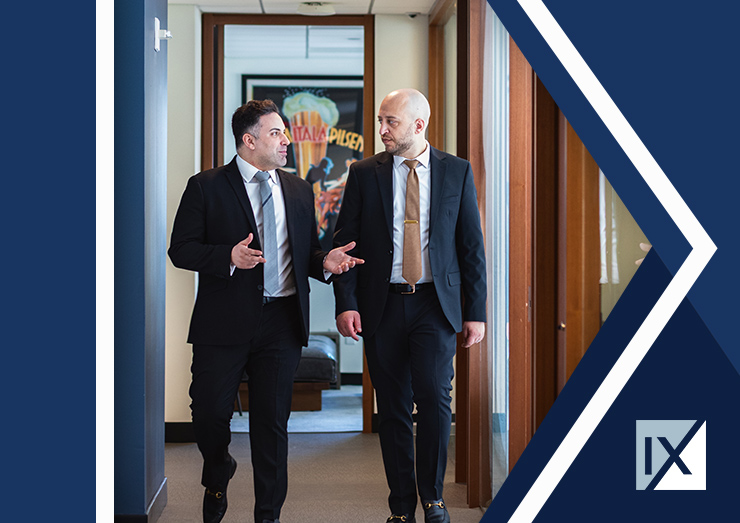 CLIENT REVIEWS
We Prioritize Our Clients, and It Shows
"Amazing Law Firm"

Amazing law firm... fantastic at many facets of law. Highly recommend - great experience working with this highly efficient and expert team!

- Former Client

"Treated With Respect"

Ralph has an exceptional knowledge of the law and an extremely high moral compass. He hates injustice and will pour his heart and soul into representing you and protecting your rights.

- Former Client

"He Leaves It All on the Table"

Michael works hard and leaves it all on the table for his clients. I would recommend him for anyone seeking a lawyer that is 110 percent on their side.

- George M.

"He's Perfected His Craft"

I have seen Michael dedicate all his time, energy and effort into perfecting his craft. It has, without a doubt, developed him into the professional that he is today.

- Oscar C.

"Fantastic Attorney"

Our lawyer was professional, knowledgeable and reliable through the process. I would recommend him to anyone.

- John N.

"KI Legal - the Best Decision"

Having Michael as my attorney was definitely the best decision I made. He fought hard for our case and remained patient. I never felt left out throughout the case and I was always informed of next steps.

- Nayel S.

"Great Advocates"

Michael and his firm are extremely thorough and work tirelessly to produce a good result. He is very knowledgeable, experienced, and dependable, and is furthermore an excellent advocate for his clients, no matter the issue presented.

- Courtney S.

"A Great Experience"

Michael was a great attorney! He was sensible about what we needed and was able to get it done. A great professional through and through!

- Isaac F.
Lender Representation Attorneys
Uniquely Experienced Legal Advocates Ready to Help You
Read more about the attorneys that handle Lender Representation.