Commercial Litigation Contact Our Experienced Attorneys Today to Get Started
Manhattan Commercial Litigation
Aggressive Legal Strategies to Defend Your Business Interests
Facing a commercial litigation dispute can be an intimidating and disruptive experience for any business. At KI Legal, our team of accomplished attorneys is dedicated to providing exceptional commercial litigation services to businesses throughout Manhattan. We possess extensive experience and a deep understanding of the complex legal landscape that businesses face in today's competitive market.
We recognize that every business is unique, and we work closely with our clients to understand their specific needs and objectives. This client-focused approach allows us to develop effective strategies that not only resolve current disputes but also proactively protect businesses from future legal challenges. At KI Legal, our mission is to help businesses navigate the complexities of commercial litigation, safeguard their interests, and ultimately, achieve their goals.
If you are facing a commercial litigation dispute, our team of experienced attorneys is here to provide the aggressive legal strategies needed to protect your business interests. Schedule an appointment by filling out our online form or call (646) 766-8308.
Innovative Legal Strategies for Evolving Business Challenges
At KI Legal, we recognize that the business world is constantly evolving, and with it comes new challenges and complexities. To stay ahead of these changes, our team of experienced attorneys utilizes cutting-edge research and analysis tools to dissect each case thoroughly. This rigorous approach allows us to identify potential issues, uncover hidden opportunities, and develop innovative legal strategies that address our client's unique needs and objectives.
Our team employs creative problem-solving techniques to tackle even the most complex commercial disputes. We understand that traditional methods may not always yield the desired results, so we are continually exploring new ways to approach each case. By thinking outside the box and leveraging our experience, we can develop novel solutions that maximize our client's chances of success in litigation or negotiation.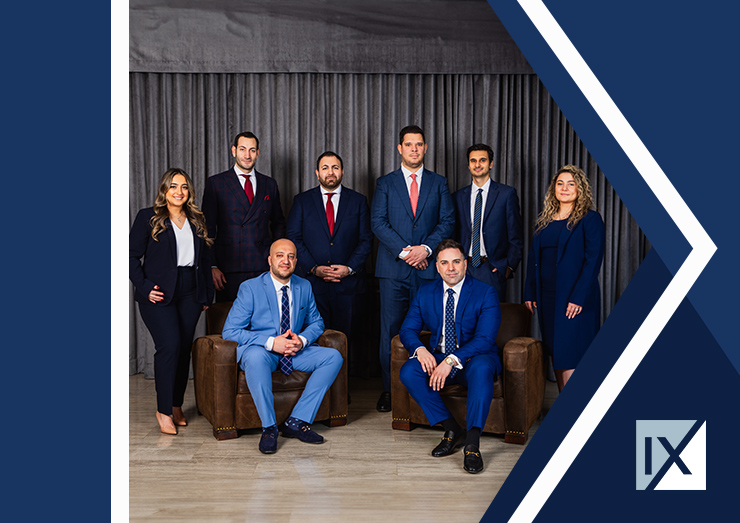 CLIENT REVIEWS
We Prioritize Our Clients, and It Shows
"Amazing Law Firm"

Amazing law firm... fantastic at many facets of law. Highly recommend - great experience working with this highly efficient and expert team!

- Former Client

"Treated With Respect"

Ralph has an exceptional knowledge of the law and an extremely high moral compass. He hates injustice and will pour his heart and soul into representing you and protecting your rights.

- Former Client

"He Leaves It All on the Table"

Michael works hard and leaves it all on the table for his clients. I would recommend him for anyone seeking a lawyer that is 110 percent on their side.

- George M.

"He's Perfected His Craft"

I have seen Michael dedicate all his time, energy and effort into perfecting his craft. It has, without a doubt, developed him into the professional that he is today.

- Oscar C.

"Fantastic Attorney"

Our lawyer was professional, knowledgeable and reliable through the process. I would recommend him to anyone.

- John N.

"KI Legal - the Best Decision"

Having Michael as my attorney was definitely the best decision I made. He fought hard for our case and remained patient. I never felt left out throughout the case and I was always informed of next steps.

- Nayel S.

"Great Advocates"

Michael and his firm are extremely thorough and work tirelessly to produce a good result. He is very knowledgeable, experienced, and dependable, and is furthermore an excellent advocate for his clients, no matter the issue presented.

- Courtney S.

"A Great Experience"

Michael was a great attorney! He was sensible about what we needed and was able to get it done. A great professional through and through!

- Isaac F.
Commercial Litigation Attorneys
Uniquely Experienced Legal Advocates Ready to Help You
Read more about the attorneys that handle Commercial Litigation.