Commercial Real Estate Contact Our Experienced Attorneys Today to Get Started
Manhattan Commercial Real Estate Attorney
High-Quality, Trusted Legal Representation
KI Legal provides comprehensive legal services to clients in the New York area and beyond. Our experienced attorneys have a deep understanding of the complexities of commercial real estate law and are committed to providing our clients with the highest quality legal representation.
At KI Legal, we understand that commercial real estate transactions involve a great deal of money and can be complex and risky. Our commercial real estate lawyers in Manhattan are well-versed in all aspects of commercial real estate law, from drafting and reviewing contracts and leases to negotiating and litigating disputes. We are experienced in all aspects of real estate transactions, including acquisitions, sales, financing, leasing, and development.
Our team of attorneys has the knowledge and experience to handle all types of commercial real estate matters, from small transactions to large, complex projects. We work closely with our clients to ensure that their interests are protected throughout the process. We also have extensive experience in zoning and land use issues and can provide advice and guidance on those matters as well.
If you need legal services related to commercial real estate, please contact us today to schedule a consultation. Call (646) 766-8308 today! We look forward to working with you and helping you achieve your goals.
What Does a Commercial Real Estate Attorney Do?
A commercial real estate attorney is a legal professional who focuses on the laws and regulations governing commercial properties. They are responsible for providing legal advice and representation to clients in matters related to purchasing, selling, leasing, financing, and developing commercial properties.
From drafting and negotiating contracts to conducting due diligence and ensuring compliance with laws and regulations, commercial real estate lawyers can represent:
Individuals
Partnerships
Corporations
Government entities involved in various types of commercial properties, such as office buildings, retail centers, industrial facilities, and multi-family residential complexes
Schedule a Free Initial Consultation Today
At KI Legal, our attorneys are committed to providing our clients with the highest quality legal representation. We are dedicated to helping our clients achieve their goals and ensure that their commercial real estate transactions are successful.
Our firm handles a range of commercial real estate matters, including:
Central to our approach is our unwavering commitment to delivering exceptional client service. We believe that by building strong, lasting relationships with our clients, we can best serve their needs and help them realize their real estate ambitions. Our Manhattan commercial real estate attorneys work closely with each client to understand their objectives, challenges, and opportunities, and we tailor our services accordingly to ensure the best possible outcomes.
Learn more about how we can help you by calling (646) 766-8308.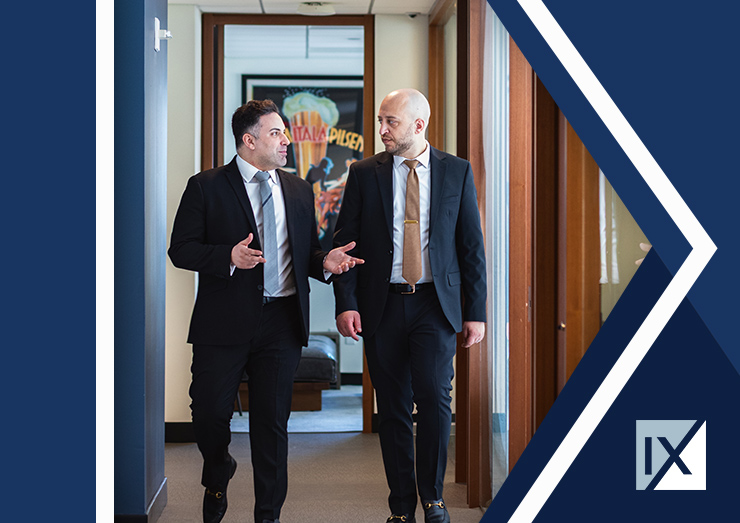 CLIENT REVIEWS
We Prioritize Our Clients, and It Shows
"Amazing Law Firm"

Amazing law firm... fantastic at many facets of law. Highly recommend - great experience working with this highly efficient and expert team!

- Former Client

"Treated With Respect"

Ralph has an exceptional knowledge of the law and an extremely high moral compass. He hates injustice and will pour his heart and soul into representing you and protecting your rights.

- Former Client

"He Leaves It All on the Table"

Michael works hard and leaves it all on the table for his clients. I would recommend him for anyone seeking a lawyer that is 110 percent on their side.

- George M.

"He's Perfected His Craft"

I have seen Michael dedicate all his time, energy and effort into perfecting his craft. It has, without a doubt, developed him into the professional that he is today.

- Oscar C.

"Fantastic Attorney"

Our lawyer was professional, knowledgeable and reliable through the process. I would recommend him to anyone.

- John N.

"KI Legal - the Best Decision"

Having Michael as my attorney was definitely the best decision I made. He fought hard for our case and remained patient. I never felt left out throughout the case and I was always informed of next steps.

- Nayel S.

"Great Advocates"

Michael and his firm are extremely thorough and work tirelessly to produce a good result. He is very knowledgeable, experienced, and dependable, and is furthermore an excellent advocate for his clients, no matter the issue presented.

- Courtney S.

"A Great Experience"

Michael was a great attorney! He was sensible about what we needed and was able to get it done. A great professional through and through!

- Isaac F.
Commercial Real Estate Attorneys
Uniquely Experienced Legal Advocates Ready to Help You
Read more about the attorneys that handle Commercial Real Estate .