Wage & Hour Law Contact Our Experienced Attorneys Today to Get Started
Manhattan Wage & Hour Lawyer
Passionately Protecting Small Businesses
In today's trying times, it can be difficult to stay afloat as a business owner. Economic hardships aside, it isn't uncommon for hardworking companies and employers to find themselves ensnared in costly, time-consuming lawsuits when employees attempt to take advantage of their rights under the law. That's where our dedicated advocates at KI Legal come in.
Our skilled wage and hour lawyers have extensive experience representing deserving clients throughout Manhattan and nationwide. With experienced litigators in your corner, you can count on our us to assess the unique circumstances of your case and determine the most effective legal strategy to employ on your behalf. Turn to our NYC wage and hour attorneys today to defend your livelihood and restore your financial security.
Call (646) 766-8308 to request a consultation with an experienced wage and hour attorney in Manhattan.
Full-Service Firm for Employment Cases in Manhattan
As a business owner, anticipating and dealing with challenges is an inevitable part of managing your workforce. One of these challenges entails ensuring that your business is in compliance with federal and state wage and hour laws.
Wage and hour laws vary by state and jurisdiction, making it all the more vital for employers to understand labor laws in New York City. Because employment law regulations are complex and tend to evolve over time, it's imperative to stay as up-to-date as possible to avoid fatal mistakes that could cost you valuable time, money, and even the business itself.
Our lawyers at KI Legal have a successful track record representing clients from many different types of industries. If you're defending against a wage and hour claim in New York City, securing strong representation is nonnegotiable to avoid losing your business and other potential pitfalls. Reach out to our accomplished wage attorneys today to learn how we can help you defend against employees' allegations in court.
Wage & Hour Laws in New York
Wage and hour laws in New York are governed by the Fair Labor Standards Act (FLSA) at the federal level, and the New York State Labor Law at the state level. There are various laws in place to protect against wage and hour violations in the workplace, such as:
Minimum wage: As of 2021, the legal minimum pay in New York is $15.00/hour. Law requires all employers to pay employees at least the minimum wage for all hours worked, regardless of company size. Staying updated on current minimum wage rates and related laws can help employers remain in compliance with minimum wage laws and related state labor laws.
Overtime: Under both state and federal law, employers are required to pay non-exempt employees overtime wages at 1.5 times their regular hourly rate for all hours worked beyond 40 hours/week. Employers must correctly classify employees as exempt or non-exempt from overtime pay based on their job duties, salary, and other factors to ensure that eligible employees receive proper compensation for overtime labor.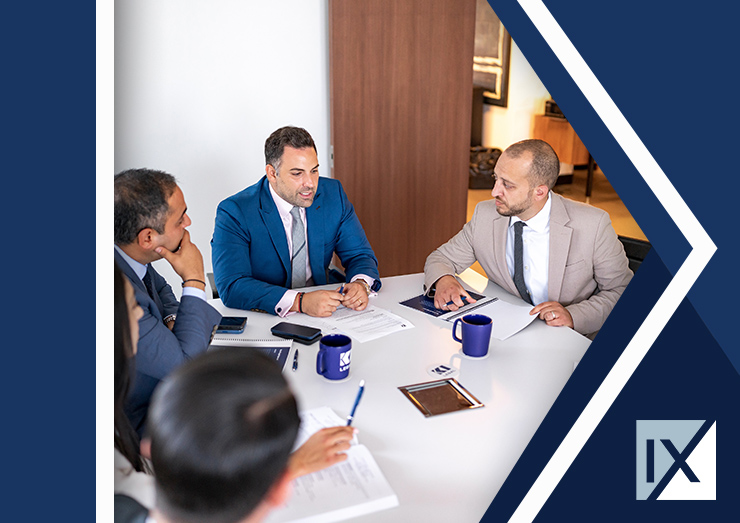 Five-Star CLIENT REVIEWS
We Prioritize Our Clients' Experience, and It Shows
"Amazing Law Firm"

Amazing law firm... fantastic at many facets of law. Highly recommend - great experience working with this highly efficient and expert team!

- Former Client

"Treated With Respect"

Ralph has an exceptional knowledge of the law and an extremely high moral compass. He hates injustice and will pour his heart and soul into representing you and protecting your rights.

- Former Client

"He Leaves It All on the Table"

Michael works hard and leaves it all on the table for his clients. I would recommend him for anyone seeking a lawyer that is 110 percent on their side.

- George M.

"He's Perfected His Craft"

I have seen Michael dedicate all his time, energy and effort into perfecting his craft. It has, without a doubt, developed him into the professional that he is today.

- Oscar C.

"Fantastic Attorney"

Our lawyer was professional, knowledgeable and reliable through the process. I would recommend him to anyone.

- John N.

"KI Legal - the Best Decision"

Having Michael as my attorney was definitely the best decision I made. He fought hard for our case and remained patient. I never felt left out throughout the case and I was always informed of next steps.

- Nayel S.

"Great Advocates"

Michael and his firm are extremely thorough and work tirelessly to produce a good result. He is very knowledgeable, experienced, and dependable, and is furthermore an excellent advocate for his clients, no matter the issue presented.

- Courtney S.

"A Great Experience"

Michael was a great attorney! He was sensible about what we needed and was able to get it done. A great professional through and through!

- Isaac F.
Wage & Hour Attorneys
Uniquely Experienced Legal Advocates Ready to Help You
Read more about the attorneys that handle Wage & Hour Law.