Debtors Contact Our Experienced Attorneys Today to Get Started
Bankruptcy Lawyers for Debtors in Manhattan
At KI Legal, we're sympathetic to the financial hardships and stress that can accompany mounting debts. In today's economy, it isn't uncommon for New Yorkers to experience debt-related challenges at some point in life, often through no fault of their own. That's why our knowledgeable bankruptcy attorneys are here to help.
Our firm is proud to provide compassionate and effective representation tailored to each client's specific needs, empowering them to resolve financial burdens and liberate themselves to move forward in life. With an in-depth understanding of New York bankruptcy laws, you can count on our accomplished lawyers to safeguard your interests and restore your agency.
Call (646) 766-8308 to request a free consultation with our qualified attorneys.
How Can Bankruptcy Law Affect Debtors in NYC?
In New York, bankruptcy laws can affect debtors in various ways. There are several types of bankruptcy filings available to individuals.
Chapter 7: Liquidation
This type of bankruptcy involves the appointment of a trustee who sells the debtor's non-exempt assets to pay off their debts. New York's bankruptcy exemptions protect certain assets, such as a primary residence or a car, allowing debtors to keep them while still eliminating unsecured debts.
Chapter 13: Individual Debt Adjustment
This refers to a form of bankruptcy wherein debtors can suggest a payment plan to settle their debts within three to five years. If the court approves the plan, it may entail lower payments or longer terms. After completing the repayment plan, any remaining unsecured debts can be discharged.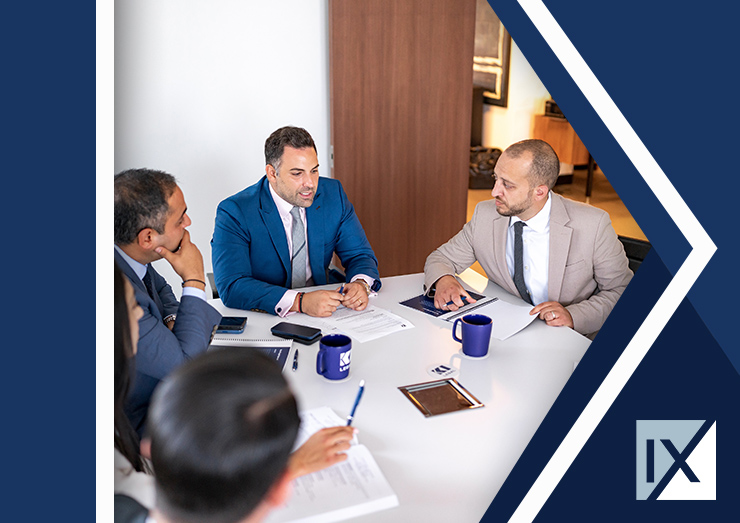 CLIENT REVIEWS
We Prioritize Our Clients, and It Shows
"Amazing Law Firm"

Amazing law firm... fantastic at many facets of law. Highly recommend - great experience working with this highly efficient and expert team!

- Former Client

"Treated With Respect"

Ralph has an exceptional knowledge of the law and an extremely high moral compass. He hates injustice and will pour his heart and soul into representing you and protecting your rights.

- Former Client

"He Leaves It All on the Table"

Michael works hard and leaves it all on the table for his clients. I would recommend him for anyone seeking a lawyer that is 110 percent on their side.

- George M.

"He's Perfected His Craft"

I have seen Michael dedicate all his time, energy and effort into perfecting his craft. It has, without a doubt, developed him into the professional that he is today.

- Oscar C.

"Fantastic Attorney"

Our lawyer was professional, knowledgeable and reliable through the process. I would recommend him to anyone.

- John N.

"KI Legal - the Best Decision"

Having Michael as my attorney was definitely the best decision I made. He fought hard for our case and remained patient. I never felt left out throughout the case and I was always informed of next steps.

- Nayel S.

"Great Advocates"

Michael and his firm are extremely thorough and work tirelessly to produce a good result. He is very knowledgeable, experienced, and dependable, and is furthermore an excellent advocate for his clients, no matter the issue presented.

- Courtney S.

"A Great Experience"

Michael was a great attorney! He was sensible about what we needed and was able to get it done. A great professional through and through!

- Isaac F.
Debtor Representation in Bankruptcy
Uniquely Experienced Legal Advocates Ready to Help You
Read more about the attorneys that handle Debtors.