New York City Personal Injury Attorneys
Our team at KI Legal is committed to helping accident victims and their families recover the compensation they need and deserve. If you or a loved one has been injured in an accident, you shouldn't have to worry about how you will get by. At KI Legal, we believe that accident victims shouldn't have to suffer financially because someone else's negligence.
If you or a loved one has been injured in an accident, learn more about your legal rights and how we can help you by contacting KI Legal at (646) 766-8308 and scheduling a consultation today.
How We Can Help You
Our New York City injury attorneys help clients get the fair compensation they are owed after suffering a wide range of injuries, including:
Roadway accidents— When a driver is negligent and causes an accident, victims can suffer a wide range of injuries, including traumatic brain injury, neck and back injury, spinal cord injury, and more.
Premises liability accidents— When property owners or managers fail to maintain safe premises, they can be held liable for accidents that occur. Examples of premises liability accidents include slip and fall accidents, amusement park accidents, and swimming pool accidents.
Defective products— When defective products cause injuries, victims can be entitled to compensation. Examples of defective products include defective tires, defective appliances, defective medications, and more.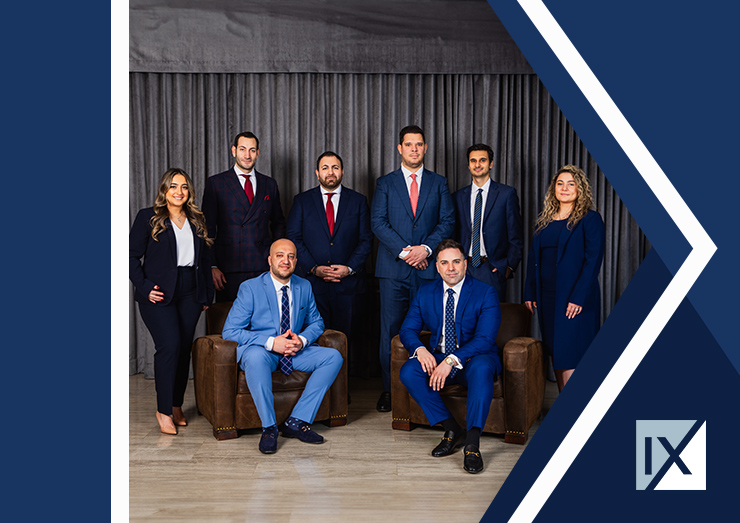 Hear From Our Happy Clients Reviews & Testimonials

"Amazing Law Firm"

Amazing law firm... fantastic at many facets of law. Highly recommend - great experience working with this highly efficient and expert team!

- Former Client

"Treated With Respect"

Ralph has an exceptional knowledge of the law and an extremely high moral compass. He hates injustice and will pour his heart and soul into representing you and protecting your rights.

- Former Client

"He Leaves It All on the Table"

Michael works hard and leaves it all on the table for his clients. I would recommend him for anyone seeking a lawyer that is 110 percent on their side.

- George M.

"He's Perfected His Craft"

I have seen Michael dedicate all his time, energy and effort into perfecting his craft. It has, without a doubt, developed him into the professional that he is today.

- Oscar C.

"Fantastic Attorney"

Our lawyer was professional, knowledgeable and reliable through the process. I would recommend him to anyone.

- John N.

"KI Legal - the Best Decision"

Having Michael as my attorney was definitely the best decision I made. He fought hard for our case and remained patient. I never felt left out throughout the case and I was always informed of next steps.

- Nayel S.

"Great Advocates"

Michael and his firm are extremely thorough and work tirelessly to produce a good result. He is very knowledgeable, experienced, and dependable, and is furthermore an excellent advocate for his clients, no matter the issue presented.

- Courtney S.

"A Great Experience"

Michael was a great attorney! He was sensible about what we needed and was able to get it done. A great professional through and through!

- Isaac F.
Personal Injury FAQ
Frequently Asked Questions
Can't find the answer you need? Give us a call at 646-766-8308 today!
What Is a Premises Liability Accident?

A premises liability accident occurs when a property owner or manager fails to maintain safe premises and causes an injury to a visitor or guest. Premises liability accidents can occur on commercial properties, such as shopping malls and grocery stores, as well as residential properties, such as apartment buildings, nursing homes, and private homes.

Premises liability accidents often result from slip and fall accidents, but they can also be caused by defective products, amusement park accidents, swimming pool accidents, and more.

What Is a Negligent Act?

In New York, a negligent act is defined as "an act or omission to act by a person who has a duty to another person which is breached, and which breach is the proximate cause of an injury to the other person."

In other words, a negligent act occurs when someone fails to fulfill a duty they owe to another person, and this breach of duty is the proximate cause of an injury to the other person.

What Is a Personal Injury?

A personal injury is defined as "an injury that is not to the body itself, but to the mind, body, or estate." Personal injuries can be caused by negligence, intentional acts, defective products, and more.