Business Owner Disputes Contact Our Experienced Attorneys Today to Get Started
Manhattan Business Dispute Attorney
Experienced Litigators Serving NYC Business Owners
Business disputes are an inevitable part of making a living. It isn't uncommon for well-meaning employers throughout Manhattan to face legal troubles from time to time. While business lawsuits can have dire repercussions for NYC companies, seeking swift representation from a qualified business lawyer can help hardworking professionals avoid potential pitfalls in court.
At KI Legal, our experienced litigators have the legal knowledge and skillset to defend the livelihood and reputation of your business. When you choose to work with our seasoned business dispute attorneys, we'll advocate fearlessly on your behalf without losing sight of your unique needs, allowing us to make your personal goals our own. Reach out to our firm to learn how we can provide the comprehensive, top-tier legal services that business owners deserve.
Business disputes can lead to disastrous financial consequences. Call (646) 766-8308 to schedule a free consultation with a qualified business dispute attorney in Manhattan.
Hiring an Experienced Manhattan Business Dispute Lawyer
In New York, business disputes can be frequent and exceedingly complex. Having an experienced business dispute attorney to safeguard your financial security is nonnegotiable for businesses, a bustling business environment in the state of New York.
Securing strong representation from a qualified legal advocate can mean the difference between preserving your financial security and losing everything you've worked long and hard to build. Many of our accomplished litigators at KI Legal have unique insights to assess the uniqueness of your case and determine the best legal route to take.
Our firm has a longstanding track record of providing comprehensive legal services and high-end representation for business owners.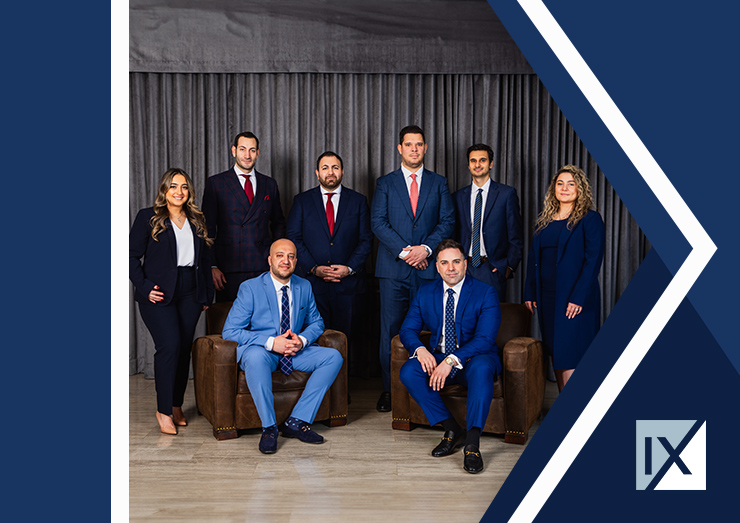 CLIENT REVIEWS
We Prioritize Our Clients, and It Shows
"Amazing Law Firm"

Amazing law firm... fantastic at many facets of law. Highly recommend - great experience working with this highly efficient and expert team!

- Former Client

"Treated With Respect"

Ralph has an exceptional knowledge of the law and an extremely high moral compass. He hates injustice and will pour his heart and soul into representing you and protecting your rights.

- Former Client

"He Leaves It All on the Table"

Michael works hard and leaves it all on the table for his clients. I would recommend him for anyone seeking a lawyer that is 110 percent on their side.

- George M.

"He's Perfected His Craft"

I have seen Michael dedicate all his time, energy and effort into perfecting his craft. It has, without a doubt, developed him into the professional that he is today.

- Oscar C.

"Fantastic Attorney"

Our lawyer was professional, knowledgeable and reliable through the process. I would recommend him to anyone.

- John N.

"KI Legal - the Best Decision"

Having Michael as my attorney was definitely the best decision I made. He fought hard for our case and remained patient. I never felt left out throughout the case and I was always informed of next steps.

- Nayel S.

"Great Advocates"

Michael and his firm are extremely thorough and work tirelessly to produce a good result. He is very knowledgeable, experienced, and dependable, and is furthermore an excellent advocate for his clients, no matter the issue presented.

- Courtney S.

"A Great Experience"

Michael was a great attorney! He was sensible about what we needed and was able to get it done. A great professional through and through!

- Isaac F.
Business Owner Disputes Attorneys
Uniquely Experienced Legal Advocates Ready to Help You
Read more about the attorneys that handle Business Owner Disputes.