Family Immigration Contact Our Experienced Attorneys Today to Get Started
Immigration Attorneys for Families
Family Immigration Services for All
KI Legal's family immigration practice is ready and able to represent you and your family members in obtaining legal residence in the United States. Individuals may find themselves in need of an immigration attorney for a multitude of reasons, especially in today's diverse and interconnected world.
Filing an immigration application for a loved one can be stressful. Navigating the complex web of immigration laws, visa applications, and legal processes can be overwhelming and fraught with potential pitfalls. Here at KI Legal, we understand the significance of these matters in individuals' lives, and we're here to provide expert guidance and support. Our team of experienced immigration attorneys is dedicated to helping individuals achieve their immigration goals, whether it's reuniting with family members, pursuing educational opportunities, or establishing a new life in a different country. Whether you are a U.S. Citizen married to a foreign national or the child or parent of a U.S. Citizen, we can help you or your loved ones obtain legal status in the United States by offering personalized advice and strategic solutions tailored to each individual's unique circumstances. From preparing thorough applications to representing clients in immigration proceedings, our goal is to ensure a smooth and successful immigration journey.
Sample List of Documents for a Family Petition
Filing for a family petition involves a series of meticulous steps to ensure a smooth and successful process.
Firstly, you must gather all necessary documents, including immigration forms, checks for filing fees, passport-style photos for both the petitioner and the foreign relative, and proof of the petitioner's US citizenship or permanent residence status.
Below is a sample list of documents for a family petition:
Immigration Forms
Checks for filing fees
Passport-style photo for Petitioner
Passport-style photo for the foreign relative
Proof of US Citizenship or Permanent Residence of Petitioner
Copy of the foreign relative's passport
Proof of the qualifying relationship
Evidence of bona fide relationship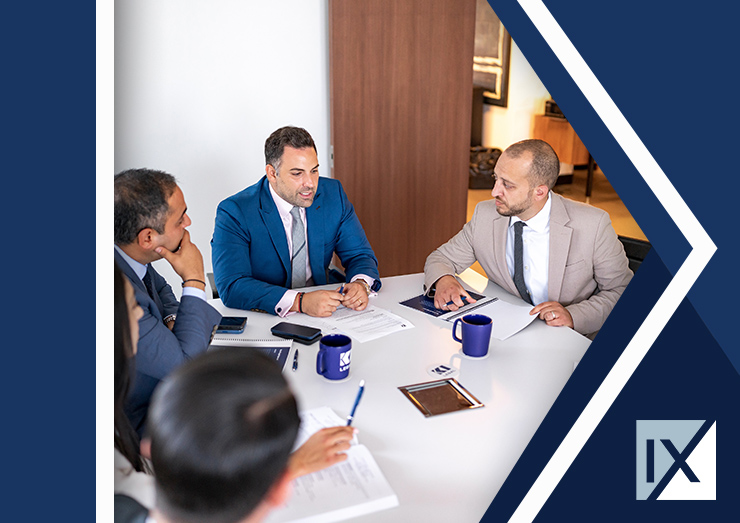 CLIENT REVIEWS
We Prioritize Our Clients, and It Shows
"Amazing Law Firm"

Amazing law firm... fantastic at many facets of law. Highly recommend - great experience working with this highly efficient and expert team!

- Former Client

"Treated With Respect"

Ralph has an exceptional knowledge of the law and an extremely high moral compass. He hates injustice and will pour his heart and soul into representing you and protecting your rights.

- Former Client

"He Leaves It All on the Table"

Michael works hard and leaves it all on the table for his clients. I would recommend him for anyone seeking a lawyer that is 110 percent on their side.

- George M.

"He's Perfected His Craft"

I have seen Michael dedicate all his time, energy and effort into perfecting his craft. It has, without a doubt, developed him into the professional that he is today.

- Oscar C.

"Fantastic Attorney"

Our lawyer was professional, knowledgeable and reliable through the process. I would recommend him to anyone.

- John N.

"KI Legal - the Best Decision"

Having Michael as my attorney was definitely the best decision I made. He fought hard for our case and remained patient. I never felt left out throughout the case and I was always informed of next steps.

- Nayel S.

"Great Advocates"

Michael and his firm are extremely thorough and work tirelessly to produce a good result. He is very knowledgeable, experienced, and dependable, and is furthermore an excellent advocate for his clients, no matter the issue presented.

- Courtney S.

"A Great Experience"

Michael was a great attorney! He was sensible about what we needed and was able to get it done. A great professional through and through!

- Isaac F.
Immigration Attorneys
Uniquely Experienced Legal Advocates Ready to Help You
Read more about the attorneys that handle Family Immigration.