Acquisition & Sales Contact Our Experienced Attorneys Today to Get Started
Manhattan Real Estate Acquisition & Sales Lawyer
Tailored Solutions & Personalized Attention
In the fast-paced world of real estate, where systems are constantly changing, having a reliable legal partner by your side can make all the difference. At KI Legal, we understand the intricacies of this dynamic landscape and provide knowledgeable guidance to navigate the complex world of real estate acquisition and sales.
Our commercial real estate sales attorneys in Manhattan have decades of experience working in various areas of the industry, which positively informs their legal representation.
As a result, we are prepared to handle a wide range of commercial real estate sales and acquisition matters, including:
Acquisition and disposition
Commercial leasing and ground leases
Construction and zoning
Environmental regulations
Financing and loan negotiations
Covenants and restrictions
Entity formation for real estate projects
Single-family rentals
Multi-family developments
Joint venture transactions
Contact us online or via phone at (646) 766-8308 today to learn more about how we can help you with your commercial real estate sales and acquisition needs.
We Are Available to Our Clients 24/7
At KI Legal, it is not just about providing legal services; it is about forging lasting partnerships built on a foundation of shared values and mutual respect. We pride ourselves on fostering strong relationships with our clients, prioritizing trust, transparency, and open communication above all else.
We recognize that every client's needs and circumstances are unique. That's why we offer tailored solutions designed to meet your specific requirements, ensuring that you receive the personalized attention and customized strategies you deserve. Our Manhattan commercial real estate acquisition lawyers work tirelessly to stay ahead of the curve, anticipating potential obstacles and devising innovative solutions to overcome them.
To discuss your specific needs with a member of our team, call (646) 766-8308 to schedule a free initial consultation.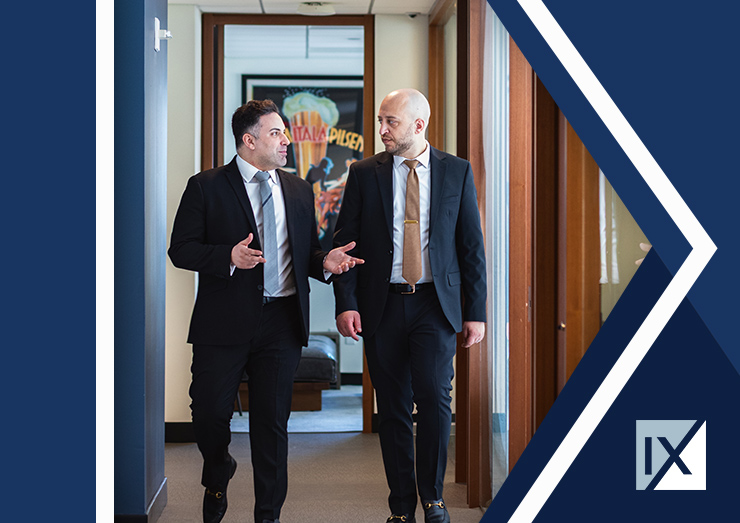 CLIENT REVIEWS
We Prioritize Our Clients, and It Shows
"Amazing Law Firm"

Amazing law firm... fantastic at many facets of law. Highly recommend - great experience working with this highly efficient and expert team!

- Former Client

"Treated With Respect"

Ralph has an exceptional knowledge of the law and an extremely high moral compass. He hates injustice and will pour his heart and soul into representing you and protecting your rights.

- Former Client

"He Leaves It All on the Table"

Michael works hard and leaves it all on the table for his clients. I would recommend him for anyone seeking a lawyer that is 110 percent on their side.

- George M.

"He's Perfected His Craft"

I have seen Michael dedicate all his time, energy and effort into perfecting his craft. It has, without a doubt, developed him into the professional that he is today.

- Oscar C.

"Fantastic Attorney"

Our lawyer was professional, knowledgeable and reliable through the process. I would recommend him to anyone.

- John N.

"KI Legal - the Best Decision"

Having Michael as my attorney was definitely the best decision I made. He fought hard for our case and remained patient. I never felt left out throughout the case and I was always informed of next steps.

- Nayel S.

"Great Advocates"

Michael and his firm are extremely thorough and work tirelessly to produce a good result. He is very knowledgeable, experienced, and dependable, and is furthermore an excellent advocate for his clients, no matter the issue presented.

- Courtney S.

"A Great Experience"

Michael was a great attorney! He was sensible about what we needed and was able to get it done. A great professional through and through!

- Isaac F.
Commercial Real Estate Attorneys
Uniquely Experienced Legal Advocates Ready to Help You
Read more about the attorneys that handle Acquisition & Sales .