Development & Finance Contact Our Experienced Attorneys Today to Get Started
Manhattan Real Estate Development & Finance Lawyer
Results-Driven, Client-Centered Legal Counsel
At KI Legal, we understand that the world of real estate development and finance is complex, ever-changing, and brimming with opportunity. With years of experience and a deep understanding of the industry, our real estate finance attorneys in Manhattan are dedicated to helping our clients navigate this landscape with confidence and ease. We offer comprehensive legal solutions, financial planning, market analysis, and more, all tailored to meet the unique needs of each client.
Our skill lies in our ability to provide innovative and strategic legal counsel in all aspects of real estate development and finance. We have extensive experience in handling matters related to land use, zoning, construction, acquisitions, dispositions, financing, leasing, and more. Our team is well-versed in the nuances of the industry and stays up to date with the latest trends and regulations, enabling us to deliver innovative advice and support for our clients.
Learn more about how we can help you. Call (646) 766-8308 and schedule a free initial consultation today. Se habla español.
Why You Should Retain Our Services
The real estate industry is highly regulated and involves numerous legal complexities.
Our real estate development and finance attorneys can play an essential role in helping our clients navigate these complexities by:
Work with Our Real Estate Development and Finance
Attorneys

At KI Legal, we take a client-centered, goal-oriented approach to our cases. This approach revolves around prioritizing the needs and desires of the client, understanding their unique situation and challenges, and crafting legal strategies that align with their best interests.

In tailoring our counsel and prioritizing our clients' needs, we can better develop not only our case strategy but also our client relationships. When you retain our services, you can trust our attorneys to take the time to understand your objectives and situations and to develop strategies with your best interest in mind.

You can also trust our strong knowledge and experience in real estate law, as our attorneys are well-versed in zoning regulations, land use policies, and finance law. We are also known for our: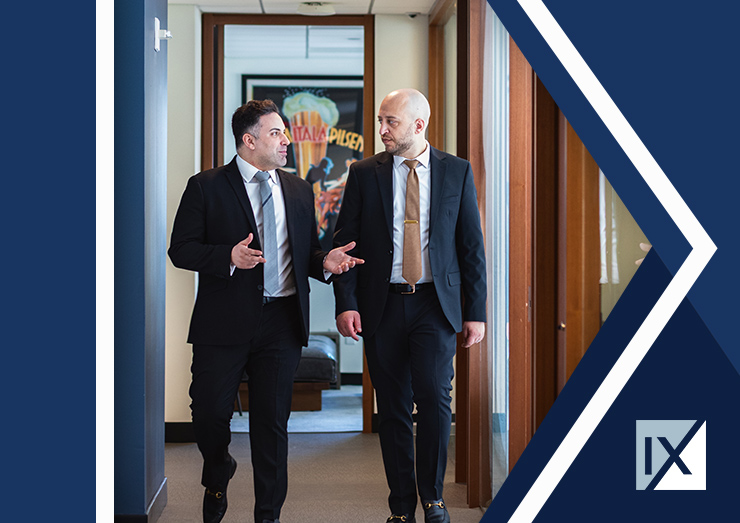 CLIENT REVIEWS
We Prioritize Our Clients, and It Shows
"Amazing Law Firm"

Amazing law firm... fantastic at many facets of law. Highly recommend - great experience working with this highly efficient and expert team!

- Former Client

"Treated With Respect"

Ralph has an exceptional knowledge of the law and an extremely high moral compass. He hates injustice and will pour his heart and soul into representing you and protecting your rights.

- Former Client

"He Leaves It All on the Table"

Michael works hard and leaves it all on the table for his clients. I would recommend him for anyone seeking a lawyer that is 110 percent on their side.

- George M.

"He's Perfected His Craft"

I have seen Michael dedicate all his time, energy and effort into perfecting his craft. It has, without a doubt, developed him into the professional that he is today.

- Oscar C.

"Fantastic Attorney"

Our lawyer was professional, knowledgeable and reliable through the process. I would recommend him to anyone.

- John N.

"KI Legal - the Best Decision"

Having Michael as my attorney was definitely the best decision I made. He fought hard for our case and remained patient. I never felt left out throughout the case and I was always informed of next steps.

- Nayel S.

"Great Advocates"

Michael and his firm are extremely thorough and work tirelessly to produce a good result. He is very knowledgeable, experienced, and dependable, and is furthermore an excellent advocate for his clients, no matter the issue presented.

- Courtney S.

"A Great Experience"

Michael was a great attorney! He was sensible about what we needed and was able to get it done. A great professional through and through!

- Isaac F.
Commercial Real Estate Attorneys
Uniquely Experienced Legal Advocates Ready to Help You
Read more about the attorneys that handle Development & Finance .