Leases Contact Our Experienced Attorneys Today to Get Started
Manhattan Commercial Lease Lawyer
Here to Help You When You Need Us
At KI Legal, we understand the importance of having a well-crafted and legally sound lease agreement. Whether you are a landlord or tenant, our experienced firm can help you navigate the complexities of rental agreements and ensure that your rights are protected.
Our team of experienced commercial lease agreement attorneys in Manhattan provides comprehensive legal services to both landlords and tenants in New York. We can help you draft, review, and negotiate lease agreements and advise on any potential disputes that may arise. We also provide advice and representation on a wide range of lease-related issues, including landlord-tenant disputes, rent increases, and evictions.
Call (646) 766-8308 today to retain our services.
Can a Landlord Lock Out a Commercial Tenant in New York?
In New York, a commercial landlord has the legal right to evict a commercial tenant under certain circumstances, such as non-payment of rent or a breach of the lease agreement. The eviction process for commercial tenants differs from residential evictions and is governed by the New York Real Property Actions and Proceedings Law (RPAPL).
To initiate an eviction, the landlord must first serve the tenant with a written notice specifying the grounds for eviction, such as a rent demand or a notice to cure. If the tenant fails to remedy the situation within the specified time frame, the landlord can commence a summary proceeding in court, seeking a judgment of possession and a warrant of eviction.
It is important to note that commercial landlords cannot engage in "self-help" measures, such as changing the locks or forcibly removing the tenant, as these actions are illegal. Instead, the eviction must be carried out by a licensed city marshal or sheriff after obtaining a court order.
Consult with Our Manhattan Commercial Lease Lawyers
KI Legal provides our commercial lease clients with high-quality representation.
We can help you draft leases, negotiate with landlords, and we can review your lease agreement regarding:
Terms: We can review the agreement to ensure the terms are in your best interest.
Rent payments: We can review the frequency and number of payments owed and can negotiate a better payment structure that suits your needs.
Parties and premises: We can review the documents to ensure the location and the parties involved are correctly listed.
Expenses: We can review the agreement to ensure the terms concerning pro-rate increases, property maintenance, and other provisions are fair to you.
Responsibilities and restrictions: We can negotiate your tenant-related restrictions and responsibilities during the drafting stage. If you are already involved in a lease agreement, we can discuss what your responsibilities and restrictions are as legally outlined.
Learn more about how our firm can help you by scheduling a free initial consultation. Call (646) 766-8308 today.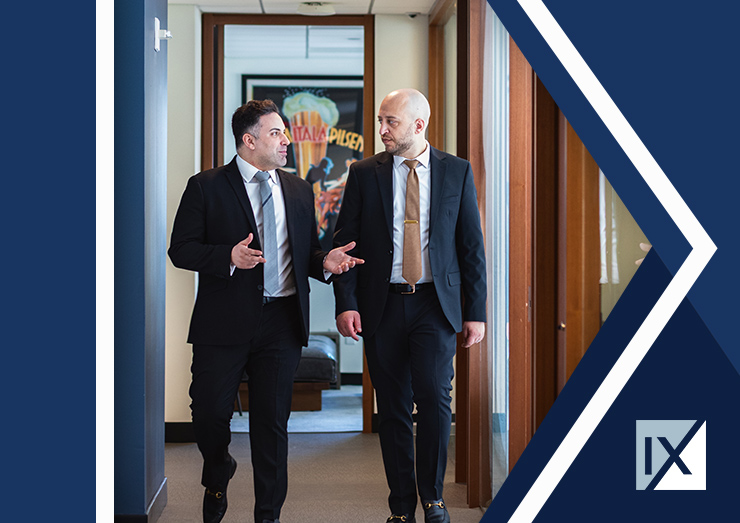 CLIENT REVIEWS
We Prioritize Our Clients, and It Shows
"Amazing Law Firm"

Amazing law firm... fantastic at many facets of law. Highly recommend - great experience working with this highly efficient and expert team!

- Former Client

"Treated With Respect"

Ralph has an exceptional knowledge of the law and an extremely high moral compass. He hates injustice and will pour his heart and soul into representing you and protecting your rights.

- Former Client

"He Leaves It All on the Table"

Michael works hard and leaves it all on the table for his clients. I would recommend him for anyone seeking a lawyer that is 110 percent on their side.

- George M.

"He's Perfected His Craft"

I have seen Michael dedicate all his time, energy and effort into perfecting his craft. It has, without a doubt, developed him into the professional that he is today.

- Oscar C.

"Fantastic Attorney"

Our lawyer was professional, knowledgeable and reliable through the process. I would recommend him to anyone.

- John N.

"KI Legal - the Best Decision"

Having Michael as my attorney was definitely the best decision I made. He fought hard for our case and remained patient. I never felt left out throughout the case and I was always informed of next steps.

- Nayel S.

"Great Advocates"

Michael and his firm are extremely thorough and work tirelessly to produce a good result. He is very knowledgeable, experienced, and dependable, and is furthermore an excellent advocate for his clients, no matter the issue presented.

- Courtney S.

"A Great Experience"

Michael was a great attorney! He was sensible about what we needed and was able to get it done. A great professional through and through!

- Isaac F.
Commercial Real Estate Attorneys
Uniquely Experienced Legal Advocates Ready to Help You
Read more about the attorneys that handle Leases .