Joint Ventures Contact Our Experienced Attorneys Today to Get Started
Manhattan Real Estate Joint Venture Attorney
Helping Tailor Effect Agreements for Partnerships
In today's competitive business environment, joint ventures, mergers, and acquisitions have become essential strategies for growth and expansion. However, navigating the complex legal landscape of these transactions can be challenging without the right skill set. That's where KI Legal comes in.
Whether you are forming a joint venture, negotiating a joint venture agreement, or dealing with the dissolution of a joint venture, our experienced joint venture lawyers can provide the legal advice and representation you need. At KI Legal, our joint venture attorneys have extensive experience in all aspects of joint venture law.
We understand the complexities of joint ventures, and we are here to provide you with the legal advice and representation you need to ensure the success of your venture. We will work with you to develop a strategy for your joint venture that meets your legal and business needs.
Learn how our joint venture attorneys in Manhattan can help you by calling (646) 766-8308 to schedule an initial consultation.
What Is a Joint Venture Under New York Law?
In a joint venture, two (or more) businesses agree to operate as one enterprise, and with this agreement, the parties enter a contractual and fiduciary relationship. In New York, a joint venture is only enforceable if the parties share in the financial gains and losses.
What to Consider with a Joint Venture
When considering a joint venture, merger, or acquisition, companies should keep the following principles in mind:
Clear objectives: Establishing clear objectives for collaboration is crucial to ensure that all parties are on the same page and working towards the same goals.
Open communication: Maintaining open lines of communication helps facilitate trust and understanding between partners, increasing the likelihood of a successful partnership.
Flexibility: Being willing to adapt and make compromises when necessary is key to achieving a mutually beneficial agreement.
What to Include in a Joint Venture Agreement
When drafting a joint venture, you should also consider including terms and clauses concerning: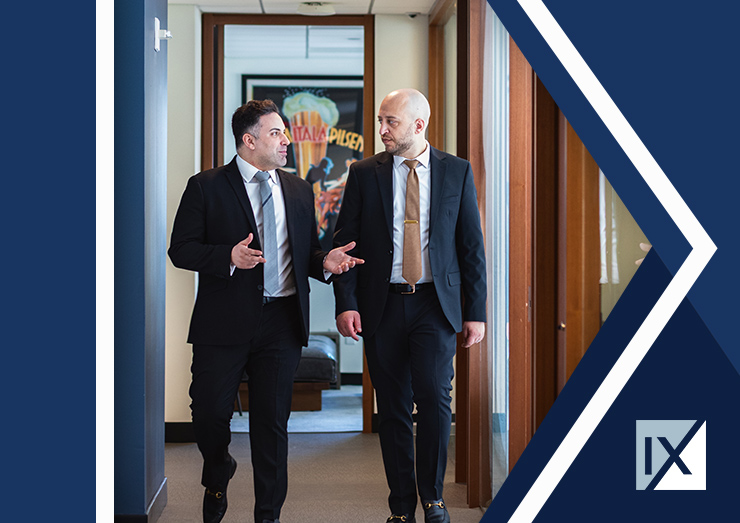 CLIENT REVIEWS
We Prioritize Our Clients, and It Shows
"Amazing Law Firm"

Amazing law firm... fantastic at many facets of law. Highly recommend - great experience working with this highly efficient and expert team!

- Former Client

"Treated With Respect"

Ralph has an exceptional knowledge of the law and an extremely high moral compass. He hates injustice and will pour his heart and soul into representing you and protecting your rights.

- Former Client

"He Leaves It All on the Table"

Michael works hard and leaves it all on the table for his clients. I would recommend him for anyone seeking a lawyer that is 110 percent on their side.

- George M.

"He's Perfected His Craft"

I have seen Michael dedicate all his time, energy and effort into perfecting his craft. It has, without a doubt, developed him into the professional that he is today.

- Oscar C.

"Fantastic Attorney"

Our lawyer was professional, knowledgeable and reliable through the process. I would recommend him to anyone.

- John N.

"KI Legal - the Best Decision"

Having Michael as my attorney was definitely the best decision I made. He fought hard for our case and remained patient. I never felt left out throughout the case and I was always informed of next steps.

- Nayel S.

"Great Advocates"

Michael and his firm are extremely thorough and work tirelessly to produce a good result. He is very knowledgeable, experienced, and dependable, and is furthermore an excellent advocate for his clients, no matter the issue presented.

- Courtney S.

"A Great Experience"

Michael was a great attorney! He was sensible about what we needed and was able to get it done. A great professional through and through!

- Isaac F.
Commercial Real Estate Attorneys
Uniquely Experienced Legal Advocates Ready to Help You
Read more about the attorneys that handle Joint Ventures.