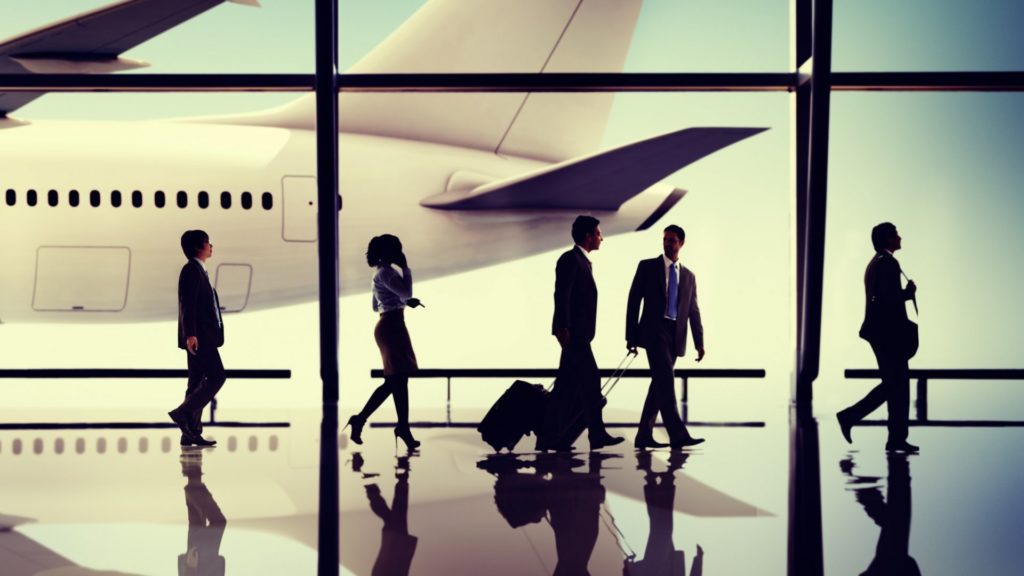 Airlines, hotels, and food and beverage establishments have been patiently awaiting the return of business travel – which constitutes one of the most lucrative aspects of their business – since the start of the pandemic. The reality, however, is that their wait is only getting longer and longer. The reasons: the Delta variant is raging on, travel restrictions are getting stricter, and employees aren't back to in-person work yet. 

Several data points support this trend. According to Delta Air Lines Inc. CEO Ed Bastian, corporate travel returned to only 40% of pre-pandemic levels this summer and will not reach its September target of 60%. A survey by Morning Consult for the American Hotel & Lodging Association found that 60% of the 400 business travelers who responded will be postponing their trips. A U.S. Census Bureau survey conducted last month similarly found that 33% of small-business owners expect to have business travel expenses in the next 6 months, which is down from more than 37% about a month earlier. The Transportation Security Administration reported that only 1.35 million people passed through U.S. airports, which is the lowest since May. Airlines have reported extensive cancellations, amidst a general slowdown, of bookings. And, lastly, travel restrictions have been reimposed across the world; not only has the CDC urged Americans to forgo unnecessary travel, but also the EU has limited nonessential travel from the U.S. as well. 

Aside from the various trends and restrictions at play, the general sentiment observed in companies across the board is that travel is simply not needed at the moment – not only because it is nonessential but also because it isn't the best option anymore. According to  KPMG U.S. Chief Executive and Chair Paul Knopp, "we use Microsoft Teams, where I say I can be on three continents in one day." The same sentiment is shared by the CEO and president of TriNet Group Inc. Burton M. Goldfield, who has made business travel strictly optional on the basis that "before [employees] even begin to make that decision, it needs to be a business-critical meeting." Dell Technologies also uses this logic; in a memo addressed to all staff last month, the company stated that all domestic travel must be deemed both critical to the company's business and customers and receive approval from an employee's manager and vice president. From a birds-eye view, the entire business travel industry is pumping the brakes. According to Brandon Strauss, the president of corporate travel bookings data company CapTrav, "about 21% of travel managers surveyed by the Global Business Travel Association said their companies had introduced new travel restrictions in response to new variants, and another 25% said they were considering it." 

What remains up in the air is how long this trend will continue or, worse, if it will become permanent. According to Delta CEO Ed Bastian, "[business travel] will be different, no question about it, but there's no evidence that it's going to disappear in any material way." 

Founded by attorneys Andreas Koutsoudakis and Michael Iakovou, KI Legal focuses on guiding companies and businesses throughout the entire legal spectrum as it relates to their business including day-to-day operations and compliance, litigation and transactional matters.

Connect with Andreas Koutsoudakis on LinkedIn.

Connect with Michael Iakovou on LinkedIn.


This information is the most up to date news available as of the date posted. Please be advised that any information posted on the KI Legal Blog or Social Channels is being supplied for informational purposes only and is subject to change at any time. For more information, and clarity surrounding your individual organization or current situation, contact a member of the KI Legal team, or fill out a new client intake form.

The post Business Travel Rebound Delayed Due to Variant appeared first on KI Legal.