By Matthew Zwiren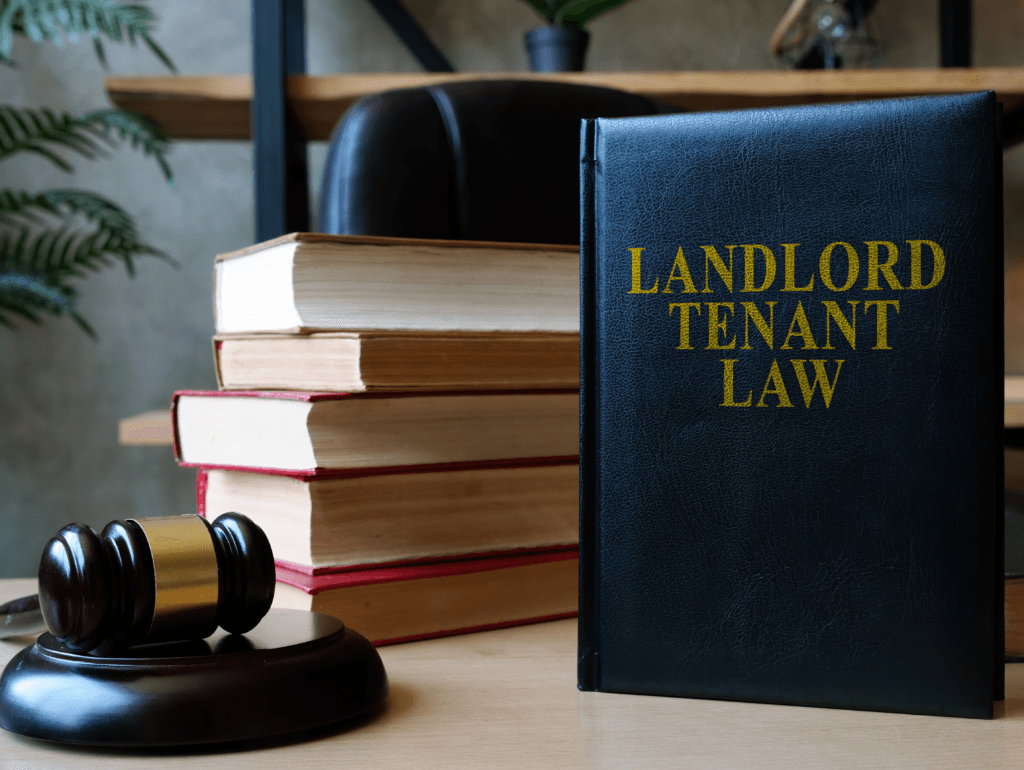 In New York State, summary proceedings to recover commercial leased premises are provided under Article 7 of the Real Property Actions and Proceedings Law. Specifically, sections 711 and 713 of the Real Property Actions and Proceedings Law provide various circumstances under which a landlord may bring a summary proceeding to obtain possession. One of the main distinctions between the type of summary proceedings that may be brought is the existence of a landlord-tenant relationship between the parties.
If a Landlord-Tenant Relationship Exists…
If a landlord tenant relationship exists between the two parties, then a landlord may bring a summary proceeding to recover possession under several circumstances, the most common of which are the following:
(i) The first circumstance occurs after the tenant remains in possession of the premises after the lease has expired or been terminated. This situation is called a holdover tenancy because the tenant "holds over" in the premises after its authority to possess the premises has expired or terminated.
(ii) The second circumstance occurs when the tenant has failed to pay rent for the leased premises for a certain period of time, and such failure is considered a default under the applicable lease.
Other circumstances under which a summary proceeding may be maintained include:
when the property is being used for illegal activities,
when a tenant under lease with a term of 3 years or less is declared insolvent or bankrupt, or
when the tenant has disabled certain smoke or fire detectors.
If No Landlord-Tenant Relationship Exists…
If no landlord-tenant relationship exists between the parties, an owner of real property may still commence a summary proceeding against another party occupying such space, however, the legal requirements for commencing such an action change.
In such a situation, the owner must serve a 10-day notice to quit the premises to the occupying party. Additionally, such a summary proceeding may be maintained under specific situations, such as the following:
after an execution sale of the property to satisfy a judgment against the respondent (occupant) and title has been perfected;
under a crop-sharing agreement if the time fixed for occupancy has expired;
after the respondent to the proceeding intruded or squatted in the property either without permission or after permission was revoked;
after the property was sold for unpaid taxes, a tax deed was executed and delivered to purchaser, and the time for redemption by the seller or occupant expired;
after a foreclosure sale; and
after a license to occupy the property has been revoked or the licensor is no longer entitled to possession.
There are two specific situations where a 10-day notice to quit is not required to be served prior to commencing a summary proceeding.
(i) The first of those situations is when the possession of the property was provided as part of a person's employment – such as to a resident superintendent of a multifamily apartment building – and that person's employment has been terminated.
(ii) The second situation is when someone has entered into possession through unlawful means or the use of force, and such person was not in quiet possession for 3 years prior to the unlawful possession.
In each of the above-noted situations, the landlord or lessor is the party who may bring suit. If you are the owner, landlord, or lessor of commercial property in New York State and need to commence a summary proceeding against a tenant or occupant, please contact KI Legal's knowledgeable real estate attorneys today for assistance in regaining possession of your property.
---
[1] New York State Housing Stability and Tenant Protection Act; New York State Real Property Actions and Proceedings Law sec. 711(2).
---
*ATTORNEY ADVERTISING*

*PRIOR RESULTS DO NOT GUARANTEE A SIMILAR OUTCOME*

This information is the most up to date news available as of the date posted. Please be advised that any information posted on the KI Legal Blog or Social Channels is being supplied for informational purposes only and is subject to change at any time. For more information, and clarity surrounding your individual organization or current situation, contact a member of the KI Legal team.  

 _____________________________________________________________________________________________ 

KI Legal focuses on guiding companies and businesses throughout the entire legal spectrum. KI Legal's services generally fall under three broad-based practice group areas: Transactions, Litigation and General Counsel. Its extensive client base is primarily made up of real estate developers, managers, owners and operators, lending institutions, restaurant and hospitality groups, construction companies, investment funds, and asset management firms. KI Legal's unwavering reputation for diligent and thoughtful representation has been established and sustained by its strong team of reputable attorneys and staff. For the latest updates, follow KI Legal on LinkedIn, Facebook, and Instagram. For more information, visit kilegal.com.   

The post Summary Proceedings to Recover Possession of Commercial Property in New York State appeared first on KI Legal.