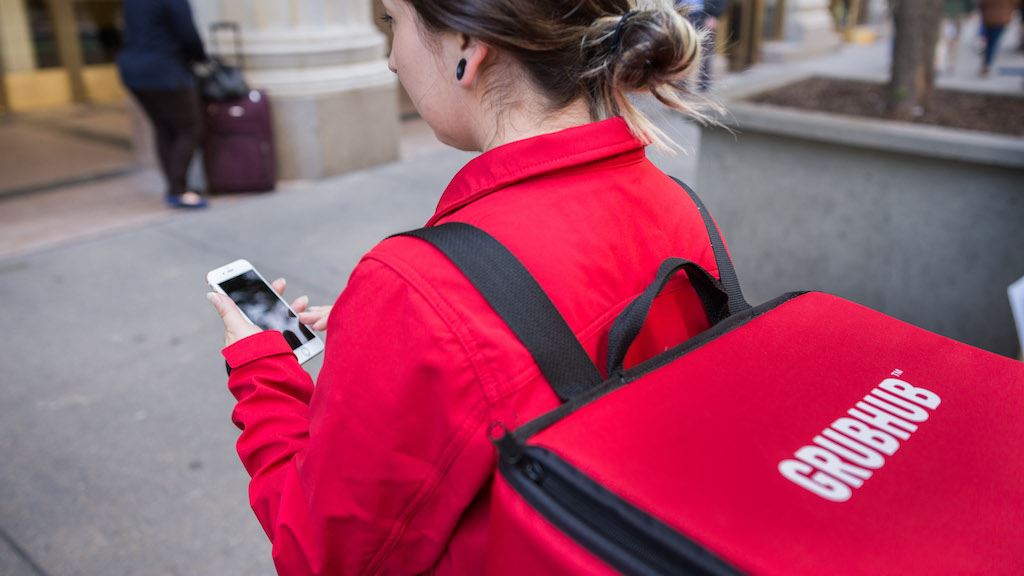 Photo by The Counter

Third-party food delivery service giants DoorDash and Grubhub filed a lawsuit this past Friday against San Francisco city and county; the lawsuit has been filed in the U.S. District Court for the Northern District of California.

Background

Temporary caps on delivery fees were a nationwide development over the course of the pandemic, with major cities such as New York, Los Angeles, Washington, D.C. and San Francisco, among others, implementing the necessary legislation. These caps, generally in the 10-15% range, all came with a deadline. For San Francisco, the legislation was set to expire in mid-August; however, in June the city's Board of Supervisors unanimously voted to make the legislation permanent – thereby instating a permanent 15% cap on fees that food delivery apps charge restaurants.

App Opposition and Business Support

With food delivery skyrocketing, due to pandemic restrictions and social distancing concerns that made delivery essential over in-person dining, companies such as DoorDash and Grubhub saw a monumental business period while businesses felt the sinister repercussions. Delivery fees climbed to exorbitant rates, while the platforms charged businesses added costs for supplementary marketing and app visibility; consumers also felt the heat as these platforms shifted costs to consumers via additional fees. Many apps found creative ways to keep the money flowing. DoorDash, for example, introduced new pricing tiers in April in which businesses could partner for a basic plan at 15%, or opt for more marketing and better promotion at higher tiers of 25 or 30%. Many restaurants were apprehensive of this new pricing scheme, predicting that they would be pressured or upsold if they did not immediately opt for the higher tiers. The majority of restaurants ended up opting into those higher tiers indeed, and those who didn't, or who ended their partnership, have reported a multitude of repercussions such as still being listed on the platforms, having their business website listed after each platform when someone looks up their business online, and others. With all of these issues converging during such a tumultuous time, temporary caps became a necessity in order to help small businesses survive.

The opposition from the apps has also been fierce from the start. Although these platforms were forced to comply during the pandemic, they had already begun arguing against the legislation last year on the basis that reduced fees were hurting both their business and the small businesses themselves. In May of 2020, for example, Grubhub reported that it was seeing "10% fewer orders than in the past." All major companies have also consistently argued that, although they are seeing billions in revenue, they are continually operating at a loss, which the caps exacerbate.

Lawsuit

Now, legal action is being taken. Both DoorDash and Grubhub have called the legislation an "irrational law, driven by naked animosity and ill-conceived economic protectionism that invalidates lawful contracts between private businesses." In their opinion, the permanent cap is not only unnecessary or harmful, but also unconstitutional. In a statement released by DoorDash, the representative stated that "not only do permanent price controls violate the US and California Constitutions, but they will likely harm the very restaurants the city purports to support. Imposing permanent price controls is an unprecedented and dangerous overreach by the government and will limit the options small businesses rely on to compete in an increasingly competitive market." Grubhub also released a statement expressing the same predictions, stating that "arbitrary price controls hurt independent restaurants by limiting their access to critical tools that help them find new diners and generate more orders. This suit reflects the myriad legal problems raised by this permanent price control." In terms of how exactly the cap will hurt businesses and consumers, their reasoning sustains that "costs to facilitate food delivery that are not covered by restaurants will likely shift to consumers – irrespective of whether those restaurants would prefer to bear those costs to increase their own sales – thereby reducing order volume, lowering restaurant revenues, and decreasing earning opportunities for couriers."

In the lawsuit, the companies also referenced that Mayor London Breed, who originally proposed the permanent cap, has declined to sign the legislation until amendments have been made to resolve all pertinent concerns; Supervisor Ahsha Safai and a spokesperson for Supervisor Aaron Peskin, both of whom co-sponsored the legislation, have stated that the city will be able to successfully defend the lawsuit nonetheless.

What do the companies want? According to the lawsuit, both Grubhub and DoorDash are seeking monetary damages and they have additionally warned that they will potentially limit, or completely eliminate, their operations in the city should they not win the suit.

Separate from the lawsuit, DoorDash and Grubhub have already established company blog posts and educational material for consumers to learn more about what they call "price controls" or "price fixing" in an effort to gain public support for opposition.

New York's Future?

As mentioned prior, New York City also implemented a temporary fee cap during the pandemic of 5% for a marketplace listing and 15% for a physical delivery. The temporary cap was set to expire 90 days after restaurants were allowed to reopen at 100% indoor occupancy, which has prompted industry activists and lawmakers to look towards implementing a permanent cap, mirroring the rates of the temporary one, as well. The situation that is happening in San Francisco is likely to replicate itself in New York City as well.

City Council held a third hearing on the topic of permanent delivery fee caps at the beginning of this month.

Although all business owners, over 50 of whom testified in the hearing, were in support of the cap, the platforms voiced their strong opposition. The head of Government Relations for DoorDash, David London, testified that "permanent price control is unnecessary and specifically harmful in neighborhoods of color." He added that such a cap would mean that "deliverers might lose $13 million in yearly earnings and costs for customers would rise, which would especially threaten low income communities who represent 72% of orders." London argued for a 15% baseline opt-in cap, with higher percentages to opt in to as well, instead of the cap. UberEats representative, Josh Gold, testified that "since June 2020, UberEats has lost $60 million in NYC because it has had to subsidize trips." He, too, argued for a 15% baseline opt-in cap with higher percentage options, citing Chicago as an example. Additionally, Gold recommended that the Council explore the option of extending the temporary cap instead of implementing a permanent one. Lastly, the head of Government Affairs at GrubHub, Amy Healy, testified that passing the legislation would represent "an unprecedented action that would have damaging consequences for restaurants, drivers, and the economy." She added that the fee cap would "limit Grubhub's ability to provide its services," including marketing and delivery.

Our very own Andreas Koutsoudakis, co-founding partner of KI Legal, also testified at the hearing on behalf of his own restaurant, Tribeca's Kitchen. Andreas, who has grown up in this industry and represented dozens of restaurants throughout the five boroughs, testified that "although delivery services make it easier to increase brand awareness and reach a broader client base," the way in which they have developed their operations and prices "fundamentally jeopardizes a restaurant's ability to service their guests, according to their standards and liking, which threatens the very existence of hospitality."

From his longtime experience, and that of all restaurant owners, "businesses are reliant on keeping 95% of sales from orders through these platforms and bringing that down to 80 or 75% is catastrophic. There is no way that businesses can plan or adjust to this – they'll be forced to raise prices and terminate employees to survive." The issue is that the pre-pandemic framework was already unsustainable. Now, however, it is inconceivable as "restaurant profit margins are non-existent," according to Andreas.

Beyond the cap, Andreas also highlighted the obvious economic disparity between both parties implicated in this legislation, stating that "no small business can ever compete with these venture-capital-backed marketing machines." As such, Andreas testified that he "wholeheartedly supports the legislative package" and hopes that a permanent cap will "provide protection and control, because without it, there will be no industry to protect." 

Founded by attorneys Andreas Koutsoudakis and Michael Iakovou, KI Legal focuses on guiding companies and businesses throughout the entire legal spectrum as it relates to their business including day-to-day operations and compliance, litigation and transactional matters.

Connect with Andreas Koutsoudakis on LinkedIn.

Connect with Michael Iakovou on LinkedIn.

This information is the most up to date news available as of the date posted. Please be advised that any information posted on the KI Legal Blog or Social Channels is being supplied for informational purposes only and is subject to change at any time. For more information, and clarity surrounding your individual organization or current situation, contact a member of the KI Legal team, or fill out a new client intake form.

The post DoorDash & Grubhub vs. San Francisco: the Future of the Permanent Cap on Delivery Fees appeared first on KI Legal.