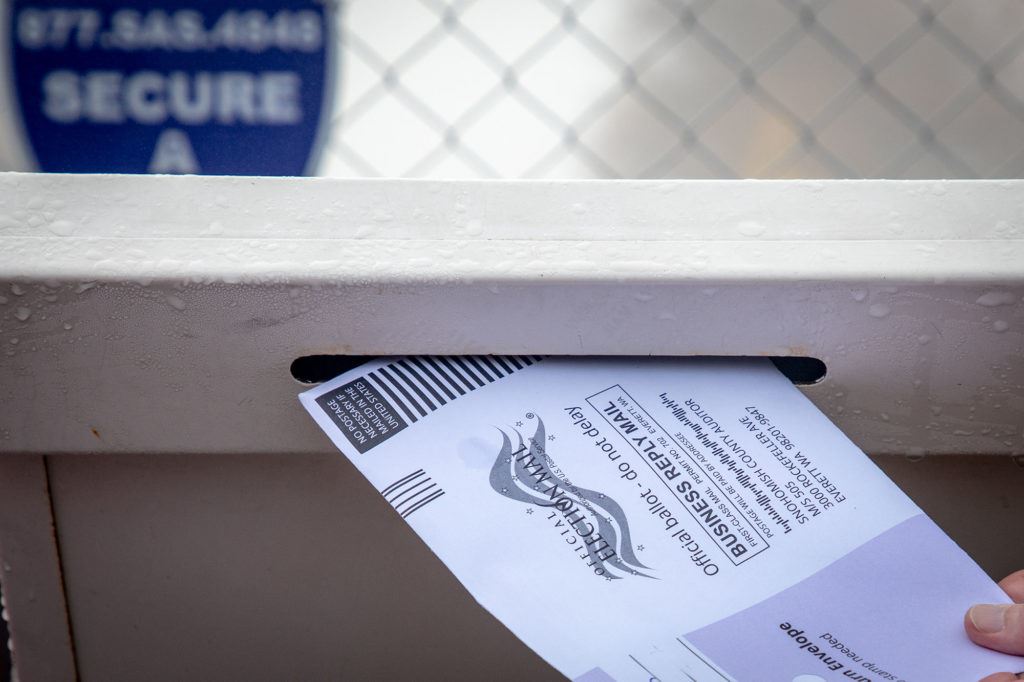 On November 2nd, the date of the general election, New Yorkers will need to vote not only for a new mayor but also on 5 proposed changes to the New York State Constitution. 
Background 
Unlike in other states that allow citizens to initiate a ballot proposal, New York is amongst the 24 states that only allow measures to come from legislators. As such, the give proposals came from representatives that voted for them in both the Assembly and the State Senate. How likely are they to pass? Statistically speaking, New York voters approved 74% of statewide ballot measures between 1985 and 2020, according to Ballotpedia. 
The Measures 
1. Redistricting 
The redistricting measure essentially includes over a dozen constitutional changes to the redistricting process within 1 measure. Redistricting refers to the process that state lawmakers undergo in an effort to redraw boundaries of Congressional and state legislative districts; these boundaries are based on up-to-date population numbers pulled from the census, which is performed once every decade. 
Although there are technically over a dozen, individual constitutional changes, the measure requires voters to vote yes or no on them all together. Here are what experts have deemed the most important changes:
Capping the total number of state senators at 63.

This would prevent the creation of new districts to tip the legislature's partisan balance 

Requiring that incarcerated individuals be counted at their domicile address, where they lived prior to going to jail or prison

This would prevent "prison gerrymandering" – the counting of inmates where they are being incarcerated  

Moving up the redistricting plans due date for when it must be submitted to the legislature by 2 weeks

This would give the Commission more time to reach an agreement on new election districts before candidates must start gathering signatures to get their names on ballots in said districts 

Changing the total number of votes needed to adopt redistricting plans when 1 political party controls both of the legislative houses 

This would replace the current process: which requires 2/3 of each house to approve redistricting maps when 1 party controls the legislature 
2. Environmental Rights 

This measure is the broadest of them all, calling for a new right to the state constitution: "Each person shall have a right to clean air and water, and a healthful environment." The reason for its broadness: by keeping the language general, lawmakers will need to prioritize the protection and recognition of the environment in order to address its full needs. 

Although similar amendments have already been added in Pennsylvania and Montana, dating back to the 1970s, the vagueness of the language is the primary concern of its opponents; to them, this will open the door for a number of lawsuits over the interpretation of the amendment. 

3 and 4. Elections and Voting 

These measures focus on changing the rules to facilitate access to the polls. 

Measure 3 would remove a current rule that individuals must register to vote at least 10 days prior to an election. Passing this measure would effectively allow for the Assembly and State Senate to write a new law allowing same-day voter registration. 

Measure 4 would remove a current rule that requires voters to have an excuse, or valid reason, in order to vote with an absentee ballot. During the pandemic, then-Governor Cuomo allowed New Yorkers to vote with an absentee ballot under an Emergency Executive Order; according to data, voters cast absentee ballots 5x as much as they had in previous elections – proving its value. Passing this measure would effectively allow New Yorkers to vote with an absentee ballot without an excuse. 

5. Civil Court's Claim Limit

This measure aims to revise the monetary limit on claims in the city's civil court, lifting the limit from $25,000 to $50,000. Passing this measure would make the judicial system more efficient by reducing the caseload in the court system. What will undeniably be needed, however, is more funding and staff in order to facilitate a smooth transition. 

What Next?

If the measures are approved, they will go into effect on January 1st, 2022. If they are not, they will be reintroduced and passed by the legislature again in order to reappear on a future ballot.

Founded by attorneys Andreas Koutsoudakis and Michael Iakovou, KI Legal focuses on guiding companies and businesses throughout the entire legal spectrum as it relates to their business including day-to-day operations and compliance, litigation and transactional matters.

Connect with Andreas Koutsoudakis on LinkedIn.

Connect with Michael Iakovou on LinkedIn.

This information is the most up to date news available as of the date posted. Please be advised that any information posted on the KI Legal Blog or Social Channels is being supplied for informational purposes only and is subject to change at any time. For more information, and clarity surrounding your individual organization or current situation, contact a member of the KI Legal team, or fill out a new client intake form.

The post Ballot Proposal Questions for New Yorkers to Review Before November appeared first on KI Legal.