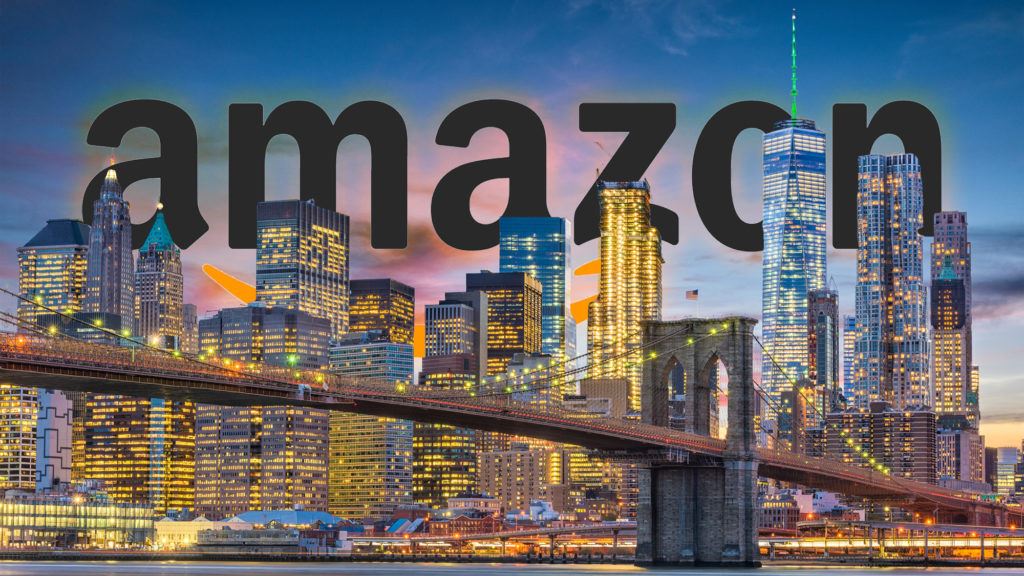 Photo by Sean Pavone/iStock

Amazon has been critiqued for coming close to monopolizing online retailing and e-commerce, but small-scale e-commerce companies are now working towards offering more options to customers that want to steer clear of the controversial conglomerate. Amazon prides itself on its lightning quick delivery and a massive scope of inventory, including quite literally anything you could want or need; but it has also come under fire for the ethicality of its business practices, policies, and treatment of workers. It is no secret that consumers have tilted towards buying a cheaper sweater from Amazon Fashion than a handmade one from their neighborhood retail store for twice as much. It is on this basis that smaller organizations, operating only a couple miles away from you, may offer a more community-based approach while still remaining competitive in price. New York has emerged as the site for many of these new companies, and ShopIN.nyc is a great example. 

ShopIN.nyc is a self-proclaimed "everything store" that offers not only an alternative to Amazon at face-value, but also provides the same services such as same-day delivery and one checkout/bag process. According to its founders, retaining its small scale "keeps neighborhoods strong, sends money back to the community, advances sustainability in NYC, and provides non-exploitative options for both stores and delivery professionals." Working in direct collaboration with a wide range of neighborhood businesses, ShopIN.nyc is able to compile a wide selection that may offer a comparable experience to that of Amazon. As of now, it has about 90 partnerships with local retailers and has seen continued growth each month. But it is not the only one. 

Another New York company, Bookshop Inc., is an online bookstore that supports local, independent bookstores. Offering services such as checking inventories at local bookstores, becoming an affiliate, starting your own shop, and advocating for books, Bookshop Inc. "donates 75% of profit margins to local stores, publications, and authors." In an effort to simplify the process of automation, the company helps bookstores establish their presence online and its numbers are proof of its success – with $70 million worth of books sold and $14 million given back to independent bookstores. 

A host of instant grocery services have also found success in the city including New York startup Fridge No More, and European companies Gorillas and JOKR who have recently expanded their services to the city as well. All three promise 15-minute deliveries of mostly food, however they are slowly starting to develop into "everything stores" as they gain popularity. 

Although Facebook is but another tech behemoth, it has developed a new service through which businesses can create their own online store on both Facebook and Instagram. Users choose their catalog or use a provided template, set up a shop in Commerce Manager, develop and add to their collections, and then customize their page accordingly. Alphabet Inc has developed similar tools for businesses to sell through Google with the added bonus of integrating with Square Inc. and Shopify Inc., for example. Shopify Inc. has dedicated its efforts to helping small brands and retail stores as well. 

Despite Amazon seeing a higher profit during the pandemic than in the combined 3 years prior, the emergence of these new companies marks a distinct development in online shopping with a more down-to-earth ethos. They will undoubtedly be useful for a wide range of consumers, from New Yorkers ordering daily groceries to their apartment to restaurants who just realized they're missing something right before the start of service. 

Founded by attorneys Andreas Koutsoudakis and Michael Iakovou, KI Legal focuses on guiding companies and businesses throughout the entire legal spectrum as it relates to their business including day-to-day operations and compliance, litigation and transactional matters.

Connect with Andreas Koutsoudakis on LinkedIn.

Connect with Michael Iakovou on LinkedIn.

This information is the most up to date news available as of the date posted. Please be advised that any information posted on the KI Legal Blog or Social Channels is being supplied for informational purposes only and is subject to change at any time. For more information, and clarity surrounding your individual organization or current situation, contact a member of the KI Legal team, or fill out a new client intake form.

The post The Rise of E-Commerce Companies: Provide Alternatives to Amazon appeared first on KI Legal.