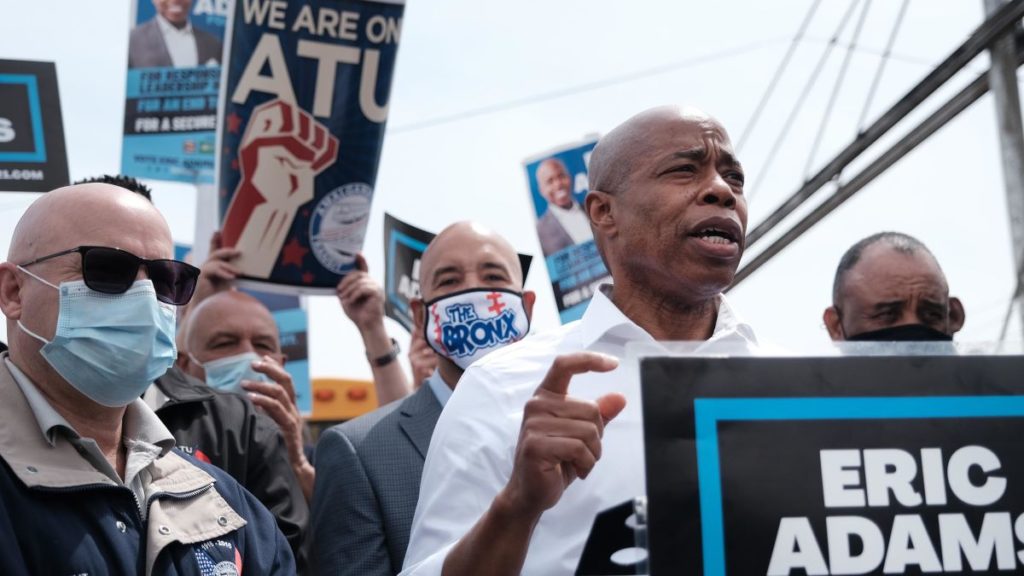 Photo courtsey Gregory Krieg

Eric Adams is nine points ahead in first-choice ballots, giving him about a 96% chance of winning the race. Despite these odds, the ranked-choice voting system is leaving room for continued uncertainty. Over 800,000 absentee ballots were requested, with more than 120,000 returned and waiting to be counted – a number that could certainly sway the outcome. As such, current second place candidate Maya Wiley and third place candidate Kathryn Garcia remain hopeful that the race is not over yet. 

The ranked-choice system means that Adams is virtually stuck in a state of limbo. He must shift his campaign towards the general election while remaining cognizant that his spot as New York City's next mayor is not confirmed. What Adams has called for, in an effort to preemptively prepare for such a transition, is an opportunity for all candidates to engage in conversations with current Mayor Bill de Blasio. Such conversations would allow candidates to receive a briefing on the current state of affairs so they can get ahead of the crises that are underway – think gun violence, transitioning from remote learning to in-person, and economic recovery after Covid-19 amongst others.    

Both Wiley and Garcia have reason to be hopeful, nonetheless. Wiley is 75,000 votes behind Adams with a guarantee to close the gap as more ranked-choice votes are counted. Garcia's campaign has stated that, because she is winning in vote-rich areas, the upcoming count can also lead her to close the gap. Garcia is also the only candidate who is still in contention to run a ranked-choice strategy up until the final days of her campaign in a play for second and third place ballots, also remaining to be counted. 

Ranked-choice tallies will be run today.

Founded by attorneys Andreas Koutsoudakis and Michael Iakovou, KI Legal focuses on guiding companies and businesses throughout the entire legal spectrum as it relates to their business including day-to-day operations and compliance, litigation and transactional matters.

Connect with Andreas Koutsoudakis on LinkedIn.

Connect with Michael Iakovou on LinkedIn.

This information is the most up to date news available as of the date posted. Please be advised that any information posted on the KI Legal Blog or Social Channels is being supplied for informational purposes only and is subject to change at any time. For more information, and clarity surrounding your individual organization or current situation, contact a member of the KI Legal team, or fill out a new client intake form. 

The post Mayoral Race Update appeared first on KI Legal.