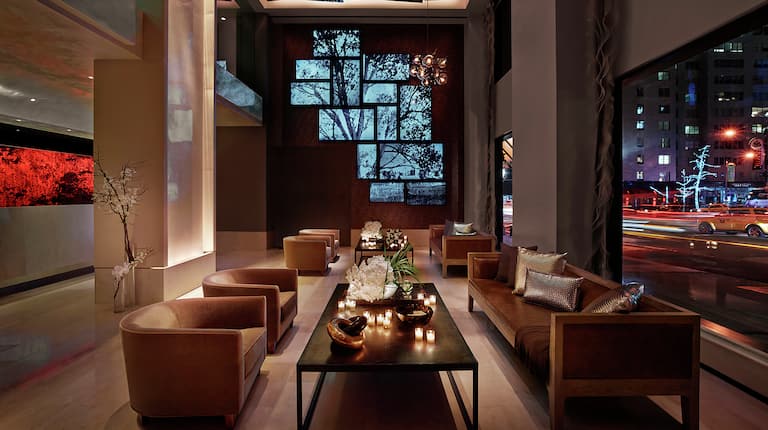 Photo courtesy of Hilton Hotels

Hilton Grand Vacations [HGV], a leading global timeshare company, re-opened its flagship property The Quin by Hilton Club today. The timeshare property is located on "Billionaires Row," on the corner of Sixth Avenue and 57th Street, and has undergone over $50 million in renovations. 

This re-opening, along with the anticipated opening of another HGV hotel The Central at 5th by Hilton Club this summer, is a signal of the company's support for New York City's hospitality industry. HGV pioneered the urban timeshare concept in New York City by offering deeded ownership at high-class locations with a multitude of amenities. It was the first hospitality brand to open a timeshare property in the city in 2003, followed by two timeshare offerings; this re-opening is no different. The timeshare business model remains appealing to New Yorkers, and this reopening will allow post-pandemic buyers the perfect opportunity to acquire a pied-a-terre. 

The development includes 212 studios, one and two-bedroom timeshare suites, penthouse suites, a private owners' lounge, fitness center, and a restaurant. Visitors will still be able to enjoy overnight stays while potential owners can start buying timeshares starting today.  

Founded by attorneys Andreas Koutsoudakis and Michael Iakovou, KI Legal focuses on guiding companies and businesses throughout the entire legal spectrum as it relates to their business including day-to-day operations and compliance, litigation and transactional matters.

Connect with Andreas Koutsoudakis on LinkedIn.

Connect with Michael Iakovou on LinkedIn.

This information is the most up to date news available as of the date posted. Please be advised that any information posted on the KI Legal Blog or Social Channels is being supplied for informational purposes only and is subject to change at any time. For more information, and clarity surrounding your individual organization or current situation, contact a member of the KI Legal team, or fill out a new client intake form.

The post The Quin by Hilton Club Reopening appeared first on KI Legal.