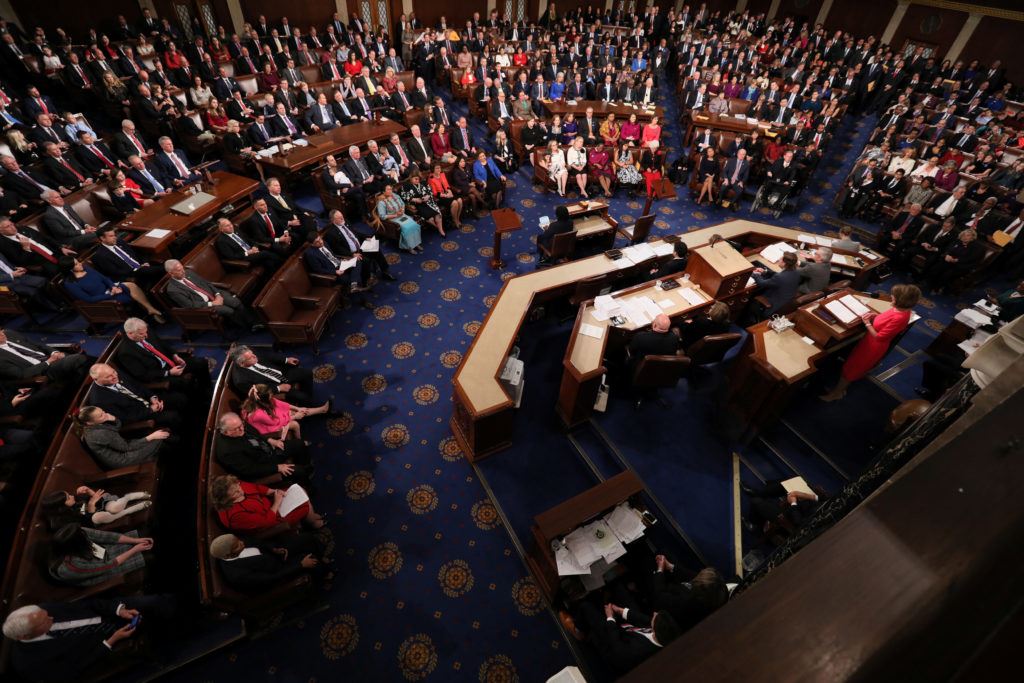 Photo courtesy of Brookings

Today, the Census Bureau will be releasing district-level results, prompting a tidal wave of gerrymandering and legal disputes that will determine who controls Congress and majorities in state legislatures nationwide. Several developments have compounded to make this process even more contentious this year. Lacking preclearance, historically erected by the Voting Rights Act but shot down by the Supreme Court in 2013, states who have discriminated in the past will have virtually free reign to force the redrawing of districts in an effort to weaken minority community voting power; years of lawsuits will be necessary in order to overturn such practices since oversight has been revoked. Additionally, the timeline is being fast-tracked. The pandemic has delayed census data, which is now months behind schedule, which means that independent commissions and others responsible for redrawing will need to make up the lost time before primary contests commence in 2022. Lawsuits have already been filed due to this reality, largely by Democrats, and both parties have already preemptively shored up tens of millions of dollars to pay for the legal battles they know will ensue. Lastly, mapmakers will not realistically know what districts will look like until next month, which only puts more pressure on the timeline, especially for states with constitutional mandates that require redistricting to be done by this calendar year. 

Politically, this redistricting is especially important for Democrats. The party has a slim margin in the House and, because the party lagged in its state legislative contests in 2020, the key to control of the chamber next year is redistricting. As of now, Democrats only control the process in 10 states, 4 of which have the added obstacle of divided governments, compared to the Republican party's 20 states; Republicans, therefore, will control the redistricting of 187 House districts to the Democrat's 84. 

Gerrymandering is sure to take place. Democrats will be keeping a close eye on Republican cracking and packing, which the party, voting-rights groups and civil rights leaders have been scrutinizing for decades. Packing – the process of combining minority votes into a single district – and cracking – splitting minority communities into separate districts – both have the effect of diminishing their impact and voice. 

New York has seen these processes play out all too well. The state's Independent Redistricting Commission has already finished its series of listening sessions and written testimony submissions and is now gathering final input before embarking on the redrawing process. The Commission, which is a 10-member bipartisan group, is the result of a 2014 referendum vote that called for more public input on reshaping lines. Once new district maps have been drawn, they will go through a second round of hearings before being submitted to lawmakers for a vote sometime in early 2022. 

Aside from the process, the tangible effects of gerrymandering are well documented, and experienced every day, by New Yorkers; these effects can take the form of anything from unwanted commercial developments to a lack of garbage pick-up. According to the president of the Bedford Mosholu Community Association Barbara Stronczer, for example, Bedford Park has seen a "construction of larger buildings over the last 10 years, [where] any two- or four-family homes that once stood in the neighborhood were bulldozed and replaced with tightly packed multi-unit buildings." Stronczer believes that, had the neighborhood remained intact and been able to advocate with a unified voice, "stronger political representation would have slowed the development … [instead], there are no district offices in Bedford Park for constituent services and elected officials rarely attend group monthly meetings." 

In the neighborhoods of Richmond Hill and Ozone Park, Aminta Kilawan-Karine explains that "different elected officials represent the respective blocks and that's a problem." The district lines for the Assembly in these neighborhoods is a literal crisscross, perfectly exemplifying how cracking can damage a community. Residents of Richmond Hill make up: 30% of Assembly District 24's population; 2.2% of Assembly District 27; 6.7% of Assembly District 28; and 20% of Assembly District 38. Residents of Ozone Park make up 2% of Assembly District 23; 42% of Assembly District 31 and 7% of Assembly District 32. Although the district technically has more representation, because it falls under the scope of more elected officials, the most common outcome is that no one pays attention at all. Unfortunately, as Kilawan-Karine explains, "the area is home to a large number of South Asian residents who mostly identify as Punjabi and Indo-Caribbean. They say unifying politically would make elected officials more responsive to the community and increase the chances of South Asian candidates winning local elections." 

For Elizabeth OuYang, a coordinator for Asian Pacific American Voting and Organizing to Increase Civic Engagement, "redistricting means power" – therefore, when power has been diluted,  anything "from fighting for a trash disposal can on your street to advocating for a community center is problematic… even a candidate running for office can ignore you if you are a sliver, or a minority, or gerrymandered district… because your community has been divided." Martha Ayon, who lives in Rego Park, has experienced this firsthand; she has witnessed a general lack of civic engagement, because her neighborhood falls under 2 state senate districts, and has continually struggled "to organize a civic association or democratic club because crossing the street leads to different elected representation." Of course redistricting doesn't just affect residents or politicians but also businesses too. Changing districts changes your representation which can affect every aspect of your operations. 

The Commission needs to draft preliminary maps by September 15th, followed by more public hearings, before the State Legislature has a say. The body will begin its review in January and, after approval or rejection, the maps will be in place by March of next year – giving candidates time to get on the ballot in June. 

Founded by attorneys Andreas Koutsoudakis and Michael Iakovou, KI Legal focuses on guiding companies and businesses throughout the entire legal spectrum as it relates to their business including day-to-day operations and compliance, litigation and transactional matters.

Connect with Andreas Koutsoudakis on LinkedIn.

Connect with Michael Iakovou on LinkedIn.

This information is the most up to date news available as of the date posted. Please be advised that any information posted on the KI Legal Blog or Social Channels is being supplied for informational purposes only and is subject to change at any time. For more information, and clarity surrounding your individual organization or current situation, contact a member of the KI Legal team, or fill out a new client intake form.

The post Redistricting Will Bring Gerrymandering and Legal Battles to the Forefront appeared first on KI Legal.