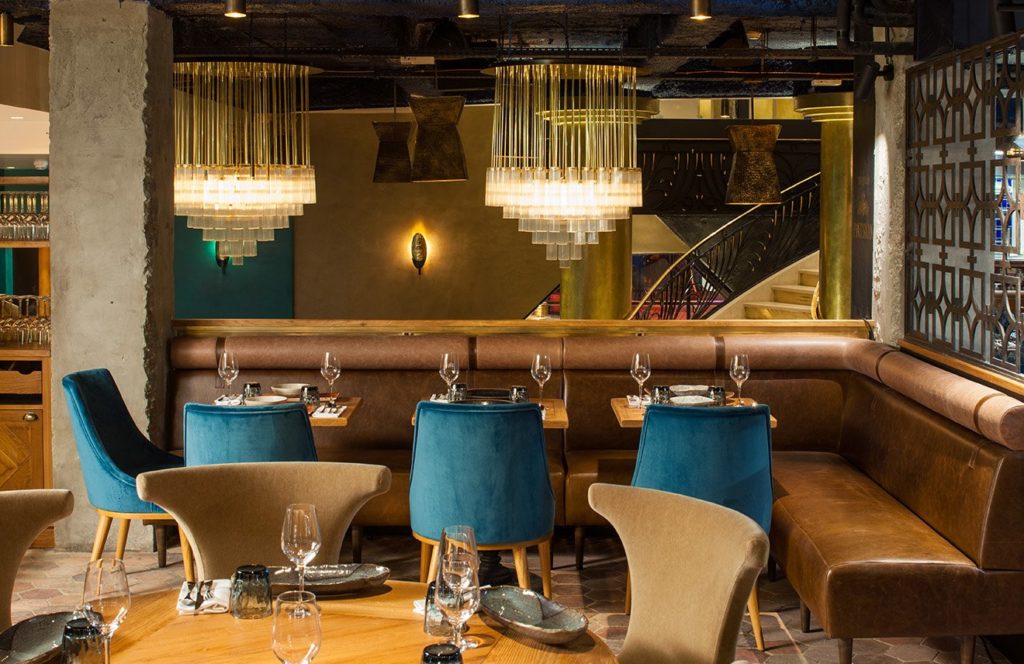 Photo courtesy of Getty Images

Prices have been rising for virtually everything lately, offsetting the wage gains that workers have been seeing. While prices only increased by 0.5% from June to July, which is technically a slower pace than what we have seen in the past few months, it still has been able to outpace the wage gains of workers from all income levels; the result is that real earnings have decreased 0.1% over the same period. The consumer price index also rose 5.4% in the same period compared to the same time last year, exemplifying how everything from meat to hotel rooms to restaurant dinners have risen. According to the Labor Department, this qualifies it as the second straight month of year-to-year increases at that level – reportedly the biggest jump since 2008. The trend is becoming all too clear. No matter how much wages may be rising, with compensation recording a rise at a 2.8% annual rate with the help of President Biden's pay hikes, prices are simply rising faster. According to economist Jason Furman, this means that "households are falling behind… [because] when you have a hot economy, you get faster wage growth and you get faster price growth. And right now, the price growth is winning the race." 

Amongst the hardest hit, the restaurant industry has been feeling these effects most acutely. It has been reported that, in July, restaurant prices broke a decades-long record rising by 0.8% – which hasn't been seen since 1981 according to the Bureau of Labor Statistics. Several other facets of the industry have been feeling the heat. Food away from home prices have been climbing for the past 12 months, clocking in at a 4.6% increase, while grocery prices have been rising 2.6% in the same period. Full-service prices and limited-service dining have had to increase as a result, by 4.3% and 6.6% respectively. The bottom line is that everything is expensive for everyone involved – whether it's the restaurant, retail, or travel industry. 

Naturally, fears of spiraling inflation have been bubbling to the surface – although there are a variety of opinions on how, or even if, this will play out. Oxford Economics economist Kathy Bostjancic believes that, although "June marked the peak in the annual rate of inflation, price increases stemming from the reopening of the economy and ongoing supply chain bottlenecks will keep the rate of inflation elevated." The Biden Administration has been arguing the opposite, however. According to the White House, inflationary pressures will be short-lived and are only the result of so-called "mismatches between strong demand and supply in pandemic-affected sectors, which will subside once supply constraints are sorted out." For now, as the White House continues to champion rising wages across the board, both parties are staying weary. Republicans have capitalized on inflation data to comment on Biden's economic agenda and oppose additional spending, while Democrats fear for the future of their multi-trillion-dollar reconciliation plan. Overall, the situation is muddy – some think inflation has already peaked because it was only due to reopening while others think that it is the result of long-term struggles that will keep wages from catching up. According to economist Jay Shambaugh of George Washington University, "the big question for policy is how temporary is it… if the wage gains sustain but the price spike is more temporary … I think that's the world people are hoping for, where you've gotten pretty substantial real wage gains over time." What economists do agree on is that the slowdown in consumer activities, which has largely only been reported in high-risk Covid-19 states, won't be threatening the larger economic recovery. 

As for restaurants, the present and future are tough to reconcile. Recovery is undoubtedly being hampered by rising Covid-19 infections and fears, which has impacted virtually every facet of operations. Reservations have decreased by 20% from 2019 levels according to OpenTable, especially in high-risk Covid-19 states, while foot traffic has decreased by 25% from 2019 as well, according to InnMarket. Both of those rates were higher than 2019 levels just a couple weeks ago. Additionally, the industry is still down by over 1 million jobs, which is leaving somewhere around 40% of small business owners at risk of not being able to pay their rent, according to an Alignable survey. 

Founded by attorneys Andreas Koutsoudakis and Michael Iakovou, KI Legal focuses on guiding companies and businesses throughout the entire legal spectrum as it relates to their business including day-to-day operations and compliance, litigation and transactional matters.

Connect with Andreas Koutsoudakis on LinkedIn.

Connect with Michael Iakovou on LinkedIn.

This information is the most up to date news available as of the date posted. Please be advised that any information posted on the KI Legal Blog or Social Channels is being supplied for informational purposes only and is subject to change at any time. For more information, and clarity surrounding your individual organization or current situation, contact a member of the KI Legal team, or fill out a new client intake form.

The post Restaurant Industry Recovery Impeded by High Wages, Prices, and Inflation Among Others appeared first on KI Legal.