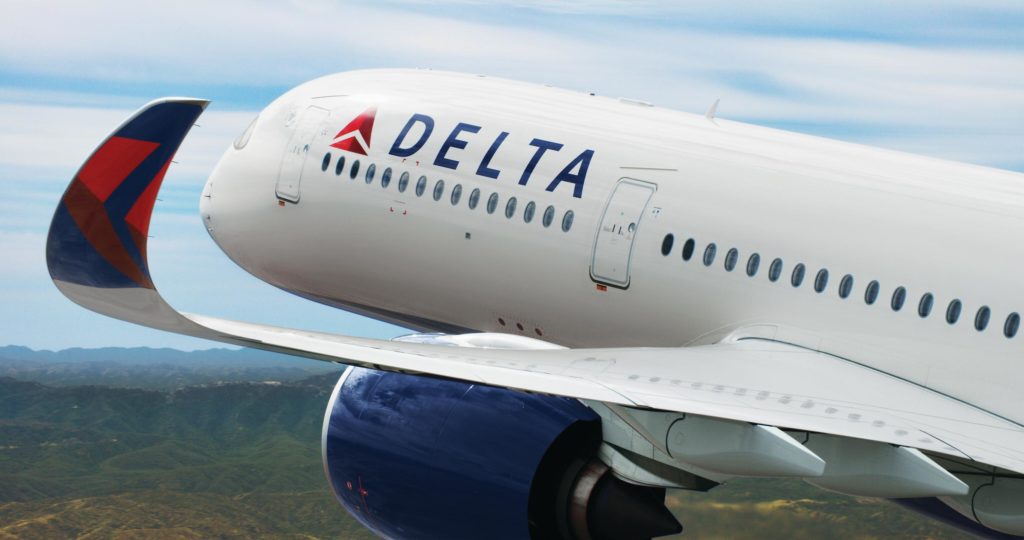 Photo courtesy of Delta
Yesterday, Delta Air Lines announced that, starting November 2nd, it will start charging unvaccinated employees an additional $200 a month if they want to remain on the company health plan – a move that many employers have been debating. According to Delta Chief Executive Ed Bastian, "it is part of a series of requirements that unvaccinated workers will face in the months to come… We've always known that vaccinations are the most effective tool to keep our people safe and healthy in the face of this global health crisis, that's why we're taking additional, robust actions to increase our vaccination rate." This comes after Delta found that every single employee that has been hospitalized for Covid-19 in the past couple of weeks were not yet fully vaccinated; as a result of their vaccination status, the company has been paying around $50,000 per hospital stay on average. 
Despite this being a specific example, and includes an incredibly large corporation whose structure and financing does not even remotely resemble that of a small business', the move towards leveraging insurance surcharges to get employees vaccinated marks a major development in the employment world. Figuring out the most effective, nondiscriminatory, legal way to get staff vaccinated has preoccupied business owners for months now. Several companies, big and small, have already made vaccination a condition of their employment; according to a Mercer survey conducted this month, almost 14% of U.S. employers now require, or plan to require, staff to be vaccinated in order to work at a company site – this is up from 3% recorded in May. According to Mercer Partner Wage Symons, insurance surcharges are effective in that they still offer employees the appearance of a choice; Symons predicts that this method will become increasingly popular in industries that involve a lot of in-person work: manufacturing, hospitality, financial services, retail and transportation – where many have already tried incentives like cash bonuses or raffles for large prizes but still have vaccine holdouts. 
Challenges still remain, however. Legally speaking, insurance surcharges are more complicated than employment mandates because federal law prohibits employers and insurers from charging higher prices to employees with preexisting conditions. This being said, the vaccination-motivated insurance surcharges are being structured as a wellness incentive program – which the Affordable Care Act does permit. Such wellness incentive programs must be entirely voluntary, but can still include reward/penalty features. These programs have become widely popular amongst large corporations, though data on their implementation doesn't point to tangible effectiveness. Additionally, implementing such a program effectively means that you must keep in mind at least 6 overlapping laws at once: the Employee Retirement Income Security Act, the Affordable Care Act, the Equal Employment Opportunity Commission's wellness plan, the Americans With Disabilities Act, health privacy laws, and any Covid-19 guidelines on top of it all.
For the aforementioned reasons, many don't find wellness programs to be particularly effective in promoting widespread vaccination within businesses – not to mention the fact that employees can simply waive coverage if they choose. 
Regardless, here are some things that employers need to know, and keep in mind, about this topic. 
Here are some questions employers should ask themselves when implementing an unvaccinated surcharge through a wellness program:
How the surcharge will work with other wellness incentives;
Amount of surcharge;
Notice procedures;
Deadlines to get vaccinated and anticipating boosters;
Mid-year election changes;
Documentation standards for vaccination status and exemptions; and
What may be offered as a reasonable alternative
How much the surcharges can be:
Per HIPAA's limitations, the incentives are limited to 30% of the total cost of the medical plan coverage
The total of all wellness program incentives must be below the applicable limit.
Reasonable alternatives:
A reasonable alternative standard for employees who cannot be vaccinated, for medical reasons, may be required under HIPAA rules
The issue is, no reasonable alternatives have been decided upon for vaccination programs
It could be weekly testing or a vaccination education class – but both are costly and may be difficult to administer 
Therefore, experts suggest that employers consult with legal counsel to design any vaccination-based surcharge wellness programs in order to mitigate employee lawsuits or federal enforcement action 
Actual alternatives available:
Incentives are less risky and easier to implement because the EEOC already has clarified that they are allowed
Incentives can take the form of money, gift cards, raffle prizes, added PTO, and more 
Requesting documentation 

Employers can ask for proof of an employee's vaccination status, however, they can never request unnecessary medical information because that constitutes an ADA violation

Offering vaccination

Employers can offer employees the opportunity to partake in an onsite, or third-party, vaccination program, however, they can never coerce, or force, employees to partake. 
As always, regardless of what option employers choose, staying up to date with the latest state and local laws and regulations regarding employee vaccination is a necessity.

Founded by attorneys Andreas Koutsoudakis and Michael Iakovou, KI Legal focuses on guiding companies and businesses throughout the entire legal spectrum as it relates to their business including day-to-day operations and compliance, litigation and transactional matters.

Connect with Andreas Koutsoudakis on LinkedIn.

Connect with Michael Iakovou on LinkedIn.

This information is the most up to date news available as of the date posted. Please be advised that any information posted on the KI Legal Blog or Social Channels is being supplied for informational purposes only and is subject to change at any time. For more information, and clarity surrounding your individual organization or current situation, contact a member of the KI Legal team, or fill out a new client intake form. 

The post Insurers Are Charging Unvaccinated Workers More for Health Coverage appeared first on KI Legal.