By Kyriaki Christodoulou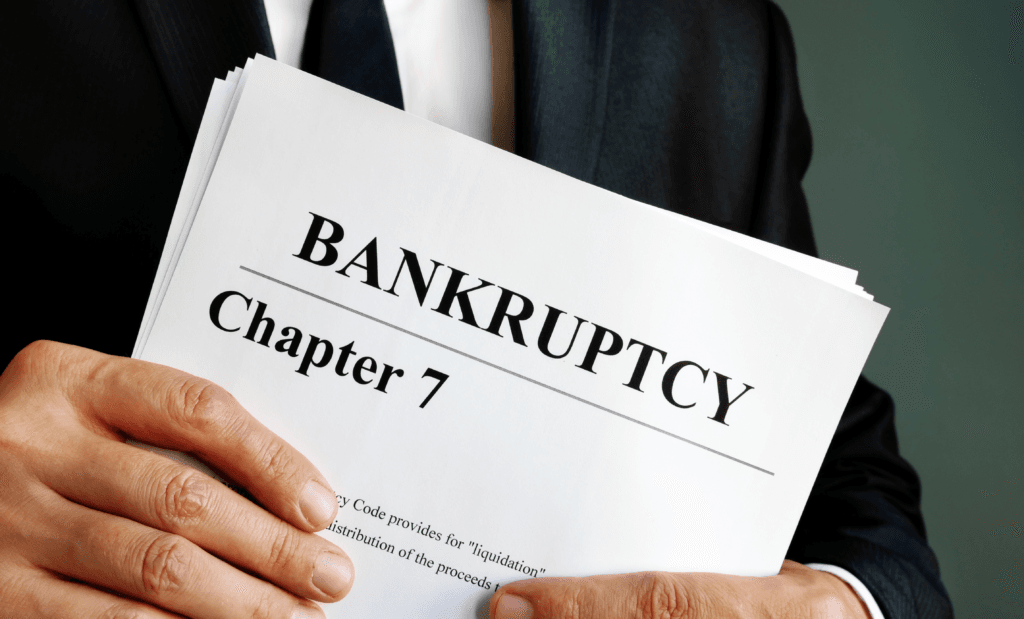 A Chapter 7 liquidation provides honest individual debtors with a fresh start by discharging most debts existing at the time the Chapter 7 petition is filed, while allowing the debtor to retain certain portions of exempt assets. Exemptions vary by state; for example, in the five boroughs of New York City – as well as in Nassau, Suffolk, Rockland, Westchester and Putnam counties – $179,950 of equity in a debtor's principal residence, and $359,900 if co-owned with a spouse, is protected from creditors. 
Any non-exempt assets are liquidated to cash by the appointed Chapter 7 trustee, and the proceeds are used to pay allowed amounts owed to creditors, pro rata. Creditors are paid in order of priority of their claims.  
While an individual debtor has the option to file under either Chapter 7, 11, 12, or 13 of the Bankruptcy Code, the final decision on how to proceed is wholly dependent upon each debtor's individual circumstances. For example, where a debtor has sufficient equity in his or her assets, Chapter 7 is likely not the superior choice as the value of the assets is liquidated by the trustee to pay off creditors. Chapter 13 is an appropriate option for debtors who have sufficient income to pay their creditors in an orderly fashion under a plan – a plan which can be forced on creditors as long as it is approved by the bankruptcy judge. Chapter 12 is nearly identical to chapter 13, except it is for family farmers or fishermen. Generally, Chapter 7 is less expensive and faster than a Chapter 13 case. While Chapter 7 is generally designed for individuals, corporations and other legal entities may also file for Chapter 7 relief, but only an individual can receive a discharge under Chapter 7.  
Of great importance in a Chapter 7 bankruptcy case is the distinction between consumer versus non-consumer debts. What is a consumer debt? A consumer debt is a debt which is voluntarily incurred for personal, family, or household purposes. And what is a non-consumer debt? A non-consumer debt is any debt that is not a consumer debt, including one incurred negligently (e.g., automobile accident) or in connection with an individual's business. This distinction is relevant for the means test1 or if a random audit is requested. Only individuals with primarily consumer debts must satisfy the means test to be eligible to file a Chapter 7 case. The means test evaluates the debtor's aggregate monthly income over a five-year period to determine whether it surpasses certain thresholds set by median income limits of the debtor's geographic area.  
Chapter 7 debtors have several duties to fulfill over the course of their bankruptcy. These duties include pre- and post-petition credit counseling classes, which take approximately one hour to complete, as well as providing information necessary to complete the petition and schedules, including income and expense information, creditor names and addresses, and information related to assets and liabilities.  
Whether you're facing a burdensome judgment, business debt incurred during the Covid-19 pandemic, personal guaranties of corporate obligations, or growing credit card debt, contact KI Legal's knowledgeable bankruptcy and restructuring attorneys to explore the right option for you. Give us a call at (646) 766-8308 to discuss the contents of this article, and/or your personal matter, today.  
---
*ATTORNEY ADVERTISING*

*PRIOR RESULTS DO NOT GUARANTEE A SIMILAR OUTCOME*

This information is the most up to date news available as of the date posted. Please be advised that any information posted on the KI Legal Blog or Social Channels is being supplied for informational purposes only and is subject to change at any time. For more information, and clarity surrounding your individual organization or current situation, contact a member of the KI Legal team.  

 _____________________________________________________________________________________________ 

KI Legal focuses on guiding companies and businesses throughout the entire legal spectrum. KI Legal's services generally fall under three broad-based practice group areas: Transactions, Litigation and General Counsel. Its extensive client base is primarily made up of real estate developers, managers, owners and operators, lending institutions, restaurant and hospitality groups, construction companies, investment funds, and asset management firms. KI Legal's unwavering reputation for diligent and thoughtful representation has been established and sustained by its strong team of reputable attorneys and staff. For the latest updates, follow KI Legal on LinkedIn, Facebook, and Instagram. For more information, visit kilegal.com.   

The post Chapter 7 Liquidation appeared first on KI Legal.