By Steven Milstein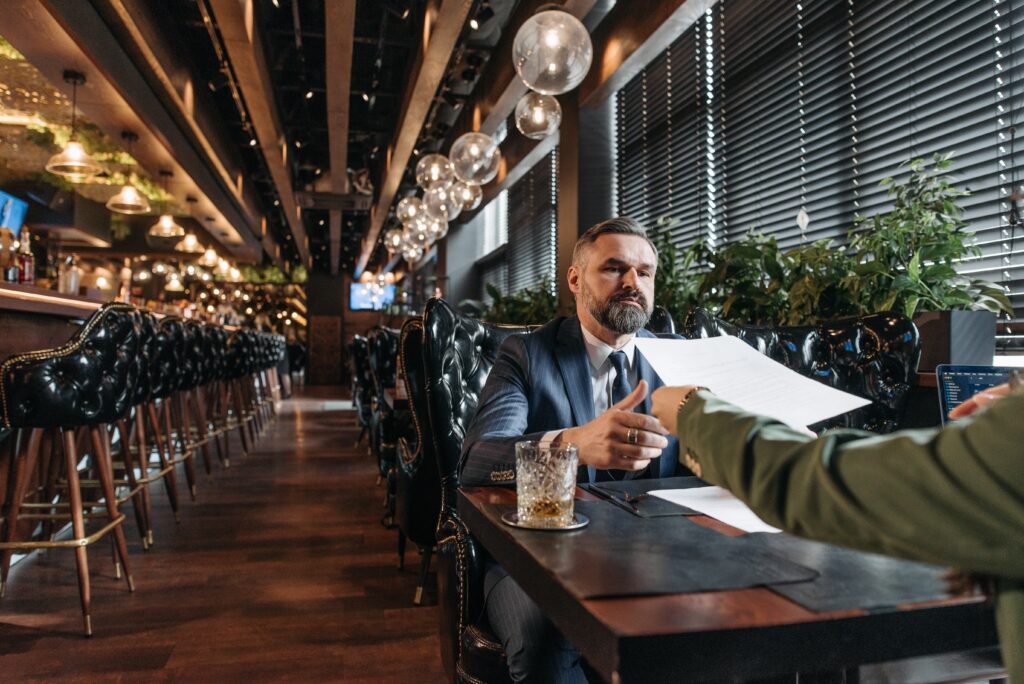 All commercial leases have a degree of complexity and uniqueness; negotiating a restaurant lease, however, comes with its own set of challenges in addition to those inherent in all commercial leases. When negotiating a restaurant lease, regardless of whether the negotiations come from the landlord's position or the tenant's, there are several unique provisions which can prove costly if overlooked. This article will cover a few such provisions.
Rent Commencement Date:
What is the "Commencement Date?" In a lease, the "Commencement Date" is generally defined as the day on which the lease term starts. This means if a lease has a ten-year term, the term begins to run on the commencement date. This, however, does not mean that the tenant needs to start paying rent on such date. Often, a restaurant tenant needs to conform the premises to fit its unique design and business model, which will push back the opening of its doors for business until an initial buildout is complete. If the tenant is busy building or modifying the premises, they are likely not open for business, not making money, and not able to make rent payments. Tenants will therefore negotiate an "abatement period", or a period of time after the commencement date, in which the tenant does not have to pay rent. This ensures that for a negotiated period of time, the tenant can prepare the premises for its operations without needing to worry about making rent payments. The day on which a tenant will need to start paying rent after the free rent period ends is referred to in a lease as the "rent commencement date."
Termination Option:
What is a "termination option?" A tenant termination option essentially gives the tenant the right to terminate the lease and walk away without any obligations remaining thereunder. There are numerous reasons for a tenant to negotiate for a "termination option" in their lease, however landlords are not likely to grant such an option unless the tenant can prove to have a legitimate reason. Even if a landlord does agree to a termination option, it will likely be heavily restricted. One unique reason restaurant tenants have for obtaining a termination option is the tenant's need to obtain a liquor license. Many restaurants are heavily reliant on the sale of alcohol to turn a profit; however, in order to be able to sell alcohol – whether it be wine, beer, or spirits – a restaurant needs a liquor license from the State Liquor Authority (the "SLA"). The process for obtaining a liquor license is cumbersome and time consuming, and there is no way to know for certain whether a liquor license will be granted. Accordingly, if a tenant is going to need a liquor license, it is imperative that a termination option in relation to same is negotiated into the lease. The tenant should negotiate for the option to terminate the lease in the event the SLA refuses to issue a license to the tenant (due to no fault of the tenant).
Outdoor Seating:
The last provision that this article will cover is the need, especially in today's environment, to negotiate for a tenant's right to set up outdoor dining and/or roadway dining. As we all know too well, Covid-19 lockdowns shutdown the indoor dining scenes of many metropolitan cities, especially New York City, for an extended number of months; as a result, many restaurants lost a tremendous amount of money, if they weren't forced to terminate their operations altogether. New York City's solution to try and limit the loss of business was to allow restaurant owners to serve patrons in outdoor settings. Restaurants were, in some cases, allowed to set up tables on public sidewalks, and, in some cases, allowed to build outdoor sheds which housed seating. The program was wildly successful – not only saving businesses from extinction, but also igniting a general desire to sit outside year-round. Despite the program's success, some landlords continue to send out leases with an outright restriction on any outdoor dining. In most cases, however, such a provision should not be accepted by a tenant, particularly since the outdoor dining is oftentimes the property of the city and not the Landlord. Additionally, there is always the possibility of another lockdown or similar event, and a restaurant owner needs to be prepared. As such, restaurant tenants should not agree to such a provision without thoroughly considering the consequences of doing so.
These are just a few of the numerous lease provisions that should not be missed when negotiating a restaurant lease. As can be clearly seen from the above, it is important to make sure to have proper representation when negotiating your restaurant lease. For more information, or for help on your next restaurant lease agreement, reach out to the knowledgeable real estate attorneys at KI Legal.
---
*ATTORNEY ADVERTISING*

*PRIOR RESULTS DO NOT GUARANTEE A SIMILAR OUTCOME*

This information is the most up to date news available as of the date posted. Please be advised that any information posted on the KI Legal Blog or Social Channels is being supplied for informational purposes only and is subject to change at any time. For more information, and clarity surrounding your individual organization or current situation, contact a member of the KI Legal team.  

 _____________________________________________________________________________________________ 

KI Legal focuses on guiding companies and businesses throughout the entire legal spectrum. KI Legal's services generally fall under three broad-based practice group areas: Transactions, Litigation and General Counsel. Its extensive client base is primarily made up of real estate developers, managers, owners and operators, lending institutions, restaurant and hospitality groups, construction companies, investment funds, and asset management firms. KI Legal's unwavering reputation for diligent and thoughtful representation has been established and sustained by its strong team of reputable attorneys and staff. For the latest updates, follow KI Legal on LinkedIn, Facebook, and Instagram. For more information, visit kilegal.com.   

The post Top 3 Provisions to Look Out for When Negotiating a Restaurant Lease appeared first on KI Legal.