By Andreas Koutsoudakis and Sachika Yadav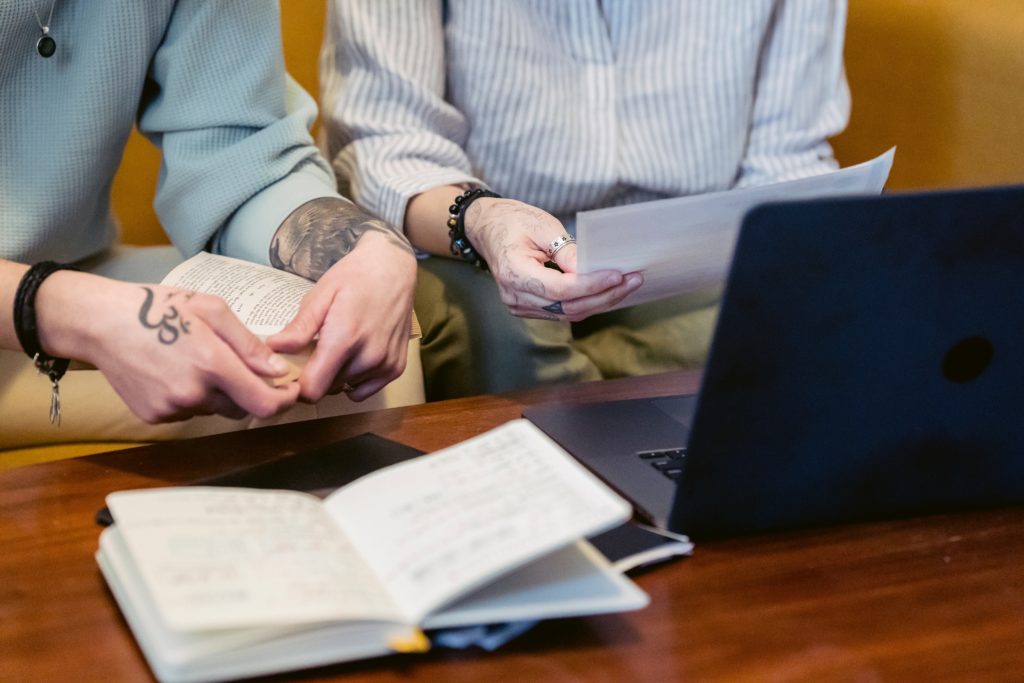 Employers may face discrimination claims for restricting tattoos on employees or job applicants. The Equal Employment Opportunity Commission (EEOC) – which is responsible for enforcing laws making it illegal for employers to discriminate against a job applicant or an employee because of the person's race, color, religion, sex (including pregnancy and related conditions, gender identity, and sexual orientation), national origin, age (40 or older), disability or genetic information – has published guidance stating that discriminating based on tattoos could result in a Title VII violation.[1]
Title VII of the Civil Rights Act prohibits discrimination in the workplace based on religion, national origin, and other suspect classifications.[2] Under the Act, employers are required to accommodate religious beliefs which are "sincerely held." If an employee's sincerely held religious beliefs clash with their job, then an employer is required to provide "reasonable accommodations" so long as those accommodations do not cause "undue hardship" to the employer.[3] Let's unpack what those terms mean. First, what is a reasonable accommodation? A reasonable accommodation is an adjustment by the employer that reduces the employee's conflict between the job and the religious practice.[4] Second, what is undue hardship? According to the EEOC, undue hardship means "significant difficulty or expense and focuses on the resources and circumstances of the particular employer in relationship to the cost or difficulty of providing a specific accommodation." So, how do these apply in relation to tattoos in the workplace? In the case of tattoos, reasonable accommodations are simply allowing the employee to keep their tattoos uncovered, therefore the employers generally do not undergo undue hardship.
Whether or not a belief is sincerely held by an employee or applicant is usually not at issue, and according to the courts is a matter of individual credibility. This means that courts will rarely decide whether a person holds a religious belief for the "proper reasons." Further, a religious observer is not required to be meticulous in following their beliefs. Only if an employer has an objective basis for questioning the sincerity of the religious belief can they seek additional information about the religious practice from the employee or applicant. EEOC investigators only make determinations on whether a religious belief is sincerely held on a case-by-case basis.
As such, policies by employers restricting tattoos may be unlawful if an employee or applicant claims to have the tattoos for religious purposes. The religious practice does not need to be widely held. In a case involving a member of an ancient Egyptian faith, an employee refused to cover tattoos on his wrists which he received during a religious ceremony.[5] Even though the tribe he affiliates himself with has fewer than ten members, the employer was forced to make "reasonable accommodations" to allow his tattoos.[6]
Further, personal preferences do not constitute religious beliefs. For example, a tattoo of a logo of an employee's favorite band did not constitute the status of a religion even though she claimed she felt "so passionately about the importance of the band to her life that it is essentially her religion."[7] The EEOC has stated that simply feeling passionately about something is insufficient to be labeled a religion. Therefore, employers can require employees or job applicants to cover up their tattoos if the tattoo is merely a personal preference.
With that being said, employers still need to be aware of any policies they may have requiring employees or job applicants to cover up tattoos. These policies should not be discriminatory, based on religion, and should apply to all members of the workforce equally. For help putting these policies in place, ensuring and maintaining compliance, or for more information specifically on what was discussed here today, reach out to the knowledgeable labor & employment attorneys at KI Legal.  
---
[1] Section 12: Religious Discrimination | U.S. Equal Employment Opportunity Commission (eeoc.gov)
[2] Title VII of the Civil Rights Act, 42 U.S.C.A. § 2000e-2000e17
[3] Section 12: Religious Discrimination | U.S. Equal Employment Opportunity Commission (eeoc.gov)  
[4] Id.
[5] EEOC v. Red Robin Gourmet Burgers, Inc., No. C04–1291JLR, 2005 WL 2090677
[6] Id.
[7] Fallon v. Mercy Cath. Med. Ctr., 877 F.3d (3d Cir. 2017).
---
*ATTORNEY ADVERTISING*

*PRIOR RESULTS DO NOT GUARANTEE A SIMILAR OUTCOME*

This information is the most up to date news available as of the date posted. Please be advised that any information posted on the KI Legal Blog or Social Channels is being supplied for informational purposes only and is subject to change at any time. For more information, and clarity surrounding your individual organization or current situation, contact a member of the KI Legal team.  

 _____________________________________________________________________________________________ 

KI Legal focuses on guiding companies and businesses throughout the entire legal spectrum. KI Legal's services generally fall under three broad-based practice group areas: Transactions, Litigation and General Counsel. Its extensive client base is primarily made up of real estate developers, managers, owners and operators, lending institutions, restaurant and hospitality groups, construction companies, investment funds, and asset management firms. KI Legal's unwavering reputation for diligent and thoughtful representation has been established and sustained by its strong team of reputable attorneys and staff. For the latest updates, follow KI Legal on LinkedIn, Facebook, and Instagram. For more information, visit kilegal.com.   

The post Tattoo Restrictions by Employers May Lead to Discrimination Claims appeared first on KI Legal.