By Kyriaki Christodoulou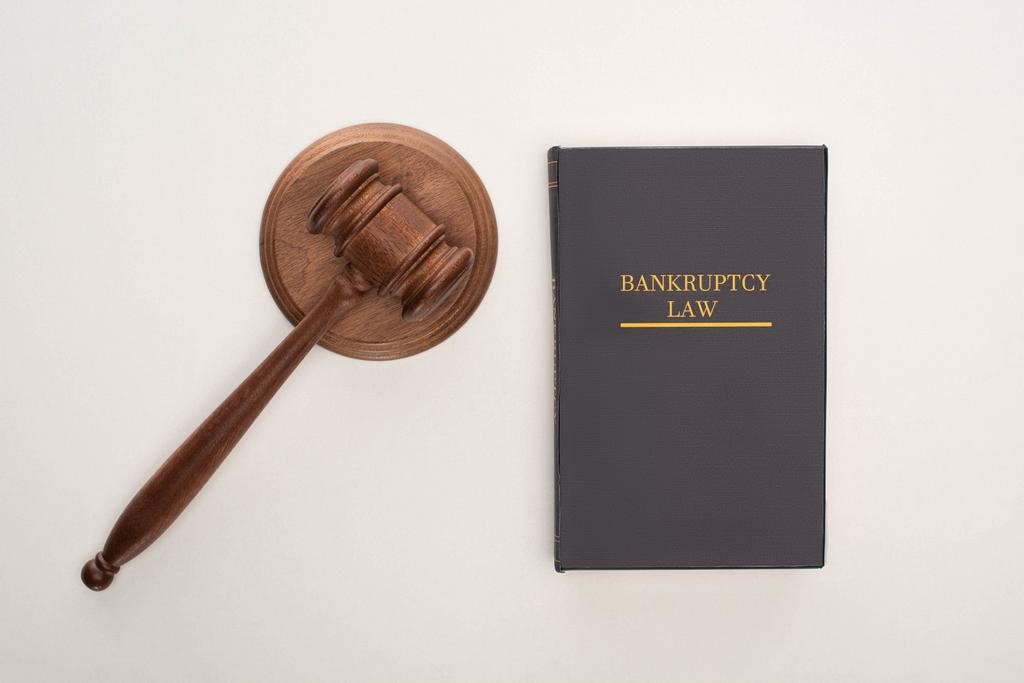 When an aggrieved party is dissatisfied with the outcome issued in a bankruptcy court order, the aggrieved party may choose to appeal the order. A party is aggrieved if the court awards relief against it or denies some, or all, of the relief it requested. A party may appeal a bankruptcy court order when: (1) the order diminishes the party's property; (2) the order increases the party's burden; or (3) the order impairs the party's rights.
A bankruptcy court order is appealed to the district court in the circuit in which the bankruptcy court sits, or, in some instances, a bankruptcy appellate court ("BAP"). Thereafter, if a party decides to appeal the order of the district court or BAP, the matter is taken to the Circuit Court of Appeals within the same circuit. The Federal Rules of Bankruptcy Procedure (the "Bankruptcy Rules") and the Federal Rules of Appellate Procedure ("Appellate Rules") govern the way in which an aggrieved party may appeal a bankruptcy court order. Specifically, rule 8002 of the Bankruptcy Rules provides that a party must file a notice of appeal with the bankruptcy clerk within 14 days after entry of the judgment or order being appealed.[1] Within 10 days of filing the notice of appeal, the appellant must file (1) a statement of the issues to be decided, and (2) a designation of the record.[2] Additionally, Rule 6 of the Appellate Rules sets forth the guidelines for appealing a judgment or order to the Circuit Court of Appeals.[3]  Finally, most districts have enacted local rules for bankruptcy appeals, of which it is important to be mindful.
One may appeal a bankruptcy court order either "as of right" or by permission of the court. Court orders which are considered final, and which end the litigation on the merits, are appealable as of right. For example, a decision granting or denying a bank relief from the bankruptcy stay in order to foreclose is final, and therefore immediately appealable. In Ritzen Group Inc. v. Jackson Masonry LLC, 140 S.Ct. 582 (2020), the U.S. Supreme Court unanimously held that a bankruptcy court's order denying relief from the automatic stay constitutes a final order, and thus that order may, and must immediately, be appealed if so desired.
Conversely, court orders which are non-final or interlocutory, such as orders denying confirmation of a plan of reorganization or orders which set the deadlines for filing pre-bankruptcy claims against the bankrupt, are appealable only by permission of the district court or BAP. For example, in Bullard v. Blue Hills Bank, 575 U.S. 496 (2015), the U.S. Supreme Court held that a bankruptcy court's order denying confirmation of a proposed repayment plan is not a final order that is immediately appealable. As you can see, determining the finality of a bankruptcy court order is a threshold question which must be quickly answered by experienced counsel, before deciding whether to appeal an order.
The Bankruptcy Rules provide a mechanism for obtaining a stay – or a pause on enforcement/implementation – of the order pending the appeal. Without the stay, filing an appeal of the order may be meaningless if the order is implemented before a decision is rendered on appeal. In most cases, a request for a stay is made in the bankruptcy court; however, in limited circumstances, a party may file a motion seeking a stay pending appeal with the BAP, district court, or Circuit Court of Appeals; such circumstances encompass when moving in the bankruptcy court is impractical, the bankruptcy court has not yet entered an order, or the bankruptcy court denied the request for a stay.
Deciding whether to appeal a bankruptcy court order is not only technical, but also strategic. It is an involved process with many considerations. For this reason, experienced counsel is critical so that legal advice and strategies are provided efficiently and effectively. Contact KI Legal's Bankruptcy and Restructuring Team for further information. 
---
[1] Fed. Rules Bankr. Proc. Rule 8002, 11 U.S.C.A
[2] Fed. Rules Bankr. Proc. Rule 8006, 11 U.S.C.A
[3] Fed. Rules. App. Proc. Rule 6
---
*ATTORNEY ADVERTISING*

*PRIOR RESULTS DO NOT GUARANTEE A SIMILAR OUTCOME*

This information is the most up to date news available as of the date posted. Please be advised that any information posted on the KI Legal Blog or Social Channels is being supplied for informational purposes only and is subject to change at any time. For more information, and clarity surrounding your individual organization or current situation, contact a member of the KI Legal team.  

 _____________________________________________________________________________________________ 

KI Legal focuses on guiding companies and businesses throughout the entire legal spectrum. KI Legal's services generally fall under three broad-based practice group areas: Transactions, Litigation and General Counsel. Its extensive client base is primarily made up of real estate developers, managers, owners and operators, lending institutions, restaurant and hospitality groups, construction companies, investment funds, and asset management firms. KI Legal's unwavering reputation for diligent and thoughtful representation has been established and sustained by its strong team of reputable attorneys and staff. For the latest updates, follow KI Legal on LinkedIn, Facebook, and Instagram. For more information, visit kilegal.com.   

The post Appealing a Bankruptcy Court Order 101 appeared first on KI Legal.