By Andreas Koutsoudakis and Karen Canales-Reyes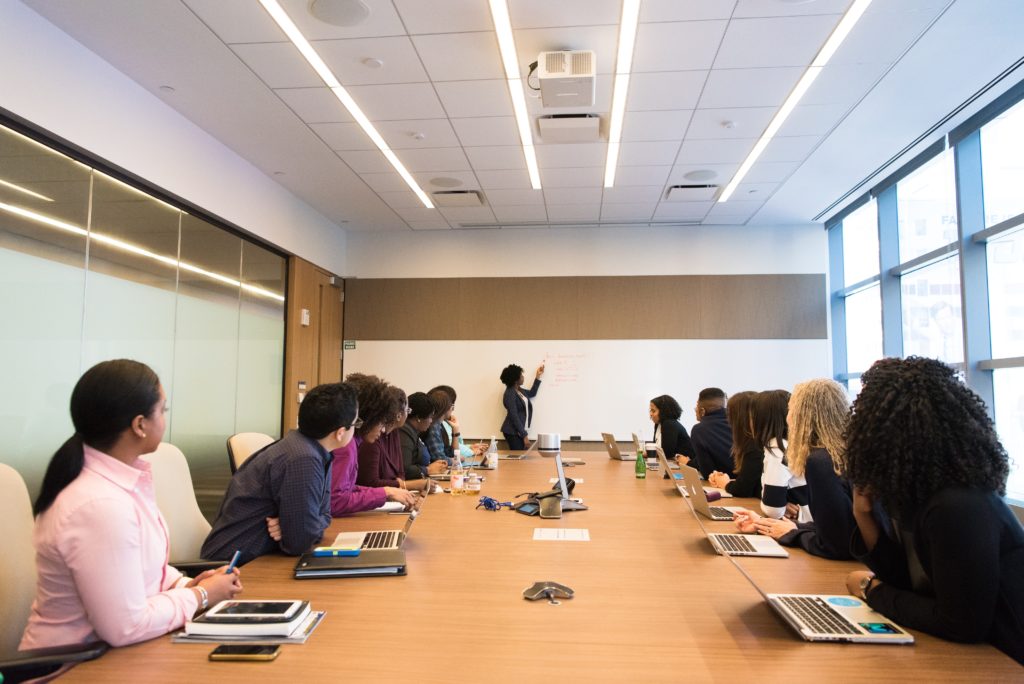 Overview
In New Jersey, directors and officers take the role of a fiduciary. A fiduciary owes certain fiduciary duties to the corporation and its shareholders. A fiduciary duty is defined as "a duty of utmost good faith, trust, confidence, and candor owed by a fiduciary, such as a corporate officer to a beneficiary like a shareholder.[1] It is important to note that directors' and officers' duties can extend beyond the scope of the corporation and its shareholders. For example, when a corporation becomes insolvent, and it cannot pay its debts and obligations while remaining afloat, then a director or officer's duties can extend to the corporation's creditors with respect to corporate assets.
Duty of Care
A director can breach his duties not only by intentional acts, but also through mere negligence. From the outset, it is important that a director or officer possess a basic understanding of the corporation's business and day-to-day operations. To achieve this level of understanding, directors and officers should familiarize themselves with the fundamentals of the business in which the corporation is involved in. Directors and officers are expected to exercise ordinary care in dealing with the day-to-day operations of the corporation and cannot rely on the defense of a lack of knowledge required to exercise the appropriate degree of care. New Jersey Courts have continuously held that, when a director does not have sufficient business experience to qualify themselves to perform their requisite duties, they should either "acquire the knowledge by inquiry, or refuse to act." [2] In addition to acquiring the respective degree of knowledge regarding the affairs of the corporation, directors also have a continuing obligation to remain informed about the activities of the corporation.[3] Ultimately, as a director or officer it is imperative that one become, and remain, informed to comply with the duty of care.
Reliance on Outside Resources
To ensure compliance with the duty of care, directors and officers are encouraged to rely on the opinions of counsel for the corporation and written reports regarding financial data about the corporation. If directors or officers rely on these opinions and reports in good faith, they generally are immune from liability resulting from the opinions and reports.[4] Nonetheless, directors and officers may have a duty to inquire further if in their initial inquiry of opinions or reports they uncover misconduct or fraud.[5] Directors and officers who uncover improper conduct may be required to seek outside counsel and take other reasonable means to prevent any further illegal conduct.
Duty of Loyalty
Directors and officers have a fundamental duty to act in the best interests of the corporation and not compete with the corporation. This is known as a duty of loyalty.[6] Directors and officers may not usurp corporate opportunities. As such, if a director or officer is presented a business opportunity that the corporation can undertake, and is within the scope of the corporation's business, then there is an obligation to disclose the opportunity or face consequences for a breach of loyalty.[7] In New Jersey, the law favors the loyalty to a corporation, and will generally find that any property, funds, interests, and profits improperly acquired by the usurpation of a corporate opportunity be given to the corporation that was betrayed.[8]
It is important to be wary of your duties as a director or officer of a New Jersey corporation. For more information on any of the topics covered here today, or to discuss your particular situation, contact KI Legal's knowledgeable corporate governance attorneys at (646) 766-8308 or email info@kilegal.com to get the help you need.
---
[1] Black's Law Dictionary 639 (11th Ed. 2019).
[2] Francis v. United Jersey Bank, 87 N.J. 15, 31 (1981)
[3] Id.
[4] Id.
[5] In re PSE&G Shareholder Litig., 315 N.J. Super. 323, 327 (Ch. Div. 1998)
[6] Daloisio v. Peninsula Land Co., 43 N.J. Super. 79, 92 (App. Div. 1956)
[7] Valle v. N. Jersey Automobile Club, 141 N.J. Super. 568, 573-74 (App. Div. 1976),
[8] Id.
---
*ATTORNEY ADVERTISING*

*PRIOR RESULTS DO NOT GUARANTEE A SIMILAR OUTCOME*

This information is the most up to date news available as of the date posted. Please be advised that any information posted on the KI Legal Blog or Social Channels is being supplied for informational purposes only and is subject to change at any time. For more information, and clarity surrounding your individual organization or current situation, contact a member of the KI Legal team.  

 _____________________________________________________________________________________________ 

KI Legal focuses on guiding companies and businesses throughout the entire legal spectrum. KI Legal's services generally fall under three broad-based practice group areas: Transactions, Litigation and General Counsel. Its extensive client base is primarily made up of real estate developers, managers, owners and operators, lending institutions, restaurant and hospitality groups, construction companies, investment funds, and asset management firms. KI Legal's unwavering reputation for diligent and thoughtful representation has been established and sustained by its strong team of reputable attorneys and staff. For the latest updates, follow KI Legal on LinkedIn, Facebook, and Instagram. For more information, visit kilegal.com.   

The post Duties of a Director or Officer of NJ Corporations appeared first on KI Legal.