By Steven Siegler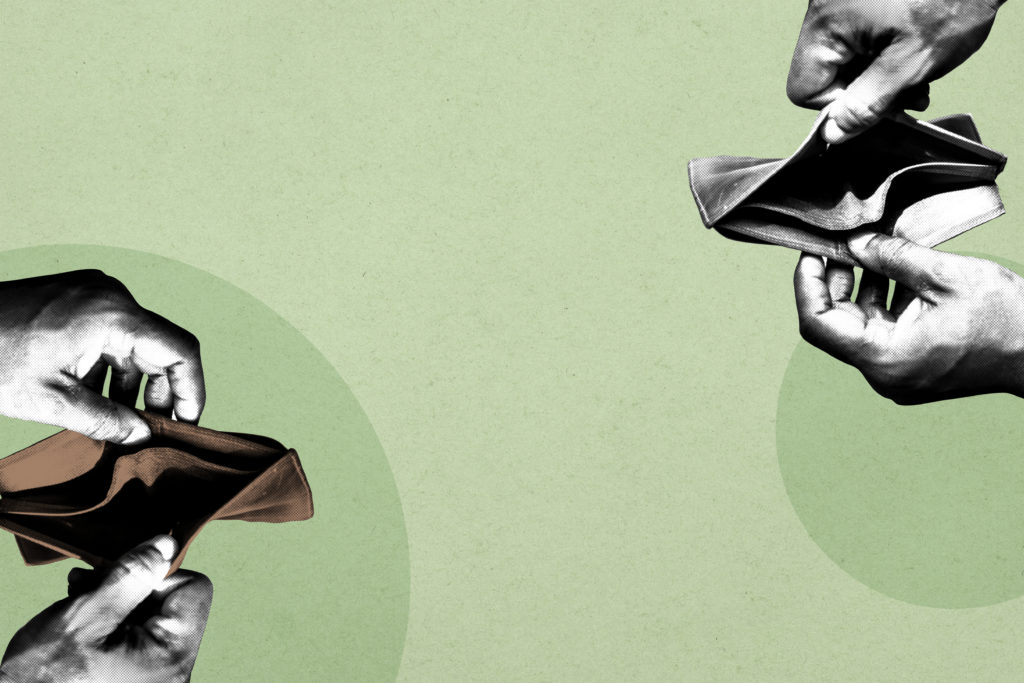 Heads of major U.S. banks are signaling concern that the U.S. and global economy are likely to tip into recession by the middle of next year. These concerns are shared by many business owners. A recent study by Goldman Sachs' 10,000 Small Business Voices Initiative found that fully 93% of small business owners are worried about the U.S. economy experiencing a recession in the next 10 months.

As attorneys and business advisors, we hear these concerns from our clients every day, and we are here to tell you that there are a number of practical steps that business owners can take now to prepare for an economic downturn. Here are a few strategies to recession-proof your business.

1.         Prioritize Customer Service

As most business owners know, it is far more expensive to attract new customers than it is to keep repeat customers coming back. By channeling your focus on the wants and needs of your existing customer base, listening to their concerns, and resolving any problems, you increase the chance of repeat business. Creating this customer loyalty now will help carry your business through tough economic times.

2.         Invest in Marketing

At the same time, it is critical that you not cut corners in your marketing budget. Your business will need to attract new customers to offset ones that may be lost due to a recession. Now is the perfect time to evaluate your current marketing strategy. We recommend centering your marketing efforts around creating a better value proposition for your customers. By the time a recession is in full swing, your message will already be established with both your existing and your potential new customers.

3.         Build Multiple Revenue Streams

Reduced consumer spending is one of the hallmarks of a recession. Businesses that diversify their revenue streams by offering a variety of products or services at a wide range of price points will be well-positioned to weather a recession. For example, restaurants that put robust delivery and take-out options in place during the pandemic fared better than establishments that remained dine-in only. Businesses need to be nimble and flexible in order to pivot during economic hard times.

4.         Ensure Compliance with Employment Laws

Employment claims, including discrimination, wrongful termination, and wage and hour claims, rise during an economic downturn as employees lose their jobs or are laid off for economic reasons. It is crucial that businesses act now to ensure that their employment policies and procedures are up to date and, just as importantly, that managers and supervisors are enforcing them in a consistent manner. We recommend that all businesses evaluate their current personnel policies and procedures with an experienced employment lawyer in preparation for recession. Businesses should also consider purchasing Employment Practices Liability Insurance to further mitigate risk.

5.         Protect Your Assets

The best time to revisit your financial planning and asset protection strategies is before the economy turns sour. As recession sets in, litigation increases, and with it the risk of creditors and litigants seeking to find business owners personally liable. Proper planning, including the creation of trusts, creation of legal entities, and the transferring of assets, can help mitigate legal claims and exposure for businesses and their owners. A qualified asset protection attorney can set you up with various strategies to minimize personal liability and exposure.

6.         Review Your Key Contracts

Lawsuits among business owners, or with the business's suppliers or vendors, increase during a recession. With that in mind, it makes good sense for businesses to evaluate their key contracts and make sure they properly reflect the parties' interests. In particular, small businesses and partnerships should have their operating agreements reviewed by a dedicated business attorney and amended, if necessary, in advance of a recession. Contracts with key vendors and suppliers should also be reviewed and amended, if necessary.

Recessions are challenging to businesses of all sizes. Small businesses, in particular, are the "tip of the spear" in many instances, meaning that they feel the effects of recession first. Implementing the above strategies, however, can significantly reduce the impact of recession. If you are concerned about the effect of a coming recession on your business, we recommend that you consult one of the knowledgeable and experienced business attorneys and advisors at KI Legal by calling us at (646) 766-8308 or emailing info@kilegal.com.

 _____________________________________________________________________________________________ 

*ATTORNEY ADVERTISING*

*PRIOR RESULTS DO NOT GUARANTEE A SIMILAR OUTCOME*

This information is the most up to date news available as of the date posted. Please be advised that any information posted on the KI Legal Blog or Social Channels is being supplied for informational purposes only and is subject to change at any time. For more information, and clarity surrounding your individual organization or current situation, contact a member of the KI Legal team.  

 _____________________________________________________________________________________________ 

KI Legal focuses on guiding companies and businesses throughout the entire legal spectrum. KI Legal's services generally fall under three broad-based practice group areas: Transactions, Litigation and General Counsel. Its extensive client base is primarily made up of real estate developers, managers, owners and operators, lending institutions, restaurant and hospitality groups, construction companies, investment funds, and asset management firms. KI Legal's unwavering reputation for diligent and thoughtful representation has been established and sustained by its strong team of reputable attorneys and staff. For the latest updates, follow KI Legal on LinkedIn, Facebook, and Instagram. For more information, visit kilegal.com.   

The post Recession Around the Corner? What Every Business Owner Needs to Know, and Do, Now appeared first on KI Legal.