By Steven Milstein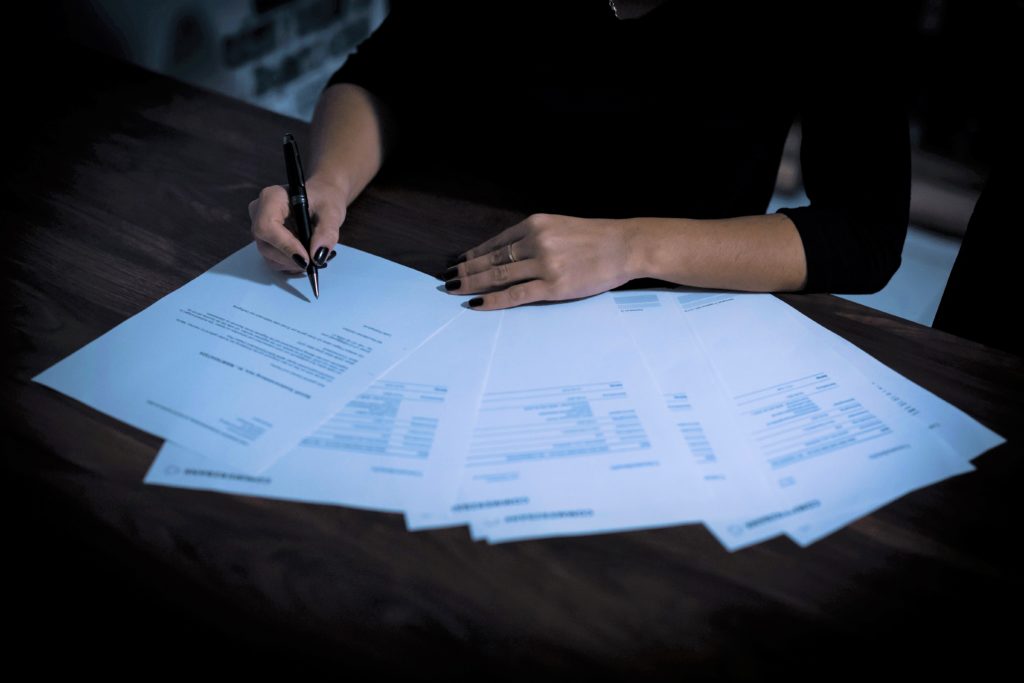 A title company is involved in nearly every real estate transaction involving the transfer of title to real property. Amongst other services performed outside of issuing the title insurance policy to the purchaser of the property (as well as its lender, if any), title companies are tasked with recording the deed conveying title from one party to the other. A deed is used to convey ownership of a subject property. When someone records a deed, that puts the world on notice of who the owner is. Recording a deed is an extremely important part of the closing process, not just a formality. Failure to record a deed can have serious repercussions down the line, as will be explained below.
Recording is often governed by jurisdiction-specific statutes that set forth laws dictating the priority of claims of ownership to a particular property in cases involving multiple parties staking claim to an ownership interest in the same property. There are three different types of recording jurisdictions: 1) "Race"; 2) "Notice"; and 3) "Race-Notice". This article will focus on the race-notice jurisdiction, being the bucket that New York falls under.[1] In a race-notice jurisdiction, the valid legal owner of a real property is the party that is first to actually record the deed (i.e., the winner of the "race" to record) without having knowledge of the property having been previously conveyed by the transferor/grantor to any third party (i.e., not having "notice" of a superior claim to title). As mentioned above, once an instrument (such as a deed) is recorded, it puts the world on "constructive notice" of its existence.
To illustrate the above, picture that Party A sells a piece of real property in New York to his neighbor, Party B, for $100,000.00 on Monday. On Tuesday, Party A sells the same property (that he just sold to Party B) for $150,000.00 to his other neighbor, Party C, who, without having any knowledge of the transaction between Party A and Party B, rushes to the County Clerk's Office and records its deed. Party B doesn't get the chance to record its own deed until Friday. Both Party B and Party C show up to the property that weekend, and of course, start arguing over whose property it is. Who wins in this case? Well, as between Party C and Party B, the New York recording statute will dictate that Party C is the valid legal owner of the property (Party B will have to take this matter up with Party A in court). This is because Party C recorded its deed before Party B recorded its own, therefore "winning the race," and additionally had no prior "notice" of the transaction between Party A and Party B. However, if Party B could demonstrate that Party C had knowledge (or "notice") of the deed transfer from Party A to Party B, Party B will likely prevail, even though Party C recorded its deed first. This is because Party C lost its "bona fide purchaser" status by accepting title to the property knowing it had already been transferred to Party B.
As is demonstrated above, proper and timely recording of a deed can save you from a myriad of problems down the line. Here at KI Legal, our Real Estate Practice is equipped with highly skilled attorneys who possess the necessary skills to ensure that you have valid ownership to your property at a closing. For more information, visit us at https://kilegal.com or contact us at (646) 766-8308. 
---
[1] Alliance Funding Co. v. Taboada, 39 A.D.3d 784 (2d Dept. 2007).

 _____________________________________________________________________________________________ 

*ATTORNEY ADVERTISING*

*PRIOR RESULTS DO NOT GUARANTEE A SIMILAR OUTCOME*

This information is the most up to date news available as of the date posted. Please be advised that any information posted on the KI Legal Blog or Social Channels is being supplied for informational purposes only and is subject to change at any time. For more information, and clarity surrounding your individual organization or current situation, contact a member of the KI Legal team.  

 _____________________________________________________________________________________________ 

KI Legal focuses on guiding companies and businesses throughout the entire legal spectrum. KI Legal's services generally fall under three broad-based practice group areas: Transactions, Litigation and General Counsel. Its extensive client base is primarily made up of real estate developers, managers, owners and operators, lending institutions, restaurant and hospitality groups, construction companies, investment funds, and asset management firms. KI Legal's unwavering reputation for diligent and thoughtful representation has been established and sustained by its strong team of reputable attorneys and staff. For the latest updates, follow KI Legal on LinkedIn, Facebook, and Instagram. For more information, visit kilegal.com.   

The post Recording a Deed in New York: a Race-Notice Jurisdiction appeared first on KI Legal.