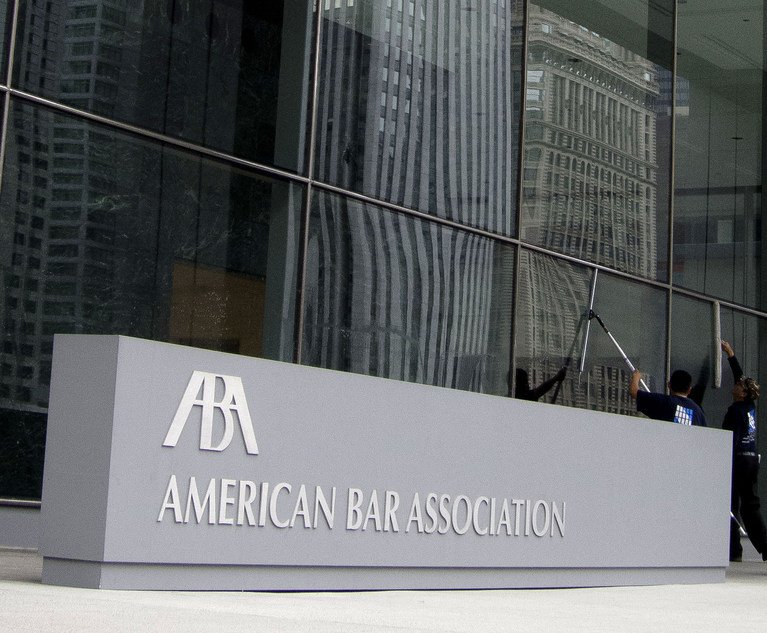 Last week, the ABA Journal published a story on whether or not lawyers have an obligation to ensure that employees don't solicit new clients – as per a new ABA ethics opinion. 

For those less familiar with the ABA, the ABA is "the largest voluntary association of lawyers in the world." In its own words, "as the national voice of the legal profession, the ABA works to improve the administration of justice, promotes programs that assist lawyers and judges in their work, accredits law schools, provides continuing legal education, and works to build public understanding around the world of the importance of the rule of law."

In essence, the ABA's Standing Committee on Ethics and Professional Responsibility's opinion follows that attorneys must "refrain from engaging in improper direct solicitation of potential clients and [they also have] an ethical responsibility to ensure that employees or others hired by the lawyers do not engage in such misconduct." 

As stated in the ABA's press release, "Formal Opinion 501 addresses Rule 7.3(b), as amended in 2018, which defines client solicitation and includes the general prohibition against live, person-to-person solicitation of legal services where a significant motive is "pecuniary gain." Their new opinion, however, now "also considers solicitation in the context of Model Rules 8.4(a) and 5.3, which together extend a lawyer's responsibility for solicitation not only to actions carried out by the lawyer directly but also to persons employed by, retained by or associated with the lawyer under certain circumstances." 

In an effort to clarify this change, the ABA provides 4 hypothetical examples for attorneys. The following, for example, would no longer be permissible under the new rules: "when a lawyer obtains a list from the local sheriff of persons arrested within the last week, calls them on the telephone and offers to provide general legal services," while these, under certain circumstances, would "permissibly fall within the rules" : "if a lawyer asks a personal friend and colleague who is a banker to provide the lawyer's name and contact information to any banking customer or employee that the banker thinks might need an estate plan." 

KI Legal's Co-Managing Partner, Andreas Koutsoudakis, has written his own op-ed in response to this opinion, which can be found below. 

… 

To all my #attorney and #lawfirm connections, as well as #businessowners: 

If you've ever been sued in federal court, you likely received several packages in the mail (some by FedEx overnight priority delivery!) from attorneys/law firms you've NEVER worked with informing you:

1. You're about to be served with a lawsuit by X for a-z, and it's very serious with major monetary exposure! They know because they search for recently filed actions in the subject federal court they practice in to see who has recently been sued, and then they send the material to all of the defendants who they view as "prospective clients" – including you.

2. They and/or their law firm is the best in the business, and they have been representing clients "just like you" in matters" exactly like yours…. for eternity.

3. The Call-to-Action: You should hire them … yesterday! Urgent attention is required because you only have a measly 21 days from the date you are served before you are in default according to the Federal Rules of Civil Procedure! #fear #danger The reality is any reputable and respected lawyer knows that while that is technically true, there has never been an instance where requests for extensions of time to respond has not been consented to by the opposing counsel or approved by the court over the objection of the other side. Extensions of 21, 30, 45 or even 60 days+ are not only regularly warranted to properly investigate and respond to the complaint, but such extensions are even desired by both sides. Stay calm, and don't make decisions based on the false fear created.

My thoughts….

I always felt this was a dirty practice, and still do; although, it has nevertheless been acceptable in the legal industry, since it is an outreach based on a public record (something along those lines). In my career, in a handful of instances out of extremely unexpected available time, I have searched through recent filings out of a curiosity of what's happening today in the world of x or y matter types. However, unless it is an existing client, I don't reach out – with the sole exception to that being when I see a defendant's name whom I recognize (and know) from my personal Greek and local community (i.e., Uncle Jimmy, I have some news to share regarding your business that I came across. I wanted to be the first to inform you so you are prepared. I can help if you need me, but more importantly, I want to let you know you're about to receive a bunch of mail from other lawyers, and you will continue to receive that mail until you hire someone. You're also going to be served at the business any day. You may not want that to happen in front of customers, guests or other employees. Here are your options…." Other than that, I highly dislike and disapprove of the practice of many firms who send out dozens or even hundred of these mailings a month to complete strangers, simply because they can. For the 1 or 2 cases they get, they have cheapened the profession exponentially more than the value they gained.

To be clear, there is value to the defendant who has not yet been actually served (since federal actions are filed first and served later) to hire an attorney who will then accept service on their behalf, thereby avoiding the otherwise out-of-place moment during business hours when they would be actually served. I've never said more than that, and I've relied on my reputation and experience for new business. That may also be why I have NEVER, EVER, been retained in the 3-4 times I reached out to such a community member to be the bearer of bad news. I stopped even "browsing" years ago. Instead, I get updates on all existing clients by way of a 3rd party service, and then I let my existing client know, all of whom are on retainer at all times.

So, given the below article and ABA ethics opinion, what are your thoughts on where the above practice falls in the context of this recent ethics opinion? My thoughts are that the solicitation of any new clients, INCLUDING the prospective client who is a named defendant in a complaint of public record (such as through the federal court Pacers system), are not permitted. I hope so, because the practice is a bad reflection of what it means to be a lawyer.

Being a lawyer is about trust – the trust bestowed upon you to represent your clients' interests. Compensation comes after the decision to trust you as the client's lawyer. For that reason, solicitation of any sort should be strictly prohibited in this context. That includes the ambiguous exception for clients who "routinely use the types of services offered by the lawyer." What does that even mean?

Founded by attorneys Andreas Koutsoudakis and Michael Iakovou, KI Legal focuses on guiding companies and businesses throughout the entire legal spectrum as it relates to their business including day-to-day operations and compliance, litigation and transactional matters.

Connect with Andreas Koutsoudakis on LinkedIn.

Connect with Michael Iakovou on LinkedIn.

This information is the most up to date news available as of the date posted. Please be advised that any information posted on the KI Legal Blog or Social Channels is being supplied for informational purposes only and is subject to change at any time. For more information, and clarity surrounding your individual organization or current situation, contact a member of the KI Legal team, or fill out a new client intake form.

The post KI Legal Co-Managing Partner Andreas Koutsoudakis Responds to New ABA Ethics Opinion appeared first on KI Legal.