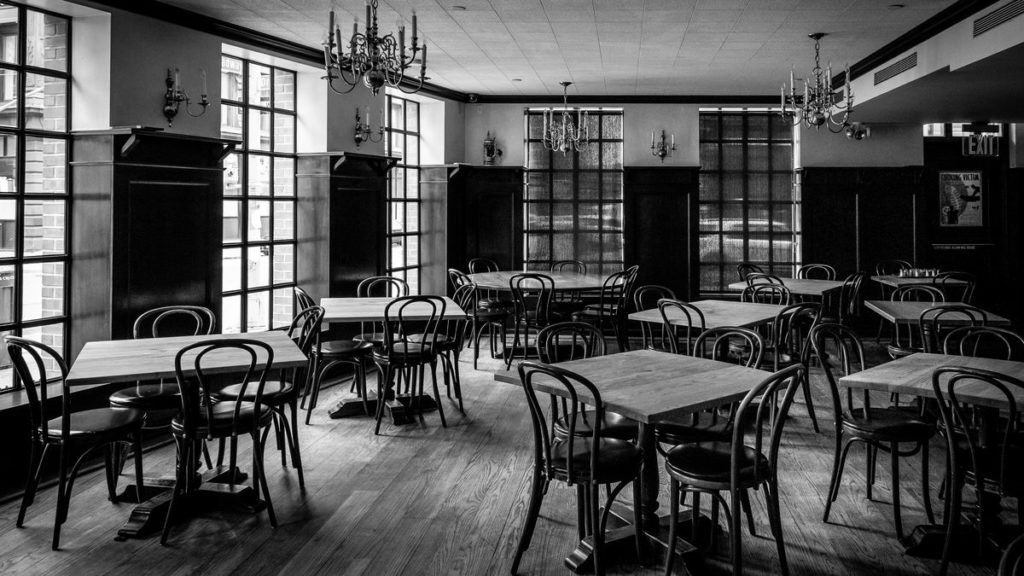 Last Friday, in a 223-203 vote, the U.S. House of Representatives voted yes to replenishing the infamous Restaurant Revitalization Fund (RRF) after more than a year of negotiations. This is quite the landmark decision, surprising many after months of legislative and political dead ends, and will be sure to bring relief to millions of small operators that were not able to access funds during the first round of the RRF.
Background
As per our last article on the program, the buzz that once kept the RRF on the center of the political stage virtually disappeared over the course of last year – so a refresher course is needed:
Here are the facts:
 The Restaurant Revitalization Fund was established by the American Rescue Plan to provide$28.6 billion in funding to help restaurants and other eligible businesses remain open in the faceof pandemic-related hardships.
The RRF aimed to give restaurants funding equal to their pandemic-related revenue loss of up to$10 million per business.
 Most significantly, recipients were not required to repay the funding as long as they used saidfunds no later than March of 2023.
Most controversially, the program ran a priority-based application system during the first 21 daysthat it "went live."

 Prioritized funding applicants included establishments that were owned and operated bywomen, veterans, and socially and economically disadvantaged individuals.
 Following this period, all other applicants would be funded on a first-come, first-servebasis.
Here is a timeline of what ended up happening:
 May 3rd – the RRF began accepting applications
 May 24th – the RRF stopped accepting applications due to having received a number of requestsrepresenting nearly double what Congress had financially allocated. Numerically, the programreceived a whopping 278,000 applications, which would have cost the S.B.A. $72.2 billion.
 June 11th – 3 lawsuits are filed by white, male restaurant owners who claim they werediscriminated against because of the SBA's prioritization scheme
 June 11th – the RRF Replenishment Act is introduced
 June 14th – priority applicants stop receiving their pre-approved awards
 June 18th – the courts ruled that the prioritization structure was unconstitutional and the plaintiffs receive their awards
 June 23rd – the SBA sends letters to all pre-approved applicants telling them they will not need toreapply for the RRF
June 25th – the SBA sends letters to all non-pre-approved applicants telling them their award willnot be approved
 June 30th – the SBA announces that the RRF is officially closing on July 13th
 July 9th – the Independent Restaurant Coalition (IRC) files a Freedom of Information Act request
 July 12th – the SBA releases data on the RRF
 July 23rd – the ENTREE Act is introduced
 August 8th – the RRF Replenishment Act is stopped from passing after a senator objects
 September 10th – the IRC conducts a survey and finds that 82% of operators will be forced toclose if no RRF replenishment is passed
Here is what has been proposed to help save the situation:

1. The Restaurant Revitalization Fund Replenishment Act of 2021

This legislation was first introduced by Congress in June of 2021, and aimed to inject $60 billion into the RRF to fund a much-needed second wave of the RRF. This legislation was importantly introduced by a bipartisan group of politicians including: Sens. Kyrsten Sinema (D-AZ) and Roger Wicker (R-MS) and Reps. Earl Blumenauer (D-PA) and Brian Fitzpatrick (R-PA).

2. The Entrepreneurs Need Timely Replenishment for Eating Establishments (Entrée) Act

This legislation was first introduced in Congress in July of 2021, and also aimed to inject $60 billion into the RRF in order to fund a second wave. This legislation was introduced by Congressman Blaine Luetkemeyer (R-MO). The most notable facet of this legislation was its source of funding, which was planned to come from rescinding money from unspent Economic Injury Disaster Loans (EIDLs) and other state and local funds within the purview of the American Rescue Plan.

3. The Continuing Emergency Support for Restaurants Act

This legislation was first introduced in February of this year, and aimed to inject $48 billion into the RRF in order to also fund a second wave. Like the first, this legislation was also introduced by a bipartisan group of politicians, notably including: Sens. Benjamin Cardin, D-Md., Roger Wicker, R-Miss, and Michael Bennet (D-Co.) with 6 other Republicans signing on as co-sponsors.

So Which Option Came Out On Top?

What the House voted yes on yesterday was #1: Representative Earl Blumenauer's Restaurant Revitalization Fund Replenishment Act of 2021. According to the House's decision, if this legislation is passed by the Senate, it will be bolstered by the Senate's own piece of legislation. Together, these would more robustly be able to provide extra, and/or extended, funding to other businesses that were affected by the pandemic, such as entertainment theaters and transportation workers.

From a financial perspective, some of the bill's funding will come from "'all funds recovered, seized, reclaimed, or otherwise returned'" from unused monies from 2020 and 2021 pandemic relief programs, including criminals that fraudulently stole 'billions' in relief funds meant for small businesses," according to a statement made by President Biden last month. In theory, the $60 billion legislation will allow the government to cover every single grant submitted by food & beverage establishments during the RRF's first round – and the best part is these establishments won't need to reapply in order to get these payments. In terms of allocation, $42B of the $60B will be injected into the RRF, while $13B will be injected into the Hard Hit Industries Award Program.

Who will need to apply? For those who did not apply during the RRF's first round, the program will be open to all establishments that (i) have less than 200 employees, and (ii) have experienced a minimum of a 40% loss in revenue in 2020 and 2021 comparatively to 2019.

Of note: the National Restaurant Association reports that "the authors of this legislation put safeguards in place to assure the transparency of the funding process, like enhanced auditing requirements to prevent fraud and new requirements to ensure that the SBA will share information on the process to the public."

Reactions

While the bill was the product of a bipartisan effort, the reaction to its confirmation has unsurprisingly remained divided upon partisan lines. Democrats, such as House Small Business Committee Chairwoman Nydia Velázquez (D-N.Y.), have celebrated the fact that this $60B bill will be enough to fully address each and every applicant; Velázquez went on to state that "while these companies are dispersed throughout the country, they are united by a common message: that small firms are still hurting and they are counting on Congress for more support." On the other side of the aisle, Republicans have criticized the bill's passing in the face of "Americans resuming many of the activities that had previously been put on hold" and the fact that "more government spending could exacerbate inflation." Take House Small Business Committee vice ranking member Rep. Roger Williams' (R-Texas) statement for example: "at the time, aid was critical for businesses to survive the pandemic. But we must now let the free market work and stop involving spending billions more in the name of COVID-19. This attempt by Democrats to spend billions of tax dollars is irresponsible and will only add to what we have today in the growing inflation crisis."

The legislation's biggest supporter and co-sponsor, Rep. Earl Blumenauer (D-PA), however, is of course relieved to have the bill approved. In his statement to Nation's Restaurant News, Blumenauer explains that "the independent restaurant is the foundation of a livable community. [He's] convinced more than ever that [helping the restaurant community] is going to be essential if we are going to be able to fully recover from the COVID crisis. We need to have these institutions to provide a foundation for ourneighborhoods." When asked how he did it, Blumenauer responded by stating that "there has been a lot of moving piece. It shouldn't be this hard, especially as we're paying for this with resources returned from people who were inappropriately compensated. […] The level of dissention and controversy has been indescribable, and I thought that the restaurants were a way to help bring us all together."

But It's Not Over Yet?

Unfortunately, the House vote was not the end of the road for the RRF. Now, the bill will be passed into the Senate's hands – where the current GOP opposition will be much harder to overcome.

As mentioned prior, if the Senate approves the House's bill, it would be bolstered by its own legislation. That legislation would reportedly give food & beverage establishments $40 billion in relief, with another $8 billion going to non-F&B establishments affected by the pandemic. According to Full Service Restaurant News, "the bill would increase transparency from the Small Business Administration, enhance auditing requirements to prevent fraud, and remove the 21-day priority for businesses owned by women, veterans, and members of socially and economically disadvantaged groups." Unfortunately, the passing of both bills seems less and less plausible the more days go on, given the Senate is still trying to pass a $10 billion coronavirus relief package that has been disintegrating due to partisan disagreements.

In any case, we will unfortunately not know more for at least another two weeks as both the House and Senate have started their two-week recess. Moreover, as stated by Roll Call, Senator Benjamin Carden is reportedly not ready to take up the House legislation – which is yet another obstacle to overcome.

And thus the Restaurant Revitalization Fund saga perseveres.

Founded by attorneys Andreas Koutsoudakis and Michael Iakovou, KI Legal focuses on guiding companies and businesses throughout the entire legal spectrum as it relates to their business including day-to-day operations and compliance, litigation and transactional matters.

Connect with Andreas Koutsoudakis on LinkedIn.

Connect with Michael Iakovou on LinkedIn.

This information is the most up to date news available as of the date posted. Please be advised that any information posted on the KI Legal Blog or Social Channels is being supplied for informational purposes only and is subject to change at any time. For more information, and clarity surrounding your individual organization or current situation, contact a member of the KI Legal team, or fill out a new client intake form.

The post House Votes YES on Restaurant Revitalization Fund Replenishment appeared first on KI Legal.