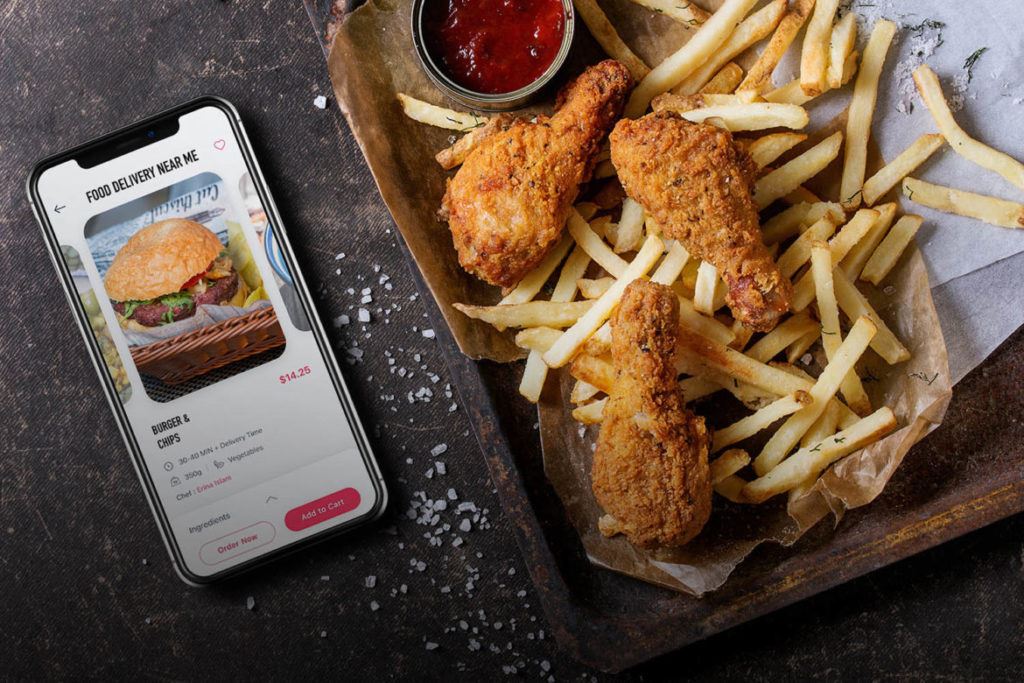 Davitashvili et al v Grubhub Inc et al, U.S. District Court, Southern District of New York, No. 20-0300
Last week, U.S. District Judge Lewis Kaplan ruled against third-party food delivery companies – Grubhub, Inc. ("Grubhub"), Uber Technologies, Inc. ("Uber" or "Uber Eats"), and Postmates Inc. ("Postmates") – condemning their exploitative commission and fee pricing tiers that were unveiled over the course of the pandemic. As a direct result of his decision, the aforementioned companies will be facing an antitrust lawsuit that has been brought by several New York City diners.
Background
As we all know too well, third-party food delivery companies came to dominate, and have continued to dominate, the takeout and delivery market during the pandemic. While millions of small business owners found themselves struggling to stay alive, both financially and literally, the fortunes of companies like Postmates, Uber Eats, and Grubhub quickly swelled in the face of increased demand. According to research included in the memorandum opinion filed regarding this case, "4 restaurant platforms – Doordash and Defendants Grubhub, Uber, and Postmates – account for 98% of the market for meals purchased through restaurant platforms in the United States. As of November 2019, Doordash was the national leader with a market share of 37%, while Defendants GrubHub, Uber, and Postmates held respective national market shares of 31%, 20%, and 10%." As the statistics show, these companies are not only dominating cities, but the nation as a whole.
But popularity, or easiness rather, is just one part of the story. The other is money. And, paradoxically, these services are nowhere near the cheapest option. In fact, they're consistently more expensive than ordering directly from the establishment and they are notorious for running late. Now, there's a whole host of factors that could explain the tardiness – but not so many to explain the money. It's pretty simple actually: financially, these companies have a very simple commission and fee structure that allows for them to maximize their returns while running small businesses dry.
Please recall:
These companies have a 3-pronged approach to getting the most money possible out of a transaction, even if you're just ordering a sandwich from the deli across the street:
They first charge a restaurant commission. This commission, though it can vary, typically lives around the 30% mark for those establishments that don't deliver by their own means, and a slightly lower rate for those that do.
They then charge a service fee. As stated above, though this fee can vary, it typically lives within the 5%-10% range, unless the restaurant is delivering by its own means, in which case it is 0%. This fee gets passed on to the consumer.
They lastly charge a delivery fee. Again, though this fee can vary, it typically lives around the 5% mark. And again, this fee gets passed on to the consumer.
Unsurprisingly, these companies have essentially become the most profitable in their industry. Per the memorandum, "Defendants' current commission rates are triple what they were in 2004 and almost double what they were in 2015. Moreover, other platforms provide the same services at lower rates."
Also unsurprisingly, these companies are being sued left and right for their exploitative actions. Whether the lawsuit is on the basis of their commission fees, delivery fees, second-party phone numbers, wrongful
listings, monopoly-like operations, or otherwise – the number of lawsuits has been steadily increasing since the start of 2021, and clearly isn't stopping quite yet. This doesn't mean that they aren't fighting back, however. For example, all 3 companies are suing to overturn a New York City law that was passed last year that capped their commission fees at 15%; additionally, all but Uber are challenging the same law that was also passed in San Francisco. With all that being said, this antitrust suit is the first of its kind.
The Lawsuit
According to the memorandum, "this putative class action involves the contractual relationships between restaurants and online platforms for restaurant meals. The amended complaint alleges that three defendants – Grubhub, Inc., Uber Technologies, Inc., and Postmates Inc. – each unlawfully has fixed prices for restaurant meals by entering into restrictive agreements with restaurants that preclude those restaurants from charging lower prices off-platform, i.e. in the "direct" markets for restaurant meals and/or on other restaurant platforms. Plaintiffs claim that Defendants thus have caused them to pay artificially high prices for restaurant meals. They seek damages and injunctive relief under Section 1 of the Sherman Act and its state analogues on behalf of themselves and three nationwide classes of others similarly situated." Let's break this down.
The lawsuit centers around one main argument: that the restrictive agreements these companies force restaurants to abide by cuts not only their financial compensation, but also their business as a whole. The lawsuit specifically states that "each of these defendants requires each restaurant listed on its platform to enter into a restrictive agreement – an NPCC – which prevents the restaurant from offering the same menu items directly to consumers or, in some cases, on other restaurant platforms at a lower price than the restaurant charges on the defendant's platform."
Although each company requires an NPCC, the scope of these agreements are not the same across the board. On a company-by-company basis, the lawsuit explains that while "Postmates imposes a narrow NPCC that requires restaurants that use its platform to maintain 'price parity between in-store and online menus,' … Grubhub and Uber both impose wide NPCCs that prohibit restaurants from selling meals at lower prices 'through any competing restaurant platform' or through direct orders placed by consumers." As can be seen, these NPCC's are restrictive for both operators and diners – especially those of Grubhub and Uber. Ultimately, these agreements harm both entities, diner and operator, as a result of these inflated prices.
It is for all the aforementioned reasons that "the amended complaint pleads 4 counts of vertical price fixing…" Specifically, these include:
Counts I and III
Charge Defendants with unlawfully setting minimum prices in the local direct markets for restaurant meals (i.e. for dine-in meals and for meals for takeout and delivery coordinated through the restaurant.)
Counts II and IV
Claim that defendants Grubhub and Uber similarly have set unlawful minimum prices throughout the restaurant platform market, both on the national and local levels.
Because restaurant platform commissions force restaurants to raise their list prices to make money – or even break even – on each transaction, Plaintiffs allege that Defendants' NPCCs have caused anticompetitive effects in the relevant markets and harmed Plaintiffs directly by causing them to pay supracompetitive prices for restaurant meals."
The Decision

Based on the above information, U.S. District Judge Lewis Kaplan deemed that "it was reasonable to infer that requiring restaurants to accept 'no-price competition clauses' left them with 'no choice but to raise prices' regardless of where diners ordered meals." He also specifically called out Uber and Grubhub's restrictive clauses, stating that "diners plausibly alleged that [these clauses] discouraged restaurants from using other platforms, despite their need to generate enough sales to stay afloat andoffset low profit margins."

It comes as no surprise, therefore, that Judge Kaplan wrote that the "Defendants' motion to dismiss is denied in its entirety."

The Reactions

As of now, Grubhub has been the only entity to respond to the news of this decision, stating its disappointment "with the decision and [that it] will continue defending its dining-related services." Lawyers for the diners, on the other hand, are reportedly pleased with the decision.

This lawsuit is ongoing.

*Data and lawsuit details have been pulled from:
MEMORANDUM OPINION re: (37 in 1:20-cv-03000-LAK) JOINT MOTION to Dismiss the Amended Consolidated Class Action Complaint. filed by Grubhub Inc., Postmates Inc., Uber Technologies, Inc. For the foregoing reasons, Defendants' motion to dismiss (Dkt. 37) is denied in its entirety. (Signed by Judge Lewis A. Kaplan on 3/30/2022) Filed In Associated Cases: 1:20- cv-03000-LAK, 1:20-cv-05134-LAK (ate)

Founded by attorneys Andreas Koutsoudakis and Michael Iakovou, KI Legal focuses on guiding companies and businesses throughout the entire legal spectrum as it relates to their business including day-to-day operations and compliance, litigation and transactional matters.

Connect with Andreas Koutsoudakis on LinkedIn.

Connect with Michael Iakovou on LinkedIn.

This information is the most up to date news available as of the date posted. Please be advised that any information posted on the KI Legal Blog or Social Channels is being supplied for informational purposes only and is subject to change at any time. For more information, and clarity surrounding your individual organization or current situation, contact a member of the KI Legal team, or fill out a new client intake form.

The post Another One for the Books: Third-Party Food Delivery Platforms Now Face Antitrust Lawsuit Brought Forth by Diners appeared first on KI Legal.