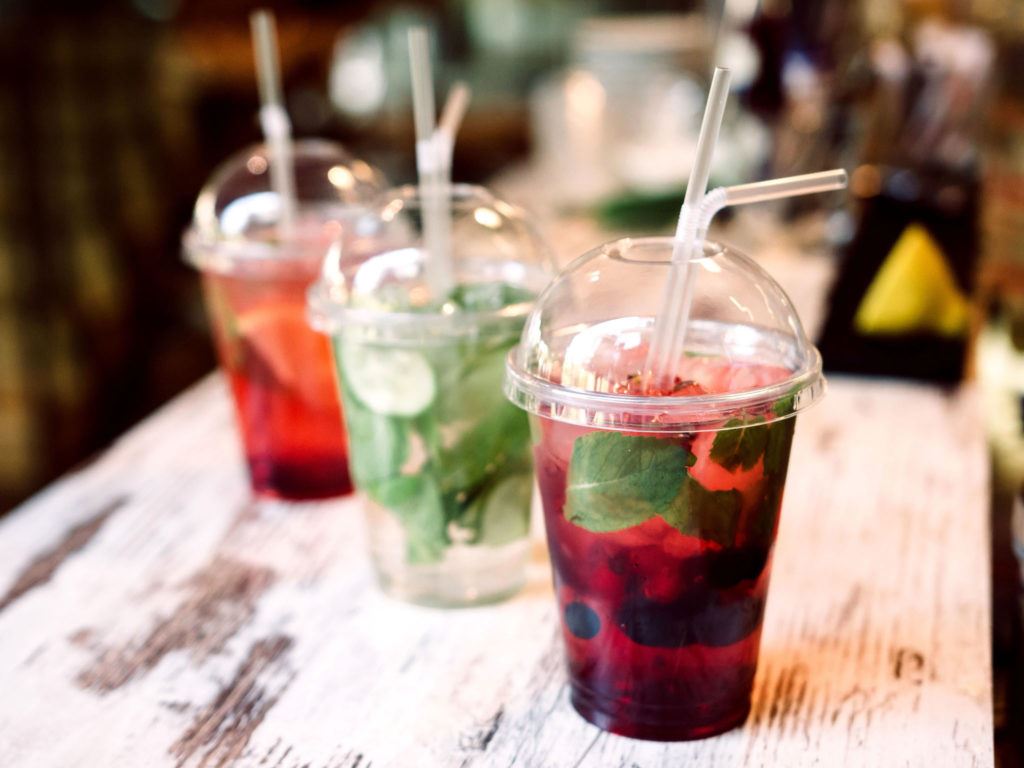 Last Friday, New Yorker F&B establishments received some long awaited good news, for patrons and operators alike: the alcohol-to-go program has been reinstated by Governor Kathy Hochul.

As You May Recall

The "drinks to go" policy was first unveiled by way of an Executive Order in 2020, about a month after the pandemic effectively forced all indoor dining establishments to close in-person operations. The policy allowed for alcoholic drinks to be purchased for takeout, as long as they were sold "in a container with a secure lid or cap sealed in a manner designed to prevent consumption without removal of the lid or cap by breaking the seal." In July, the policy was amended, and thereon required consumers to purchase (substantial) food at the same time as their drinks. In any case, the policy quickly became a lifeline for small businesses struggling to keep their doors open and became widely appreciated by patrons looking to buy from their neighborhood establishments.

Last year, however, the policy was terminated when former-Governor Andrew Cuomo declared the end of New York's state of emergency in June. Its ending was devastating for all parties involved, and massive support for its reinstatement and permanence has been growing ever since. As a result, a permanent alcohol to-go bill was proposed in the Assembly by Assemblymember Steven Cymbrowitz (D- Gravesend-Homecrest-Brighton Beach-Manhattan Beach) and Leroy Comrie (D-Queens) supporting from the Senate.

Upon Governor Kathy Hochul taking office, many became hopeful of its reinstatement when she publicly voiced her support for the legalization of a permanent alcohol to-go program during her January State of the Address. This, however, ultimately did not result in any changes – until now.

Another Shot

Yesterday, during budget negotiations with the New York State Legislature, Hochul and the Legislature announced that they will be reinstating the policy. This time around, as reported by Bloomberg, the policy will allow businesses "already licensed to sell liquor to sell booze for take-out and delivery, but that any purchase must be 'accompanied by a substantial food item,' according to the proposed language. There's no clear definition of whether a substantial food item means."

As reported by the New York City Hospitality Alliance, the policy will have the following provisions:

–  Permits glasses of wine/spirits/cocktails to be sold for takeout and delivery from on-premise licensees like restaurants and bars. Prohibits sales of full bottles of wine or liquor
–  Includes a substantial food requirement that will be defined by the State Liquor Authority
–  Requires drinks be in an appropriately sealed container
– No open containers
–  Requires price and serving to be the same for both on-premise and takeout/ delivery drinks
–  Deliveries and takeout must follow local rules & regulations in relation to hours of operations
–  Allows delivery by the business or by 3rd party delivery
–  Requires delivery drivers to verify 21- years of age using photo id (license, passport, military id)
–  Requires that all appropriate federal/ state vehicle and traffic laws be followed
–  Allows State Liquor Authority to adopt rules and regulations necessary to implement and enforce laws and regulations that pertain to To-Go
–  Law Sunsets: 3-years after enactment.

Concurrently, Hochul and the Legislature also approved the establishment of an Alcohol Beverage Control Law Reform Commission, whose role will reportedly be to review New York's alcohol sector and regulatory framework to better support and reform it.

The terms of this policy will need to be finalized before the spending plan's arbitrary April 1st deadline, although this date will likely change as Hochul and the Legislature's leaders have yet to finalize a full budget deal.

So, When Will To-Go Cocktails be Ready for Purchase?

While this is exciting news, this announcement does not mean that the policy is signed, sealed, and delivered. Now that the Governor and Legislature have agreed to reinstate it, it must move on to the Senate, Assembly, and then get signed into law before it can actually take effect.

If it does pass, however, New York will be one of over 20 states that have legalized the sale of to-go alcoholic beverages as a result of the pandemic.

In terms of timing, Restaurant Dive predicts that "with the legislative session running to mid-June, and Hochul proposing a slate of ambitious programs, it's unclear whether New York restaurants will be able to sell alcohol for takeout at any point this winter."

Founded by attorneys Andreas Koutsoudakis and Michael Iakovou, KI Legal focuses on guiding companies and businesses throughout the entire legal spectrum as it relates to their business including day-to-day operations and compliance, litigation and transactional matters.

Connect with Andreas Koutsoudakis on LinkedIn.

Connect with Michael Iakovou on LinkedIn.

This information is the most up to date news available as of the date posted. Please be advised that any information posted on the KI Legal Blog or Social Channels is being supplied for informational purposes only and is subject to change at any time. For more information, and clarity surrounding your individual organization or current situation, contact a member of the KI Legal team, or fill out a new client intake form.

The post NYC's Alcohol-To-Go Program Reinstated by Governor Hochul appeared first on KI Legal.