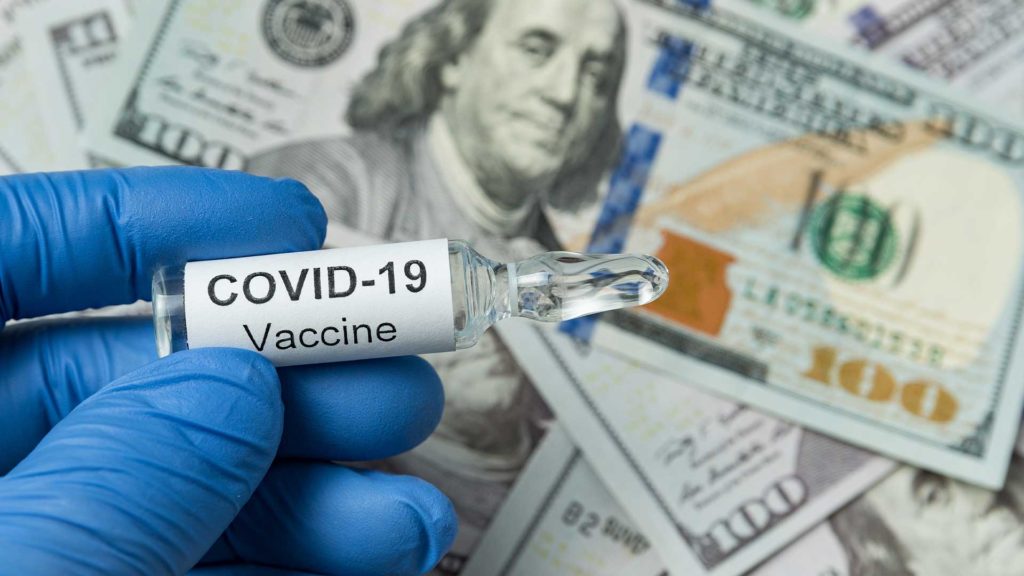 Photo courtesy of ABC7 New York
In June, the city launched the NYC Vaccine Referral Bonus Program, which "incentivizes community- and faith-based organizations to encourage members of their neighborhoods to get vaccinated by awarding money for each person they refer who gets their first vaccine at a City-run site." Referral organizations will be credited $100 per individual referred, up to a total of $20,000. The city stated that it would make up to $4,000,000 in direct payments available to civic, faith, tenant, and other associations for their referrals. 
Now, the city has added small businesses, such as restaurants, to the list of eligible organizations. 
Just as other organizations have done, restaurants will need to apply for the program and get approved before they refer individuals to get vaccinated. Once they have done both, the individual can either make an appointment or simply walk up to a city-run site to get their vaccine. Once there, they simply have to select the organization that referred them to get vaccinated; the program has expressly stated that no personal information for those getting their vaccine will be shared with the organization. 
The city will be making payments to organizations once the program concludes. 
Business' eligibility will be determined based on if they have:
Demonstrated experience working in low-income neighborhoods and/or with marginalized communities providing services or benefits, community organizing, conducting community education or other civic projects with community residents, 
The capacity to perform outreach required to encourage New Yorkers to get vaccinated, and 
The ability to receive payment for outreach services.
According to Mayor de Blasio's statement during his most recent media availability, "the beauty of [the program] is the individual is rewarded for coming forward, but whatever the organization is – a house of worship, a community group, a business – they get a boost too, and a thanks from the city for doing the right thing and helping to get people vaccinated." He continued, stating "anyone who wants to be a part of this, encouraging community members to come in and get vaccinated, we want those small businesses to benefit. We want to make sure that the individuals from the community come in and get back safe first and foremost, we want them to benefit from it, but we want the small businesses to benefit as well." 

Interested organizations can sign-up by following this link: nyc.gov/vaccinereferralbonus 

Founded by attorneys Andreas Koutsoudakis and Michael Iakovou, KI Legal focuses on guiding companies and businesses throughout the entire legal spectrum as it relates to their business including day-to-day operations and compliance, litigation and transactional matters.

Connect with Andreas Koutsoudakis on LinkedIn.

Connect with Michael Iakovou on LinkedIn.


This information is the most up to date news available as of the date posted. Please be advised that any information posted on the KI Legal Blog or Social Channels is being supplied for informational purposes only and is subject to change at any time. For more information, and clarity surrounding your individual organization or current situation, contact a member of the KI Legal team, or fill out a new client intake form.

The post Small Businesses Can Now Receive Vaccination Referral Bonus' appeared first on KI Legal.