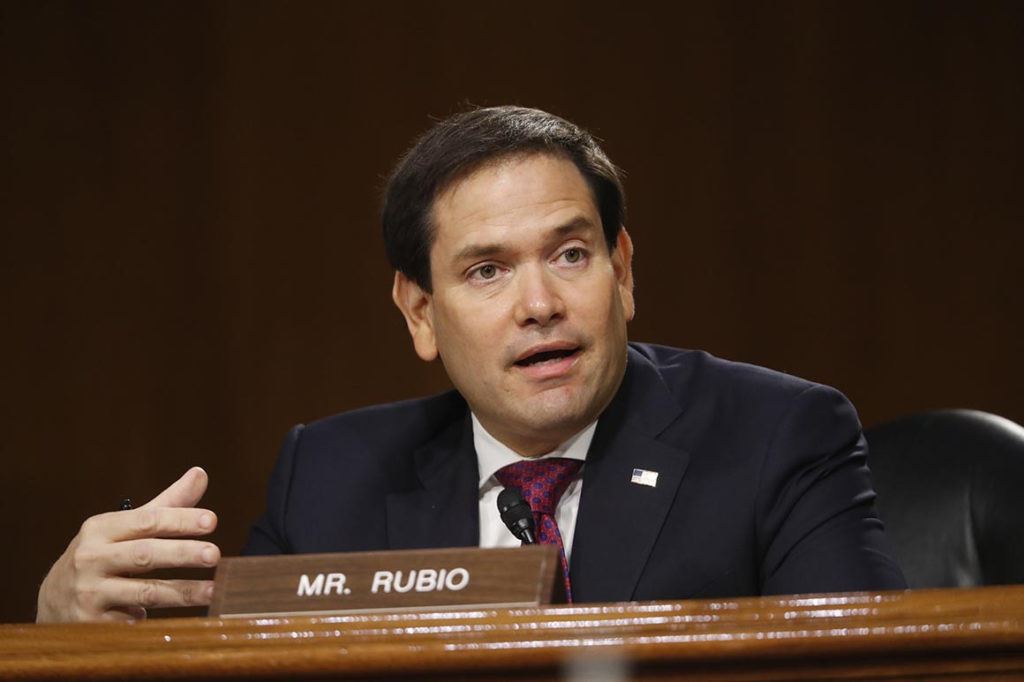 Marco Rubio, a Republican Florida Senator, introduced a bill this week – the "Mind Your Own Business Act" – that would target corporate spending that uses shareholder money for what he dubs "woke social policy actions." 

Here are the bill's details: 

1. Corporations would be required to prove to shareholders that any political stances taken were for their benefit. 

According to Rubio's latest press release, the bill "requires large public companies listing on national stock exchanges to provide shareholders with significant holdings with certain privileges with respect to claims for breach of fiduciary duty under covered circumstances." Examples of covered circumstances include "if a company takes an action on a primarily non-pecuniary basis in response to State law, boycotts a class of persons or industry on a primarily non-pecuniary basis, or uses primarily non-pecuniary public reasoning for an action." Rubio clarified that "corporate defendants would be bound by presumptions that pecuniary interest does not include common defenses used to defend exercises of business judgment, including the media image of the company or employee morale." Moreover, he stipulated that "if you own a stock, invest in a mutual fund, have a company-sponsored 401k, then you are a shareholder and are owed legal duties by the corporations you invest in." 

2. If the corporation fails to prove that it was in shareholder interest, corporate officers would be held personally liable. 

Rubio has labeled this a crucial step in assuring accountability. Per the press release, the bill "ensures that for claims of breach of fiduciary duty against management brought by shareholders under these covered circumstances, management would have the burden of proof." This is in line with current laws in place on the matter, which allow shareholders to sue corporate officers when actions are politically driven rather than fiscally motivated. This being said, Rubio believes that "corporations have stacked the deck to make these lawsuits hopeless. They tweak provisions in their bylaws to protect themselves as they leave America behind." With this bill, "management… would be liable without indemnification by the company for a minimum amount of damages and attorney's fees… if found in breach of their duties." 

Why was this bill proposed in the first place? 

According to Rubio, many controversial actions have been taken by companies that supposedly relied on their consumer prominence to take political stands; he cited Nike, Coca-Cola, and Gillette as examples. The latter, for example, "cost its parent company billions of dollars in revenue following fierce backlash over a 2019 commercial that sought to highlight 'toxic masculinity,' according to Rubio. 

In an op-ed that he submitted to Fox Business, Rubio states: "patriotic Americans who love their country and the opportunity it provides should be able to fight back against the growing tyranny of the woke elites running corporate America. These are often nationless corporations that amass fortunes divorced from the fate of our great country while pushing socially destructive, far-left policies like boycotts and cancel crusades at home." 

With this new bill, he argues that shareholders will be empowered to "take action when a company follows the latest woke, Marxist fads: boycotting a state, denying services to politically disfavored groups, or remaking their workforces to advance concepts like critical race theory."

Founded by attorneys Andreas Koutsoudakis and Michael Iakovou, KI Legal focuses on guiding companies and businesses throughout the entire legal spectrum as it relates to their business including day-to-day operations and compliance, litigation and transactional matters.

Connect with Andreas Koutsoudakis on LinkedIn.

Connect with Michael Iakovou on LinkedIn.

This information is the most up to date news available as of the date posted. Please be advised that any information posted on the KI Legal Blog or Social Channels is being supplied for informational purposes only and is subject to change at any time. For more information, and clarity surrounding your individual organization or current situation, contact a member of the KI Legal team, or fill out a new client intake form.

The post Senator Rubio Introduces "Mind Your Own Business Act" Targeting Large Corporations Taking Political Positions appeared first on KI Legal.