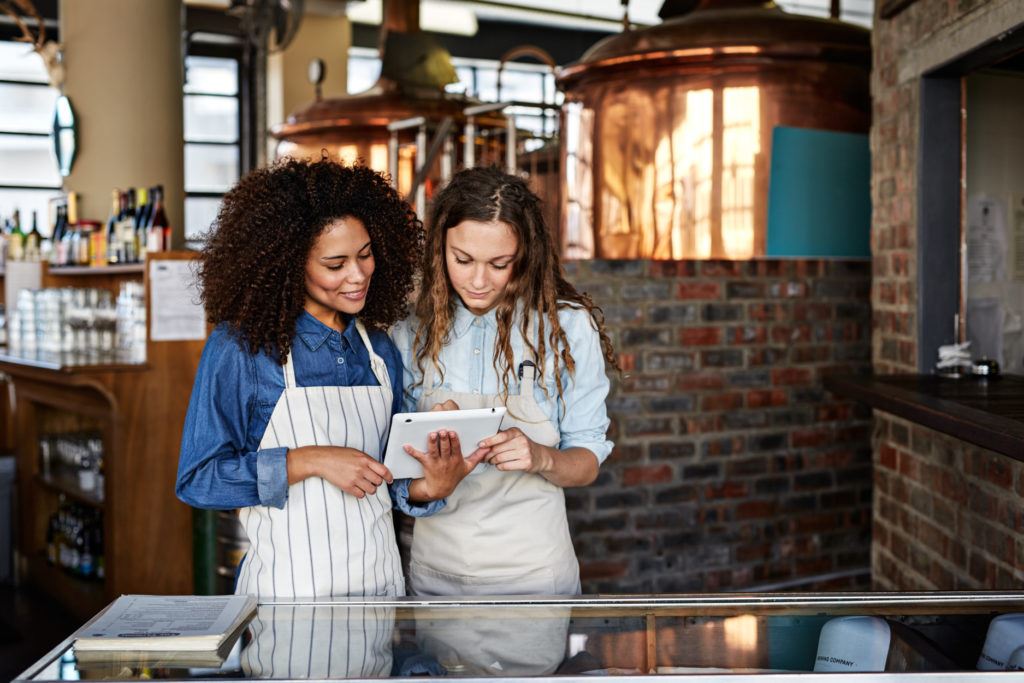 Whereas the role of host or maître d' used to be regarded with prestige and power, it has undergone a seismic change over the course of the pandemic. Today, the job is regarded as an entry-level position, made up of mostly young women, who now have to shoulder the responsibility of enforcing Covid-19 safety precautions. These individuals must judge whether customers will comply – including whether or not their vaccination proof is real or if they will keep their masks on – and must be prepared to deal with any type of pushback. 

The role of a host is now a frontline position in the vaccination war – and experience has proved that it is not an easy feat. Several stories depicting the situation's propensity for violence have been released, most recently including a physical attack of several hostesses in Baton Rouge and another in New York City (though the latter story has more to it). 

Here is what we know for a fact. 

The majority of individuals currently taking on this job are women. Recent data released by the U.S. Bureau of Labor Statistics found that women make up 81.9% of all hosts in American restaurants; in the same report, it was also found that 81.2% of all hosts are white. These women are overwhelmingly young, just starting in the industry (or in the workforce more generally), and are not making very much money; for reference, the bureau has found that the average annual wage for hosts was $24,800 in 2020. 

Several interviews have been conducted recently with hosts from across the U.S. in an effort to gauge just how dire the situation has become. According to their various findings, the job has become significantly more difficult and dangerous over the course of the pandemic. This has been exacerbated by ever-changing vaccination mandates, mask mandates, and the politicization of the pandemic. Coupled with a staffing shortage, restaurants have generally become plagued by longer waits and slower service. As a result, customers have changed their eating-out behavior and expectations. Here are some of the most cited customer reactions that hostesses have experienced at an elevated rate; compared to pre-pandemic levels, there has been more: screaming, name-calling, throwing of objects, blaming, demands to put oneself at risk (i.e. taking off your mask so you can be better heard), and verbal and physical assault. 

These customer reactions are creating trends that are neither acceptable nor sustainable. The fact of the matter is that hosts were not hired, trained, or prepared to balance the manifestations of customer dissatisfaction that they are being served today. They are also being left to fend for themselves. Although this is not true everywhere, many across the nation have repeatedly cited a feeling of abandonment by management (or even other coworkers). This sentiment is much more common in places that don't have a city or state vaccination mandate, not to mention those that have outright banned the enforcement of such safety measures altogether. 

As the industry trudges forward, winter anxiety is beginning to settle in. Many are predicting that the cold will make customers even more agitated, given they will not be able to eat outside and will have to wait in the cold to get their proof of vaccination checked. 

Founded by attorneys Andreas Koutsoudakis and Michael Iakovou, KI Legal focuses on guiding companies and businesses throughout the entire legal spectrum as it relates to their business including day-to-day operations and compliance, litigation and transactional matters.

Connect with Andreas Koutsoudakis on LinkedIn.

Connect with Michael Iakovou on LinkedIn.

This information is the most up to date news available as of the date posted. Please be advised that any information posted on the KI Legal Blog or Social Channels is being supplied for informational purposes only and is subject to change at any time. For more information, and clarity surrounding your individual organization or current situation, contact a member of the KI Legal team, or fill out a new client intake form.

The post Restaurant Hosts, Mostly Women, Have Been Placed on the Vaccination War's Frontlines appeared first on KI Legal.