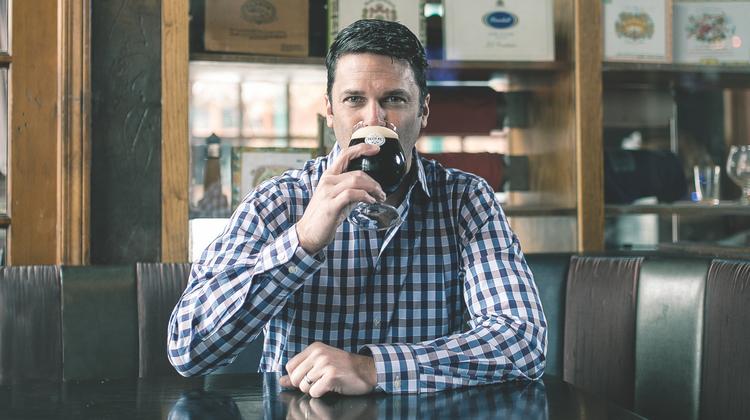 In a landmark feat, a business interruption claims case filed by the Missouri-based restaurant and brewery group K.C. Hopps is going to trial after a Kansas City judge upheld his ruling that the establishment sustained "direct physical loss or physical damage during the pandemic." 
This is, of course, not the first lawsuit of its kind. Hundreds of businesses have filed similar suits against insurance companies over the course of the pandemic, however, most of them have been dismissed. According to the University of Pennsylvania Law School case tracker, "less than 2% of the 600+ tracked COVID-19-related business interruption cases have granted the insurance policyholder a motion summary judgment, and more than 80% of these cases have been dismissed by courts." 
So why is K.C. Hopps' case different? U.S. District Court Judge Stephen Bough has maintained that, because the F&B establishment provided evidence that a Covid-19 infection was present on its premises, there is enough evidence to go to trial. According to Judge Bough, "whether the virus was present on plaintiff's premises, whether it actually caused a physical loss or physical damage to plaintiff's premises, and the extent of plaintiff's damages due to that 'loss' are genuine issues of material fact which preclude summary judgment." 
The physical loss or damage requirement has been the biggest obstacle for businesses trying to win business interruption claims. The centerpiece of this debate is whether a business losing money because of the pandemic really constitutes a physical loss. According to insurance attorneys, such as Micah Skidmore, "the only successful business interruption claims cases have focused on evidence of COVID-19 infection on their property, instead of the government-forced lockdowns." According to Skidmore, "courts have not found that the orders themselves qualify as physical loss cases. By and large, those that have succeeded had been the ones that have said we have viral contamination on the premises. […] So, this case is consistent with the idea that if you have the virus present at your property, you have a better chance of establishing that you have [a case]."
When the case goes to trial, K.C. will have to provide evidence that sick customers or employees were on-premises; this can be done 2 ways: 
Through a witness – who will testify that they were sick
Through an expert (such as an epidemiologist) – who can certify that the combination of the number of Covid-19 cases in the surrounding area compounded by the foot traffic in the restaurant leads to a scientific certainty that the business employed, or at least came into contact with, individuals who became ill with Covid-19
Meanwhile, the insurers will argue that everything is able to be cleaned, and thus it is not a physical loss. This argument, however, overlooks a variety of difficulties that arise when ensuring the cleanliness or purification of a space that has a lot of foot traffic – just wiping down surfaces is not enough. For example, ensuring that the virus has been properly eliminated from fabric surfaces and the air itself is virtually impossible. A deep clean can effectively be rendered useless if an employee or customer simply coughs on the surface the next minute. 

Judge Bough did, however, grant Cincinnati Insurance (the defendant) summary judgment on the issue of ingress/egress or the ability of a property owner to enter/leave their property. The date of the K.C. Hopps v. Cincinnati Insurance trial is still to be determined. 

Founded by attorneys Andreas Koutsoudakis and Michael Iakovou, KI Legal focuses on guiding companies and businesses throughout the entire legal spectrum as it relates to their business including day-to-day operations and compliance, litigation and transactional matters.

Connect with Andreas Koutsoudakis on LinkedIn.

Connect with Michael Iakovou on LinkedIn.

This information is the most up to date news available as of the date posted. Please be advised that any information posted on the KI Legal Blog or Social Channels is being supplied for informational purposes only and is subject to change at any time. For more information, and clarity surrounding your individual organization or current situation, contact a member of the KI Legal team, or fill out a new client intake form.

The post Restaurant Operator's Business Interruption Suit Heads to Trial appeared first on KI Legal.