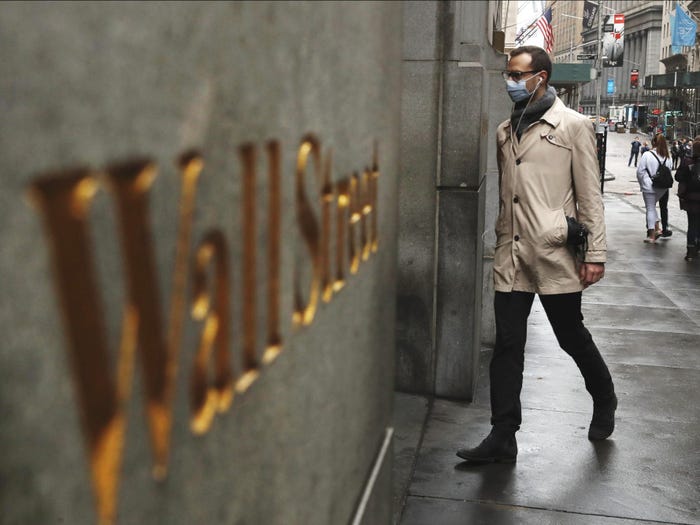 By Steven Siegler and Allison Massey[1]
Recent developments with New York State's COVID-19 response have triggered additional requirements on New York businesses under the HERO Act.
What is the HERO Act?
After identifying weak points in the State's health code that were exposed during the COVID-19 pandemic, the New York legislature was determined to ensure the health and safety of New York workers, primarily in the face of an airborne disease like COVID-19. First sponsored by New York Senator Michael Gianaris (D-12th) and Assembly Member Karines Reyes (D-87th) and generally supported by New York unions and employee advocacy groups, the New York Health and Essential Rights Act (the "HERO" Act) was passed by former governor Andrew Cuomo on May 5, 2021. The HERO Act was initially advanced to better protect essential workers, and particularly those who had to go back to work prematurely, in order to alleviate economic suffering during the pandemic. While some New Yorkers were able to work from home, others did not have the choice to do so.  According to Senator Gianaris, "too many workers have already sacrificed their health for our community's benefit. The New York Hero Act honors their efforts by giving workers the tools to protect themselves while on the job." [2]
 Developed by the New York State Department of Health and the New York State Department of Labor ("NYDOL"), the Act mandates the health and safety precautions that employers must take to protect employees from airborne diseases like COVID-19.  HERO required that New York employers adopt a "health and safety plan" that met certain standards set by the NYDOL no later than August 5, 2021. Employers were then required to distribute this plan to employees and post notice of the plan in the workplace. On September 6, 2021, Governor Hochul announced the designation of COVID-19 as an infectious disease outbreak, thus triggering additional HERO requirements. As of now, employers must immediately put their health and safety plans into effect.
What is mandated under the Act?
The NYDOL requires all covered employers to adopt a health and safety plan for infectious disease outbreaks such as COVID-19 and to put the plans into action if an outbreak occurs.
What does a HERO-compliant health and safety plan look like?
New York business owners already face an onerous regulatory burden and COVID-19 has complicated things even further. Perhaps in acknowledgment of this, the NYDOL has provided business owners with ready-made, HERO-compliant health and safety plan templates on its website. These templates are organized by industry. The industries included are agriculture, construction, delivery services, domestic workers, emergency responders, food services, manufacturing and industry, personal services, private education, private transportation, and retail. There is also a Model Airborne Infectious Disease Exposure Prevention Plan, which is a generic template if an employer finds that the industry-specific templates do not work for their business. Employers also have the option of developing their own safety standards if they choose, but these must meet or exceed the minimum requirements of the Airborne Infectious Disease Exposure Prevention Standard mandated under the Act.
Who is covered by the Act?
The definition of "employees" under the Act is broad. It includes both full-time and part-time workers, seasonal workers, domestic and home health workers, day laborers and independent contractors. Only government workers, state workers and independent contractors employed by the State are excluded from this definition. "Employers" is similarly broadly defined as any individual in the private sector with a worksite located in New York State, and a worksite is defined as "any physical state including a vehicle, that has been designated as the location where work is performed."[3]
What health and safety requirements does the HERO Act specify?
By August 5, 2021, all covered employers should have adopted a health and safety plan for their business. Employers are required to distribute their safety guidelines to their employees at least thirty days after a plan has been adopted. The plan must be included in the employee handbook, prominently displayed at the worksite, and provided both in English and in whatever the employee's primary language is.  A copy of the plan must be available at the worksite for employees to review at any time, and any newly hired employees must be given one as well. In the event of a "designated outbreak" and any subsequent closure of the business, the safety plan must be redistributed to employees at least fifteen days after the return to the workplace.
Further, all HERO-compliant plans must include a mandatory health screening each workday to ensure employees are not showing symptoms of sickness. The HERO Act's "Stay Home" policy requires that any employee showing symptoms of respiratory sickness stay away from the workplace. As much as possible, employees must socially distance, keeping at least six feet away from other people while working. Employers are required to provide employees with personal protective equipment (like facemasks) as well as mechanisms for hand washing at their own expense. All soaps used should consist of at least 60% alcohol. Objects that are repeatedly touched in the workplace (door handles, water faucets, light switches) must be cleaned and disinfected regularly.
Employers must conduct a verbal review of their safety plans with their employees as well. Employers must describe the signs and symptoms of COVID-19 and the way it spreads from person to person, as well as the health and safety plan adopted by the business. The review should include a discussion of the specific COVID-19 prevention tactics mandated by the plan and the places and activities in the worksite that have the highest chances of spreading the sickness. Employees must be made aware of their rights under the Act as well as their obligations.
Do employers need to start putting their HERO Act plans into effect now? How did this happen?
Yes, as of September 6, 2021, employers are required to put their HERO-compliant plans into effect. The increasing threat of the COVID-19 delta variant prompted rising concern both in the New York State legislature and among workers' unions and advocacy groups. In August, the New York Immigration Coalition and the State Nurses Association wrote a letter to the new Governor Kathy Hochul urging her to declare COVID-19 as an emergency to begin implementation of health and safety plans across the state. Business advocacy groups generally did not support the emergency declaration. These advocacy groups sent a letter to Governor Hochul in August 2021. This letter urged her not to declare COVID-19 a serious risk of harm to the public, claiming that the implementation of the HERO Act would leave smaller businesses open to frivolous employee lawsuits and greatly increase an employer's risk of liability during the pandemic.
As well as adopting a health and safety plan, employers must now put that plan into effect. To comply with this new mandate, employers should review their plan with their employees and ensure that the requirements involving PPEs and facemasks, social distancing, and worksite cleanliness are implemented. At this point, employers must also begin screening employees each day for COVID-19 symptoms and abide by the "Stay Home" policy. Employers must also designate at least one supervisory employee who will monitor compliance with the health and safety plan.
What HERO Act requirements are going into effect in the near future?
Beginning on November 1, 2021, all employers with ten or more employees must allow their employees to form a joint labor-management committee to review the policies enacted in their workplace and monitor their efficacy. The committee also has the authority to raise health and safety concerns with their employer should the need arise and must meet at least once per quarter during work hours. This committee must be made up of both employer and employee representatives, and at least two-thirds of these representatives must be made up of non-supervisory employees either elected by other non-supervisory employees or by a collective-bargaining entity.
Can employees sue under the HERO Act?
Yes, for violations of their employer's health plans which are not remedied within 30 days. Under the June 2021 NYDOL guidelines, an employee may seek injunctive relief, attorney's fees, costs, and liquidated damages for violations of the health plan that can lead to a "substantial probability of death or serious physical harm." To bring suit, the employee must make the employer aware of the violation. The employer has thirty days to remedy the violation. If after this time the violation still exists, the employee may bring their lawsuit. Employer retaliation for such a suit is forbidden under HERO. Any employer found to be in violation of the HERO Act may be fined a minimum of $50 per day for failing to adopt a safety plan, and $1,000-$10,000 for failing to abide by the plan. However, because the Act is very new, few suits have been brought under it so far. This may change in the future.
New York employers should consult with a knowledgeable employment compliance attorney, like the attorneys at KI Legal, to assist with the adoption and enactment of their HERO Act health and safety plans to minimize business risk and disruption.
---
[1] Steven Siegler is a partner of the law firm of Koutsoudakis & Iakovou Law Group PLLC where he specializes in employment law and business litigation. Allison Massey is a third year J.D. candidate at Benjamin N. Cardozo School of Law and an extern to the firm.

[2] Senate Deputy Leader Gianaris Announces NY HERO Act To Keep New Yorkers Safe From COVID-19 While On The Job, www.nysenate.gov (2020), https://www.nysenate.gov/newsroom/press-releases/michael-gianaris/senate-deputy-leader-gianaris-announces-ny-hero-act-keep (last visited Sep 13, 2021).[3] NY Labor Law, tit. 1 § 218-b (2021).

Founded by attorneys Andreas Koutsoudakis and Michael Iakovou, KI Legal focuses on guiding companies and businesses throughout the entire legal spectrum as it relates to their business including day-to-day operations and compliance, litigation and transactional matters.

Connect with Andreas Koutsoudakis on LinkedIn.

Connect with Michael Iakovou on LinkedIn.


This information is the most up to date news available as of the date posted. Please be advised that any information posted on the KI Legal Blog or Social Channels is being supplied for informational purposes only and is subject to change at any time. For more information, and clarity surrounding your individual organization or current situation, contact a member of the KI Legal team, or fill out a new client intake form.

The post HERO Act Update: Additional Requirements Imposed on New York Businesses appeared first on KI Legal.