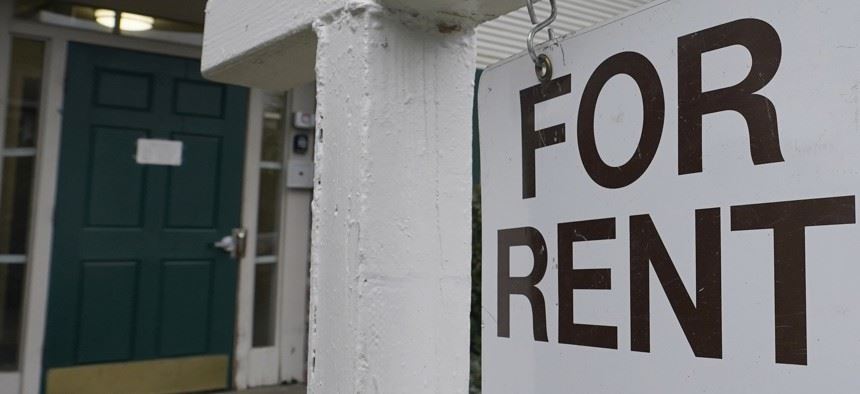 According to the Treasury Department's statement made today, "state and local officials have disbursed less than 17% of federal rental aid as of the end of August" due to an amalgam of bottlenecks and shortages that have plagued the $46.5 billion eviction prevention program. Now, 8 months after the program was created, the Treasury has announced to program recipients that it will be allocating funds from areas that have not been disbursing the money. 

Per the White House pandemic relief office's predictions, the assistance delivered will total around $16.5 billion by the end of the year if the current pace of distribution is maintained. This will effectively only be enough to cover about 60-65% of households that are presently at significant risk of eviction. About 2.6 million tenants are in danger of imminent eviction if they do not receive this aid, according to the Urban Institute; since the program only served 420,000 tenant households last month, the total number of tenants served now stands at 1.4 million. In August, the program disbursed $2.3 billion, which marks a near 32% increase from July's $1.7 billion; this may be a signal that the programs are streamlining their distribution processes and becoming more efficient. 

Now, the Treasury will begin implementing its promise to reallocate funds from underperforming jurisdictions. In a letter to state and local housing officials, Treasury Deputy Secretary Wally Adeyemo outlined the manner in which the department will reallocate money. Although the letter's contents do not reflect a finalized plan, as more guidance will be released in the coming days, it still offers a good picture of how the department will be approaching the situation. The letter states that "we anticipate implementing the reallocation process over a period of time, with escalating consequences if a state or locality fails to demonstrate progress in using its [first batch of] funds or implementing the flexibilities Treasury has made available." 

In line with the law that Congress passed in December, "all programs that have obligated at least 65% of their first allocation by September 30th will be eligible to receive new funds reassigned from another grantee." Adeyemo added that, in the forthcoming guidance, "the Treasury will announce a 'minimum expenditure ratio to establish the minimum amount of funding a program must have disbursed to be safe from the recapture process." To conclude the letter, Adeyemo clarified that "the Treasury will seek to keep the funding within the same state to the greatest extent possible, consistent with demonstrated need and program capacity" in its efforts to reallocate funds. 

As of now, the Treasury has already singled out several programs that will be getting additional funding – namely in Houston, Philadelphia, and New Orleans – due to their proficient distribution. 

Unfortunately, the continued slow pace of aid distribution from a general perspective indicates just how imminent the eviction crisis still is. The Biden administration's efforts have been hindered by the Supreme Court's stop to the federal eviction ban. Some states, especially those with large renter populations, have either enacted their own eviction moratoria while others have adopted more legal protections for tenants. All in all, economists from Goldman Sachs have estimated that renters owe between $12-17 billion to landlords, with 2.5-3.5 million households behind on rent. According to the Princeton University Eviction Lab, "due to stopgap measures, the long-predicted avalanche of millions of evictions has so far failed to materialize, but [it is] not sure how long the lull will last." 

On a recent phone call with reporters, administration officials countered perceptions that the percentage of funding spent is a meaningful gauge of a program's efficacy. According to the administration official on the call, "to simply take the amount of money that has gone out in the first five or six months, and then compare that to what was allocated for four or five years, is just a meaningless number." 

They also cited that Congress made $25 billion in rental aid available until September of next year, while a second batch of funds – worth $21.5 billion – will remain available until September of 2025. The long-term planning evidenced by Congress' timeline will allow them to more flexibly use the program outside of the pandemic's emergency needs. The official elaborated, stating "there was an eviction crisis in this country prior to Covid. The timelines clearly make it possible to do something that's more durable over time to actually make this system work better, more economically, efficiently and certainly more humanely than it did prior." 

Founded by attorneys Andreas Koutsoudakis and Michael Iakovou, KI Legal focuses on guiding companies and businesses throughout the entire legal spectrum as it relates to their business including day-to-day operations and compliance, litigation and transactional matters.

Connect with Andreas Koutsoudakis on LinkedIn.

Connect with Michael Iakovou on LinkedIn.

This information is the most up to date news available as of the date posted. Please be advised that any information posted on the KI Legal Blog or Social Channels is being supplied for informational purposes only and is subject to change at any time. For more information, and clarity surrounding your individual organization or current situation, contact a member of the KI Legal team, or fill out a new client intake form.

The post Most Rental Aid Was Not Spent Last Month appeared first on KI Legal.