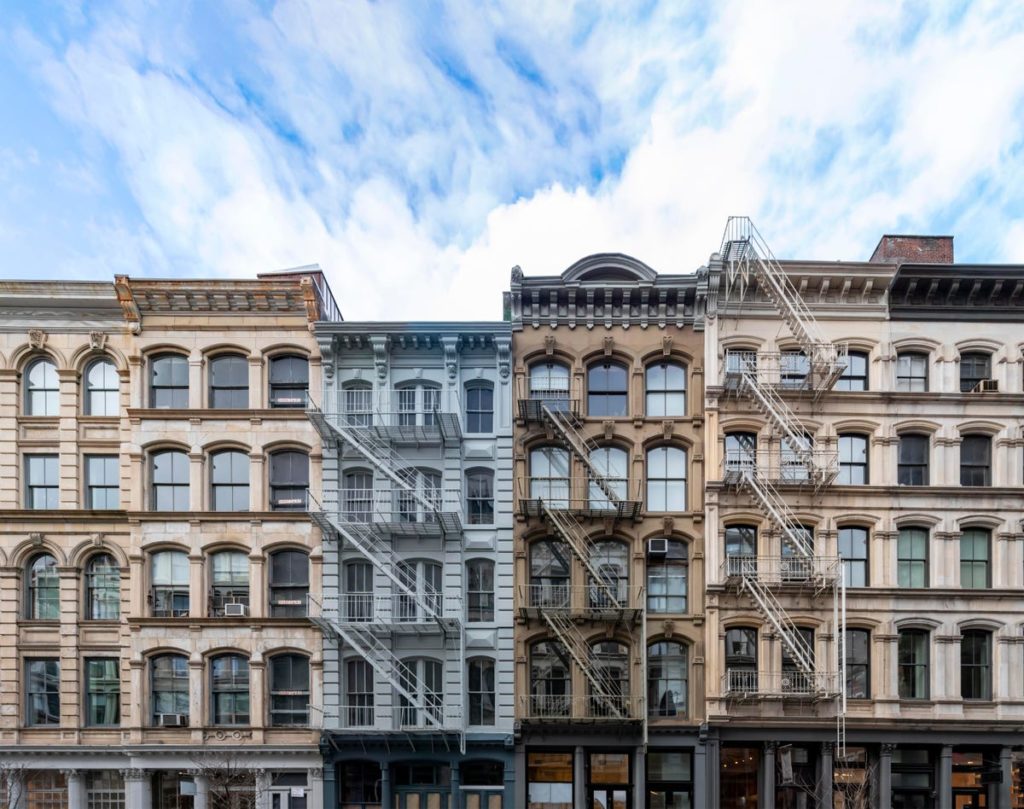 Following in the footsteps of several tumultuous years, and a veritable absence during the pandemic up until now, the broker fee has made a return in the New York City market. Not only is it back, but it's allowing some agents to collect commissions higher than they ever have before; the cherry on top: the broker fee is being shouldered almost solely by tenants. 

The rebound in real estate that is being seen in New York City is inherently perplexing to industry experts, who were concerned that the market would struggle well into 2022. What reversed this trend is a combination of back-to-work and back-to-school waves, which prompted landlords to revoke any deals they had previously been making and replace them with rent hikes reaching up to 70%. According to Douglas Elliman veteran broker, David Rosen, "a sudden flood of humanity [has returned] to the city, allowing brokers to collect one-time payments that seemed unfathomable even a few months ago." While he deems the massive commissions to be "distasteful," he recognizes that they are allowing "most brokers [to] have their best year ever." Similarly, Warburg Realty broker, Adjina Dekidjiev, states "owners are trying to recoup their losses. Compared to 2018 and 2019, there are fewer owners paying fees." 

With these hikes, renters have understandably been struggling to adapt to the changing market. Those with apartments in the city's most sought-after neighborhoods, which were those who had the most pandemic-related move-outs over the past year and a half, are now declining to pay the cost of the broker fees. Part of their refusal is because New York City is virtually the only place in which these fees are coming back. 

In general, renters work with property owners or managers to secure an apartment; when brokers did get involved, renters did not have to financially bear any costs – the landlords would pay the fees. Over the last couple of years, tenant-paid fees were even predicted to disappear altogether, given the precedence of online listings. Although tenants were able to enjoy several years of victory, the reverse has effectively come to fruition. Technically a state regulator did manage to pass rent laws that put the cost of fees on the shoulders of landlords in February 2020, however, the Real Estate Board of New York and a couple of other big-name brokerages followed with a lawsuit to obtain an injunction; at the start of this year, the ruling was officially overturned. Given the pandemic's effects, the ruling didn't materialize in any tangible changes right away. For months now, landlords were forced to cover the fees if they wanted to lure tenants into their empty locations; according to StreetEasy, for example, "fewer than 20% of apartments required tenants to pay a broker fee during the month of April." This month, however, the numbers have begun to change. Based on recent data, that proportion grew to 1/3 in September, and was much higher in Lower Manhattan's popular neighborhoods: with 50% in the West Village and 69% in SoHo; these figures are now in line with pre-pandemic levels. 

Why are they so high?

Experts have come to differing conclusions as to why broker fees are so high. For example, according to Miller Samuel Inc. President, Jonathan Miller, "the size of broker fees was closely correlated to an apartment's demand — and thus largely disconnected from the amount of work that a broker might put into finding a person a home." Miller notes that "the market isn't consistent. We have bidding wars and long lines in some neighborhoods, and we have apartments that are renting for less than they did a few years ago in others." On the other hand, independent broker Wayne Baumann attributes higher fees to the fact that "with thousands of brokers competing for listings in the city's most popular neighborhoods, property owners and managers now expect a cut of whatever fee a tenant provides to their agent. They know they have a hot commodity and they're looking for kickbacks. If you don't show some reciprocation financially, they won't even look at the application." 

What is known? Renters are not happy. 

Many tenants feel like broker fees are more of a shakedown than a commission based on their efforts; this sentiment only became more widespread at the pandemic's onset, when the lifting of a state restriction allowed brokers to not have to physically show a home in-person. Tenants are now struggling to accurately see brokers' supposed efforts. For many, the only interaction they have been having with brokers is receiving a text with the code to a lockbox outside the apartment – does this warrant the fee? Others have cited "double-dipping" as another reason not to pay the fees – an instance in which the broker collects the fee from tenants who are unaware that the landlord has already paid said commission. According to Rosen, this scenario "is not completely uncommon, though it's discouraged. You can imagine in this environment that some people do everything they can to collect every penny they can. There's really very little regulation. It's not a perfect system, but it is the New York system." 

With all of this being said, supporters of the fee point to the fact that, without its presence, landlords would simply be adding the cost into the monthly rent. In their opinion, the range of duties that landlords perform "behind the scenes" constitutes such a fee. These include fielding communication from prospective tenants, traveling to locations sometimes far out of their way, and handling copious paperwork, especially for popular locations. 

Founded by attorneys Andreas Koutsoudakis and Michael Iakovou, KI Legal focuses on guiding companies and businesses throughout the entire legal spectrum as it relates to their business including day-to-day operations and compliance, litigation and transactional matters.

Connect with Andreas Koutsoudakis on LinkedIn.

Connect with Michael Iakovou on LinkedIn.

This information is the most up to date news available as of the date posted. Please be advised that any information posted on the KI Legal Blog or Social Channels is being supplied for informational purposes only and is subject to change at any time. For more information, and clarity surrounding your individual organization or current situation, contact a member of the KI Legal team, or fill out a new client intake form.

The post The Broker Fee Makes a Return in the NYC Market appeared first on KI Legal.