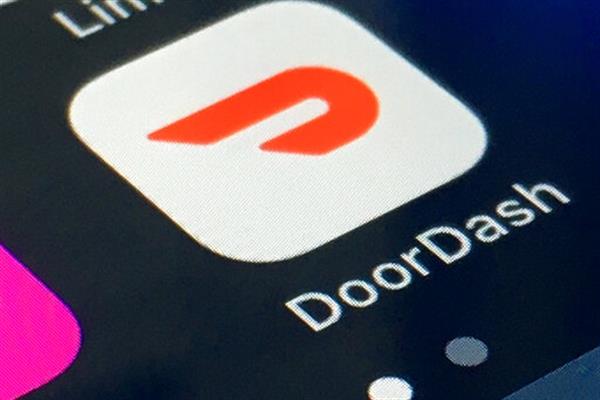 Today, the New York City Council is poised to pass a package of bills that will improve the working conditions of delivery workers in the city. The package is the city's direct response to the activism of Los Deliveristas Unidos, a group largely made up of immigrant delivery workers. 
What bills are being proposed? 
1. Delivery workers will be able to use establishments' bathrooms
During the pandemic, the question of who, if anyone, should be let into an establishment to use their restroom became a controversial topic. Most establishments other than restaurants had closed their doors so, when restaurants made the same decision, delivery workers were left with no more choices. Although this bill will not establish a much-needed, formal public-bathroom infrastructure in the city, it will require restaurants to allow delivery workers to use their restrooms as long as they are picking up an order. Restaurants will have to pay fines if they deny delivery workers access – starting at $50 for the first offense and $100 for every following offense. 
2. Minimum per-trip payments will be established 
According to recent data published by the Workers' Justice Project and the Worker Institute at the School of Industrial and Labor Relations at Cornell, delivery workers earn $7.87/hour on average before tips; that is only 50% of the city's minimum wage. When workers do get tips, the total only goes up to $12.21 – which is still below the minimum. As such, this bill will establish a minimum per-trip payment that will be entirely independent of any tips. 
3. Apps will be required to disclose to both customers and workers where their tips go
Any app used for deliveries that solicits tips will be required to disclose to customers: 
How much of each tip is going to the delivery worker
What form they will receive the tip in 
Will the tip be paid out immediately 
For delivery workers, the app will need to disclose: 
If they have been tipped (this is an immediate notification)
How much they have been tipped 
If a customer has made changes to the tip

If a reason was provided – why?

How much they have earned, both in terms of compensation and gratuities, the day prior 
4. Increased regulation of payment and payment schedule 

Delivery platforms will be prohibited from charging workers any fees to receive their wages and tips. They will also be required to pay workers at least once a week. In addition, they will be required to offer at least 1 payment option that doesn't require a bank account. 

5. Insulated bags will be provided by the delivery company 

Thermal delivery bags were reportedly an unofficial job requirement, costing workers up to $60 out-of-pocket. This bill will require the delivery apps themselves to make the bags available to any courier who has completed at least 6 deliveries for the company. Companies will be prohibited from charging money for said bags. 

6. Workers will have the liberty of limiting their delivery zones 

Delivery workers will be allowed to set limits on how far they are willing to travel for a delivery and will be able to specify whether they will accept trips over danger zones – i.e. bridges and tunnels – without penalty. This is perhaps the most contentious topic, and bill, on the table. According to DoorDash, the bill raises concerns because workers opting out of certain areas could lead to discrimination. 

On the topic of the package, Councilmember Carlina Rivera – who has experience working closely with Los Deliveristas – shared that "we've seen them face everything from COVID-19 exposure to waist-deep floodwaters to violent attacks, all in a day's work. The package of bills passing today marks a critical first step toward securing rights, protections, and justice for our delivery workers." This legislation is even more significant when you take into consideration the fact that not only do Mayor de Blasio and City Council Speaker Cory Johnson support it, but also Grubhub and other major delivery platforms do too. According to a Grubhub spokesperson, "the company supports the proposals… that would provide a number of new protections." 

Aside from this legislative package, working conditions for delivery workers have recently been highlighted in the popular press especially following Hurricane Ida – when a video of a delivery worker biking through the storm went viral. Following that coverage, many other news sources began writing about just how unfair their working conditions, and customer/employer expectations, have become. This package will be an indispensable first step in making their working conditions more equitable. 

Founded by attorneys Andreas Koutsoudakis and Michael Iakovou, KI Legal focuses on guiding companies and businesses throughout the entire legal spectrum as it relates to their business including day-to-day operations and compliance, litigation and transactional matters.

Connect with Andreas Koutsoudakis on LinkedIn.

Connect with Michael Iakovou on LinkedIn.

This information is the most up to date news available as of the date posted. Please be advised that any information posted on the KI Legal Blog or Social Channels is being supplied for informational purposes only and is subject to change at any time. For more information, and clarity surrounding your individual organization or current situation, contact a member of the KI Legal team, or fill out a new client intake form.

The post NYC Council Set to Pass Delivery-App Laws Package Today appeared first on KI Legal.